FlowForma recently announced its Construction Accelerator, a tool designed to further support business people in the construction sector. The goal of this platform is to quickly digitize business processes with speed and flexibility. With the growing adoption of the FlowForma Process Automation tool by construction firms and infrastructure projects around the world, the launch of the FlowForma Construction Process Accelerator provides users with a range of ready-to-use, editable process templates for digitizing common construction processes.
FlowForma offers no-code workflow automation tools that provide business experts with low entry costs and rapid process development. An award-winning Microsoft Office 365® app, FlowForma® Process Automation, is revolutionizing the traditional BPM space, enabling business users and Heads of Departments to quickly implement HR onboarding processes, new product development, and clinical trials as well as many others, increasing organizational efficiency and productivity. Additionally, FlowForma recently released new features tailored to the construction sector to assist with 'paper to data' transformation. 
Combined with FlowForma's Mobile App, construction stakeholders are provided with additional access and connectivity to fill out and submit forms, review and approve documents, and keep day-to-day business processes moving at all times. The solution's caching functionality enables remote workers across sites to work offline and later upload files when they are in the range of an online connection, keeping the process moving smoothly.
In a media statement, Olivia Bushe, CEO of FlowForma, said, "construction and engineering firms must focus on digitizing their processes, to encourage cross-organizational process optimization, engage external users in processes, comply easier, and eliminate the risk of paper-based tasks. With budgets and overruns being a constant pressure on this industry, the FlowForma Construction Process Accelerator will ensure rapid digitization and adoption, so this industry can drive efficiencies.
The FlowForma Construction Accelerator debuted at London Build Online 2021, the UK's largest virtual event for digital construction hosted by Digital Construction Online. During this event, FlowForma's Product Strategist, Paul Stone, hosted a panel discussion along with global construction leaders, including Wilmott Dixon's Digital Manager, Andrew Gamblin.
To learn more about FlowForma, click here.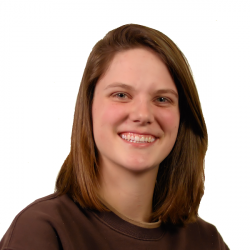 Latest posts by Tess Hanna
(see all)