Solutions Review's BPM Vendors to Watch is an annual listing of solution providers we believe are worth monitoring. Companies are commonly included if they demonstrate a product roadmap aligning with our meta-analysis of the marketplace. Other criteria include recent and significant funding, talent acquisition, a disruptive or innovative new technology or product, or inclusion in a major analyst publication.
The dawn of computer technology brought the framework for BPM as we know it today, focusing on task efficiency, quality management, and continuous flow. However, it's only been in recent years that we've seen the technology change into what we know it as today. With the ability to generate complex computer applications, companies have begun to understand the benefits of using BPM to change quickly and inexpensively. Today, these tools have evolved to become fully scalable, visual, mobile, and integral platforms providing organizations with process insight and control like never before. 
These BPM Vendors to Watch have met at least two of our five points of inclusion and represent, to some degree, the evolution of the marketplace. It's in that spirit we turn our attention to the immediate future. Providers are listed in alphabetical order. Provider names and logos are linked so you can learn more.
Appian BPM software is a model-driven app development platform that allows both experienced and citizen developers to build process-centric and case-centric applications with the ability to monitor and improve business processes in response to changing needs. What separates Appian from many other BPM solutions is its ability to manage business outcomes, in addition to process orchestration of hybrid processes. Additionally, Appian is especially social-centric, easing collaboration between customers, workers, and suppliers. At the beginning of 2020, Appian acquired Novayre Solutions for an undisclosed amount.
Camunda is an open-source software company providing process automation with a developer-friendly approach that is standards-based, highly scalable, and collaborative for business and IT. The vendor offers visibility into business operations and improves system resilience. A community of thousands of users across companies such as Allianz, ING, and Vodafone design, automate, and improve mission-critical business processes end-to-end with Camunda. The
provider's workflow and decision automation tools enable Camunda to build software applications more flexibly, collaboratively, and efficiently, gaining the business agility, visibility, and scale needed to drive digital transformation.
Creatio provides Customer Relationship Management (CRM) and Business Process Management solutions for many industries. Studio Creatio, their BPM offering, is an intelligent low-code platform, which enables businesses from various industries as well as system integrators and software developers, to manage business processes of any complexity and easily build applications for their specific business needs. Studio Creatio is the unique synergy of business processes management and case management technologies that provide organizations with powerful tools to easily manage and optimize business processes.
FlowForma offers no-code workflow automation tools that provide business experts with low entry costs and rapid process development. An award-winning Microsoft Office 365® app, FlowForma® Process Automation is revolutionizing the traditional BPM space, enabling business users and Heads of Departments to quickly implement processes such as HR onboarding, new product development, and clinical trials as well as many others, increasing organizational efficiency and productivity.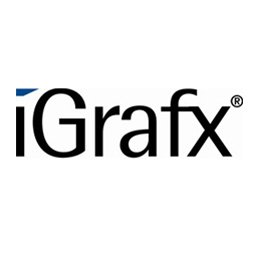 The iGrafx Strategic Transformation Platform enables transformation by connecting strategy to execution, while mitigating risk, ensuring compliance, and providing a framework for governance, resiliency, business continuity, and continuous improvement. The solution is a cloud-based platform that enables businesses to meet today's increasing challenges with executing strategic vision, optimizing customer experience, operationalizing Governance, Risk, and Compliance (GRC), and delivering holistic Quality Management (QMS). iGrafx's Strategic Transformation Platform allows users to capture, model, optimize, audit, execute, and monitor processes.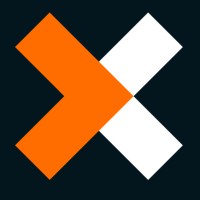 Nintex offers IPA solutions that strip inefficiencies from a business and replaces them with seamless, sophisticated processes. The easy to use, no-code platform, Nintex Workflow Cloud® allows users to connect with all content repositories, systems of record, and people. Whether on-premise or in the cloud, Nintex offers advanced workflow, document generation, forms for data collection and dissemination, integration with leading cognitive services, process mapping, monitoring, and reporting. Nintex offers powerful IPA solutions designed for the following industries: Energy, Financial Services, Government, Health and Life Sciences, and more. In 2020 the provider's partner program achieved a 5-star rating from CRN for the second year in a row.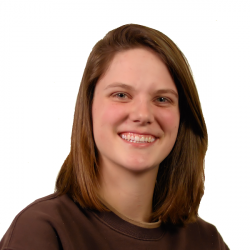 Latest posts by Tess Hanna
(see all)