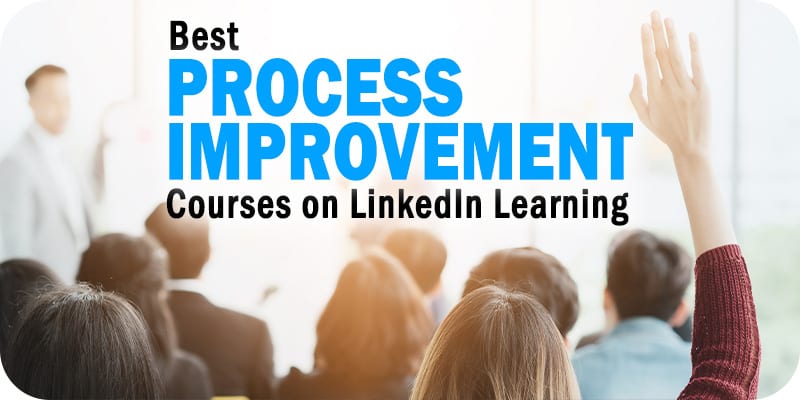 Solutions Review has compiled the best process improvement courses on LinkedIn Learning for process managers and analysts of all skill levels.
Are you an IT professional looking to brush up on your process improvement skills? Looking to earn some certifications, but unsure of where to start prepping for them? Process improvement can enable organizations to make small, incremental changes that will provide greater value in the long run. With a few simple steps, your business can become even more effective and impactful.
Online courses are a great way to gain knowledge in any field of technology, and process improvement is no exception. However, with so many platforms, it can be difficult to narrow down which ones are right for you.
With this in mind, the editors at Solutions Review have compiled this list of the top-rated process improvement courses on LinkedIn Learning to consider taking. Each course in its catalog is taught by industry experts in software, creativity, and business skills. 
Note: Courses are listed in no particular order.
The Best Process Improvement Courses on LinkedIn Learning
OUR TAKE: Associate Chair for the ASU Supply Chain Management Program, Eddie Davila leads this course. The class covers operations management and business strategy, while also explaining how students can recognize examples of assumptions in bad business processes.
Description: Outdated, inefficient, or limited business processes lead to poorer outcomes and lower employee morale. If you've spotted a process in your organization that could use some retooling—or you want to build an entirely new process from scratch—then this course is for you. Join Eddie Davila as he shows how to become a change agent within your organization by improving business processes. Eddie goes over the traits of good business processes, as well as why some processes just don't work. He then shares tips for crafting practical solutions that solve real problems at your company, shows how to leverage tools such as flowcharts to build brand-new business processes, and explains how to sell your solutions to stakeholders.
OUR TAKE: The instructor for this beginner-level course is Chris Croft, a lecturer and thought leader in project management leadership. Croft explores how to measure processes, how to utilize statistical process control, and how to analyze methods of reducing cost by reducing waste.
Description: The objective of management is to make improvements—not only to products and services but also to entire processes. The difficult thing is to know what needs improving, and then whether your interventions have made a positive difference. This course provides an overview of the basic tools used for process improvement, such as statistical process control, and how to use these tools to improve the three most critical aspects of your business process: time, quality, and cost. Chris Croft distills the best practices from process improvement frameworks such as Lean and Six Sigma, and combines them into lessons that will help take the core of what your business does, measure it, and do it better.
OUR TAKE: Suzanne Kaye is a professional organizer and productivity expert, and she leads this beginner-level, hour-long course. Kaye outlines a range of learning objectives, including integrating business software for data efficiency, improving data analysis, and delegating and outsourcing tasks, among others.
Description: Explore today's best tools, technologies, and tactics for simplifying business processes. Professional organizer and productivity trainer Suzanna Kaye explains how to streamline and automate the most tedious tasks to help make your business more productive. She discusses ways to simplify communication with autoresponders and response templates, and manage event and project communications, customer service, social media, and email marketing endeavors. The course then explores outsourcing and delegation—including criteria for determining what can and should be outsourced. Finally, Suzanna explores top apps for simplifying and automating aspects of a business, including transcription and paper management.
OUR TAKE: This intermediate-level course from Richard Chua provides an overview of how Lean Six Sigma integrates lean into DMAIC, analysis tools, hypothesis testing, and improving processes, as well as other objectives. Chua is a professor and certified Lean Six Sigma Master Black Belt trainer.
Description: The Green Belts or Black Belts that lead Lean Six Sigma projects are well-trained and ready to guide your project to the finish line. But what do you, as a team member on a Lean Six Sigma project team, need to know to be effective? In this course, Dr. Richard Chua provides coverage of fundamental Lean Six Sigma tools that can help you add value to your project. Here, he focuses on the Analyze, Improve, and Control phases of the DMAIC—Define, Measure, Analyze, Improve, and Control—approach. Discover how Lean Six Sigma integrates lean into DMAIC. Then learn how to conduct analysis using tools like cause-effect diagrams, multi-voting, scatter plots, correlation, and regression. Discover how to improve processes using methodologies such as FMEA and Kaizen. Finally, find out how to implement controls and value-stream management practices. For information about the first two phases of DMAIC, make sure to check out the previous installment of the Lean Six Sigma Teams series.
OUR TAKE: This is a two-hour-long, beginner-level course from Gemba Academy, a leading provider of lean and Six Sigma training. The class covers organizational leadership, continuous improvement, work authorization, project planning, and how to make teams work together better.
Description: See continuous improvement at work. Find how the pioneering software development firm Menlo Innovations created a more productive, fulfilling workplace. In this course, Ron Pereira travels to Ann Arbor, Michigan to visit the Menlo headquarters and meet founder Richard Sheridan. After reading Richard's book, Joy, Inc., Ron wanted to find out how he changed the culture of Menlo Innovations by adding "the business value of joy" to the workplace. Richard illustrates the company's path from chaos to structure, which involved building in collaboration and transparency at every step in the process. He also explains how Menlo invests in culture by practicing high-tech anthropology. This case study is a perfect lesson in how thinking about people first can create a better product.
OUR TAKE: Web designer, author, and coach, Lauren Bacon leads this short, beginner-level course. Throughout the class, Bacon explores setting expectations, collaborative project management, collaborative work, and web design.
Description: Many creative teams consider "design by committee" one of their greatest fears. But creative collaboration doesn't need to be inefficient or banal—in fact, it can produce outstanding results. However, the process needs to be well-coordinated in order to avoid consensus paralysis, scope creep, or death by compromise. In this course, Lauren Bacon shares her hard-earned lessons about coordinating teams both large and small to yield projects that soar.
Solutions Review participates in affiliate programs. We may make a small commission from products purchased through this resource.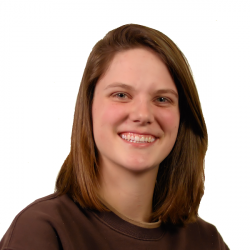 Latest posts by Tess Hanna
(see all)