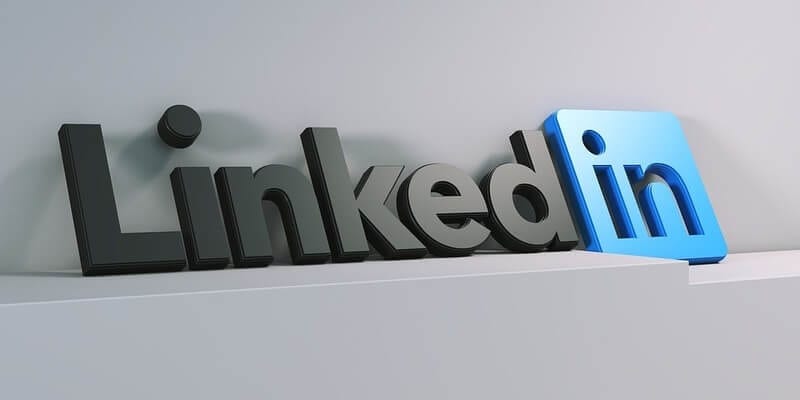 Solutions Review has compiled the top robotic process automation courses on LinkedIn Learning for process automation and process management architects of all skill levels. Solutions Review participates in affiliate programs. We may make a small commission from products purchased through this resource.
Are you an IT professional looking to brush up on your robotic process automation (RPA) skills? Looking to earn some certifications but unsure of where to start prepping for them? Online courses are a great way to gain knowledge in any field of technology, and robotic process automation is no exception. However, with so many platforms, it can be difficult to narrow down which ones are right for you. To simplify the search for solid RPA training, we've highlighted these courses on LinkedIn Learning that are essential for any beginner, intermediate, or proficient RPA professional. Click GO TO TRAINING to learn more and register.
Note: Courses are listed in no particular order.
The Top Robotic Process Automation Courses on LinkedIn Learning
OUR TAKE: This course has over 100 ratings and 4.5 stars. Upon completing the course, you will learn the basics of RPA, how to control your bots with Orchestrator, mainframe automation basics, and more.
Description: Get started with UiPath, a leading robotic process automation (RPA) tool. This course offers a hands-on guide to automating a variety of software-controllable process using this popular tool. Instructor Bryan Lamb helps to acquaint you with the main capabilities of UiPath and demonstrates how to use key features to automate business processes against a variety of target systems, including Excel spreadsheets. He also shows how to work with flowcharts to document enterprise processes, how to handle errors, how to schedule and manage your software robots with Orchestrator, and more.
OUR TAKE: This course from Ian Barkin is targeted towards those just beginning on their RPA journey. Barkin is an expert in digital transformation, as well as the co-founder of Symphony Ventures.
Description: Robotic process automation—software-based robotics that emulate work that people do—is poised to change the way we work. Using this exciting technology, organizations can digitize and transform an array of business processes and functions. In this course, instructor Ian Barkin takes a deep dive into RPA, explaining what it is, what it's not, and what to keep in mind when adopting it in your organization. Here, Ian shares information that can help a variety of stakeholders—from executives to IT professionals—grasp the key benefits of RPA, as well as best practices that can help their organization succeed at both the process and enterprise levels. Plus, he lends a real-world context to the concepts covered in this course by providing examples from global companies that are implementing RPA.
OUR TAKE: This Automation Anywhere course covers how to utilize robotic process automation with this specific software. This training is relatively short at 58 minutes and features case studies and chapter quizzes.
Description: Robotic process automation (RPA) is revolutionizing business processes everywhere. Automation Anywhere is enterprise-grade RPA software that puts automation in the hands of your workers—without sacrificing reliability or security. This course introduces learners to the potential for automating repetitive tasks using Automation Anywhere. Review the components of Automation Anywhere architecture, and then discover how to create a bot step by step. You can study the three case studies included with the course to better understand how the automation process can be customized for your business.
OUR TAKE: This beginner-level course from process automation expert, Bryan Lamb is 4 hours and 45 minutes long. The class covers a range of topics, including how to develop a simple computer program and an explanation of UiPath sector basics.
Description: Robotic process automation (RPA) is a powerful way to develop software-based robots to automate repetitive and manual tasks. To get started in RPA, it's important to master a broad base of business and technical skills. This course reviews these core skills, including flowchart fundamentals, file system basics, and important programming concepts. Learn how to build detailed flowcharts to document enterprise processes spanning multiple technologies, including email, documents, databases, websites, mainframes, and APIs. Discover how to navigate the Windows file system from top to bottom, in order to read and write data from text, PDF, spreadsheet, database, and other files. Explore the structure and programming behind websites and learn how to select and manipulate individual web elements. Finally, explore entry-level programming concepts such as data types, operators, control flow, and object-oriented design. The lessons provide the gateway you need to get started in robotic process automation: a critical emerging field.
OUR TAKE: This short course gives students a basic introduction to the Automation Anywhere IQ Bot. The class also features chapter quizzes and examples of use cases for the tool.
Description: Robotic process automation (RPA) is revolutionizing business processes everywhere. So how can you make RPA even better? By adding artificial intelligence (AI) that allows the software to make decisions on its own. Automation Anywhere IQ Bot is cognitive automation software that bridges the gap between traditional RPA and AI. Learn how to implement and succeed with cognitive automation in your organization using IQ Bot. Review the features and benefits of IQ Bot and then see IQ Bot in action, as you review the two case studies included with the course.
OUR TAKE: Marchela Bozhilova, the Global Head of Blue Prism Practice at Symphony Ventures, guides students through this beginner-level course in approximately an hour and a half.
Description: Microsoft Excel became one of the world's most popular business applications because it helps professionals efficiently organize, analyze, and present information. With Blue Prism, a powerful robotic process automation (RPA) tool, you can be even more productive with Excel. Blue Prism comes with an Excel VBO file that you can leverage to quickly start automating key Excel processes. In this course, join Marchela Bozhilova as she goes over the basics of Excel automation in Blue Prism. She shares best practices as she demonstrates how to create an end-to-end process to generate a consolidated report that extracts data from other sources. Along the way, she covers key Excel VBO functionality, including how to work with environment variables and filter collections.
OUR TAKE: Learning and development professional, Phil Gold, leads this intermediate-level class. In addition to RPA, Gold covers Microsoft Power Automation and business process automation.
Description: Business process flows are a great way to boost efficiency and save time for your organization. Learning how to create automated and directed flows results in more uniform and efficient workflows throughout the organization for both in-office and remote workforces. In this course, Phil Gold walks through the process of creating business process flows with ever-increasing levels of complexity and shows examples of how to leverage this advanced feature of Power Automate for your organization.
OUR TAKE: This introductory course covers the main components of Blue Prism, building object and process layers, user interface interactions, and more in just over one hour and 38 minutes.
Description: With robotic process automation (RPA), businesses can use software-based robotics to automate a spectrum of processes, from routine administrative tasks to more complex, decision-based core and high-value transactions. This, in turn, saves companies countless hours, enabling them to grant their employees more time to challenge themselves with more complex assignments. In this course, learn how to leverage the power of automation in your organization with Blue Prism, an industry-leading RPA tool. Marchela Bozhilova acquaints you with the tool's key components, explaining why they're essential to the construction of an automated process. She also discusses how to build process layers using interactions with web apps, Excel, and email; apply exception handling; and create and monitor a queue.
OUR TAKE: Phil Gold guides students through this advanced training, giving an overview of both SharePoint and Microsoft Dynamics. This hour-long class has 50 ratings and 4.5 stars.
Description: In this advanced course, instructor Phil Gold explores how to create time-saving automations using Microsoft Power Automate (formerly known as Microsoft Flow) to simplify common repetitive tasks. The course focuses on using Power Automate for automation with SharePoint, Dynamics, and mobile devices. Phil covers creating routines that can be shared with others as well as routines for email, approval workflows, alerts, and more. He explores setting up processes to be triggered by an event, routines that run at a set time, and tasks that start when you click an app.
OUR TAKE: Instructor, Heather Severino leads this intermediate-level course. She focuses on methods to optimize the use of Microsoft Teams through utilizing robotic process automation technology.
Description: Did you know you can automate many tasks in Teams? Microsoft Office Apps and Services MVP and Microsoft Certified Trainer Heather Severino teaches how to do more in less time with bots, connectors, and flows. Heather starts by showing how to speed things up with bots, including how to quickly find colleagues and projects, automate meeting scheduling, create polls and surveys, and track team progress. Next, she shows how to pull in relevant content with connectors, including pulling pertinent news stories and RSS feeds. She demonstrates creating flows with Power Automate, which allow you to post messages to a Teams channel or conversation automatically whenever a new Planner task is created, a new Forms response is received, an Outlook email arrives, or a new tweet matches a particular hashtag. Finally, Heather shares where to go for more help in automating Microsoft Teams.
OUR TAKE: This two-hour-long advanced course taught by Lynn Langit covers process automation, SaaS, continuous delivery, cloud computing, Amazon Web Services (AWS), and network administration.
Description: Amazon Web Services (AWS) has several powerful features and services that support processes automation and continuous delivery. Learn how to leverage several core services, including CodeCommit, CodeBuild, CodeDeploy and CodePipeline. See how to use the AWS command-line interface to write and run scripts for automations. Discover best practices you can follow, and third-party tools you can use, to successfully set up automated processes and implement continuous delivery, and find out how to effectively manage application updates. This course can also be used as an exam preparation resource, as it covers the topics in the first domain of the AWS Certified DevOps Engineer exam: Continuous Delivery and Process Automation.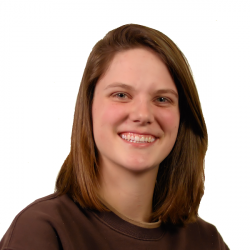 Latest posts by Tess Hanna
(see all)