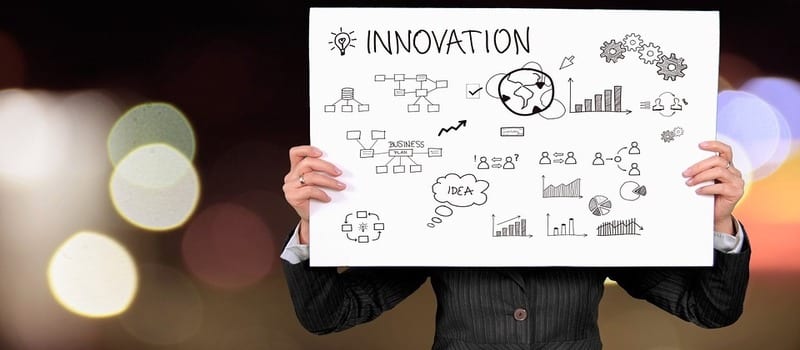 When you search for Business Process Management (BPM) tools or software, there are a plethora of options, sometimes too many. Some are offered via the cloud, other are on-premise. Some solutions are priced per user, others are a one-time fee. Do they require consultants or are they DIY? With so many options available today, how are you supposed to filter between all the choices in order to get one right for you / your business? 
Neil Miller, Creative Services Director of KiSSFLOW, helps to answer this question by discussing the 10 most important features every BPM system must have.
1. Drag and Drop Form Designer
Every business process needs a way to carry the data through the actual process. Most BPM software uses a form as a way to capture and edit data along the way. BPM tools usually have to make the choice of whether to be for the novice user or for the power user. Novice users need everything simplified and spelled out clearly for them, whereas power users want to be able to customize a form and make it do whatever they want. Having a drag and drop form designer can really come in handy, especially when dealing with both types of users.
2. Specific Access Control
Having a BPM system that can protect your most important, sensitive data and information is extremely important. Access methods might include making a field editable, read-only, or totally hidden. Most BPM solutions will offer some kind of access control in the form, but it's crucial to think about other security scenarios like:
Restricting the access of certain sections of a form to only specific people.
Having certain fields to display only based on data shown in other fields.
The BPM solution you choose should be able to handle these situations painlessly.
3. Mobile Support
Every single BPM software solution should have mobile support and access for at least Android and iOS. Business processes will increasingly become more mobile as technology develops and becomes more innovative. Your users will have a short tolerance for applications they can only access at their desks/desktops. Cloud BPM solutions that support and offer complete functionality for mobile users is definitely the way to go.
4. Strong Administrator Features
Even the best-of-breed BPM solutions get stuck or become slow sometimes, often because of some strange user action. It's important to have a way to administer and edit the process to avoid calling an expensive consultant every time this happens.
Having an in-house administration is the answer to this problem. They should be able to re-assign individual tasks, delete items, and edit forms as needed in the business process. Without these abilities, you are at the complete mercy of your BPM software and the behavior of the users.
5. Single Sign-On
SSO allows a user to log in with one set of credentials across multiple independent software platforms. This helps IT teams grant access easier and track user activity. If you're from an enterprise-level company, SSO may already be a mandatory feature for any new software (based on your IT policies).
6. Visual Process Diagramming Tool
One of the most important things to consider when you think about BPM software is the process flow diagram. The four categories of process modeling among BPM tools are:
 No Modeling Tool: uses coding as a way to implement the process.
 Data Collected Through UI Forms: information about business process is captured through forms.
Visual Interface Based on Activity: this maps out entire process including handling rejections/exceptions at every stage.
Visual Interface Based on Business Steps: similar to the third, but it doesn't bother the user with all the trivial corner case representations.
The fourth option is usually the best because it plays to the strengths of both the user and the system. Visual Interface Based on Business Steps allows the user to focus on the primary path of the business process and the software automatically handles the exception paths when operating.
7. Easy Integration
Having a BPM solution that cannot communicate with other core software systems completely kills the point of a BPM system. Without the ability to integrate with existing software systems, you will be stuck doing a lot of manual data transfers back and forth, which effectively crushes the net gain of automation. Without powerful integrations, BPM tools are a total failure.
8. Reporting and Analytics
Reports should be a no-brainer for any BPM system, however, some BPM software don't offer ready-to-use process stats or metrics. It's important to check for yourself and do some research the BPM software before taking the vendors word for it.
Miller suggests choosing a BPM solution that is able to generate reports that tell you the average time it takes to complete an individual step, a snapshot of all open items, and how often an item gets rejected or rerouted.
9. Process Performance Metrics
All business processes have deadlines, but not all of them meet the timely benchmark expectations. Situations like those require business leaders to identify what is causing the lag and how it can be improved. Enter process performance metrics – it is a tool that helps enterprises spot issues with a process in order to make meaningful and data-driven decisions to improve ineffective processes.
10. Encourage End-User Computing
When choosing a BPM solution, it's important to choose a platform that is business and user-friendly, meaning little to no coding, and allowing users to build and manage their own processes with plenty of IT support. The IT team should own the platform and maintain administration and control access to it. Choosing this option is a win-win for both IT and the business as a whole.
The BPM field is a rapidly growing market and new software solutions are constantly being developed. Before jumping the gun and implementing a new BPM system, we suggest examining the BPM solution and doing some research on the software vendor in order to ensure it has all the right features for you and your business.
---
Looking for more? Download our all new free buyer's guide and check out the top BPM software vendors, along with snippets of their highest ranking products and solutions, plus the top 10 questions and tips about the implementation and selection process!
And don't forget to follow us on Twitter, LinkedIn and Facebook for all the latest in Work Tech space!

Liz is an enterprise technology writer covering Enterprise Resource Planning (ERP), Business Process Management (BPM) and Talent Management Suites (TMS) at Solutions Review. She attended Massachusetts College of Liberal Arts, where she attained a Bachelor of Arts Degree in Journalism. You can reach her at equirk@solutionsreview.com

Latest posts by Elizabeth Quirk (see all)