Zoho Corporation has announced Zoho Workplace, a single software platform that combines collaboration, productivity, and communications tools and integrates them into other business processes. Focused around a full-featured business mail and cloud office suite, Zoho Workplace includes nine applications built on a common data model and unified through common search and AI process a single dashboard, enabling users to solve business problems in a collaborative manner.
Zoho Creator is an online application builder designed to help organizations better manage their business processes. Using an intuitive drag-and-drop interface, users can develop their own custom applications without the hassle of coding. Zoho Creator offers a massive array of tools in addition to a feature-rich development platform. The platform falls in line with the highest security standards, keeping data safe, and providing regular updates and backups. The platform gives users all Zoho features regardless of which package is purchased.
Key capabilities of Zoho Workplace include:
Contextual Communication: Users can make audio or video calls from within the app, edit document attachments in Zoho Writer, and access all email accounts from within Zoho Mail. Additionally, users can check in or out and set custom statuses, collaborate with external stakeholders, and view message-read status. Users can also schedule recurring or one-off meetings and set multiple email reminders from web and mobile devices.

Continuity: The platform integrates with human resources information systems including Zoho People. Zoho Connect users can moderate content and modules with permissions and user policies. Additionally, users can convert documents to fillable forms, restrict comment visibility, gather document engagement insights, and enable an AI-based writing assistant.

Convenience: Users have access to functions for lookup and match and can visualize historic data with race charts, create drop-downs with predefined values, and link cell ranges using IMPORTRANGE. Users can also set roles and privileges for their training team and gather training insights.
In a press statement, Vijay Sundaram, Zoho's Chief Strategy Officer, said, "the nature of work has undeniably changed, and Workplace has grown to meet that change. Businesses are not looking to solve a collaboration problem, they are looking to solve a custom invoicing problem or sales enablement problem, or support problem. Collaboration platforms need to facilitate better business outcomes, not just improve productivity. Workplace, through pre-built integrations with powerful business apps and context and continuity across applications, devices, and departments, stands alone in having the vision and functionality to mee the broad business needs of today."
Learn more about Zoho.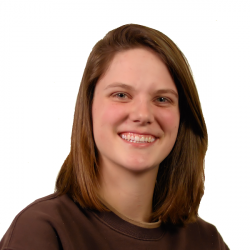 Latest posts by Tess Hanna
(see all)