Zoho Corporation recently announced the launch of BackToWork, a comprehensive modular solution enabling enterprises to safely transition back into the workplace. BackToWork, powered by Zoho Creator and free for the remainder of 2020, is the newest program to be introduced as part of the provider's ongoing relief efforts, which support businesses impacted by the coronavirus crisis. Previously, in March, Zoho introduced Remotely, a free suite of 11 business applications designed to help companies of all sizes to transition to remote work.
Zoho Creator is an online application builder designed to help organizations better manage their business processes. Using an intuitive drag-and-drop interface, users can develop their own custom applications without the hassle of coding. Zoho Creator offers a massive array of tools in addition to a feature-rich development platform. The platform falls in line with the highest security standards, keeping data safe, and providing regular updates and backups. The platform gives users all Zoho features regardless of which package is purchased.
BackToWork is scalable to businesses of all sizes and supports Chief Operations Officers, Chief Human Resource Officers, Facility Heads, and their teams in making critical decisions about returning to the workplace without compromising on safety and compliance. The application consists of six modules designed to address concerns involved in the process of re-entering the workplace: safe entry, employee wellness assessments, maintenance and assets, admin control panel, volunteering, and communication.
In a press statement, Raju Vegesna, Chief Evangelist at Zoho said, "we've seen tremendous successes from businesses moving their entire operations quickly onto the Remotely platform. Likewise, we've seen customers applying to ESAP and rebuilding their organizations online using the VRP. Now that organizations are planning to re-open in some parts of the world, we want to help them resurge, this time through BackToWork, and application enabling companies to maintain end-to-end workplace safety."
Learn more about Zoho.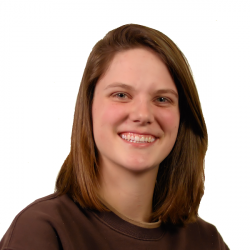 Latest posts by Tess Hanna
(see all)