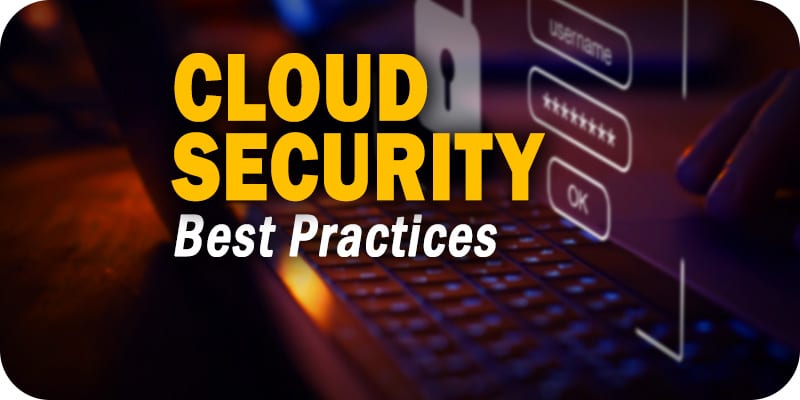 We listed seven of the best cloud security practices to help your IT team keep your cloud environment secure.
Security and technology should go hand in hand with each other. An increasing number of digital transformation initiatives has lead to an immeasurable amount of business technologies being developed and released over the years. Keeping these technologies safe and secure is incredibly important, as cybersecurity threats can invade any technology and attack your business. This holds true for cloud computing as well; knowing the best security practices is a critical step for any enterprise running a cloud environment.
Cloud security is essential for businesses, and knowing the best practices for securing a cloud environment is even more so. The specifics of your enterprise's cloud security strategies will vary depending on the specifics of your cloud usage and needs; however, there are some best cloud security practices that any business should have in its arsenal. Below, we've listed seven of the best security practices to help your IT team keep your cloud environment secure.
Shared cloud security responsibilities
The first thing to understand about these best practices is that both the cloud vendor and user are responsible for cloud security. When you sign an agreement with a cloud provider, they should distinguish what aspects of cloud security the user is responsible for and which aspects the vendor will take care of.
Data encryption in the cloud
When you store data in the cloud, you need to make sure that that data is properly protected. A cloud environment should support data encryption for data moving both to and from the cloud. Check with your cloud service provider to see what encryption policies they offer. Each provider should have detailed guidelines that show how they protect the data stored on their cloud servers; your company needs to know these guidelines before they migrate any data.
Establishing cloud data deletion policies
It's a safe bet that your company will eventually leave the cloud environment you're currently using. This could be to migrate to a new cloud provider or to switch back to an on-premise architecture. On the other hand, you might need to delete a client's data if your work with them runs up. Whatever the case, there will be data that you need to delete from your cloud environment. Your enterprise needs to establish data deletion policies that safely removes this data from your system while maintaining compliance.
Managing access control
You don't want anybody to access the data stored in your cloud unless they have the proper clearance. Enacting access control policies allows you to manage the users that attempt to enter your cloud environment. You can also assign specific rights and access policies to different users; with this, low-level cloud users won't have the same access rights as high-level security administrators.
Monitor your cloud environment for security threats
Traditional security solutions focused on defending against threats as they attack your systems. However, this isn't enough any more; you need to stop a threat on your infrastructure before it has the chance to attack. Threats can hide on your cloud environment and wait for the perfect time to strike. By monitoring your cloud environment, you can discover hidden malware and proactively take steps to remove it.
Perform routine penetration tests
A security gap could appear anywhere in your cloud infrastructure. If these gaps aren't discovered and closed, your enterprise is leaving the door open for security threats to enter your cloud deployment. Many cloud providers will allow you to perform penetration tests to search for these gaps (some might also perform this test themselves). Ensuring these tests are performed on a regular basis allows you to hunt for any gaps that have appeared in your system.
Train your employees on your cloud security practices
Sometimes, the biggest security threat to your cloud technologies is your own enterprise and its employees. An employee that misuses your cloud environment – whether due to negligence or lack of knowledge – can open up the floodgates to harmful actors looking to enter your system. Just like with any technology, your enterprise should take some time to train any employees that will be using the cloud environment on the best security practices you've adopted. This way, you can prevent internal security threats while also preparing yourself for external ones.
---
Running a cloud environment and need help managing the cloud services you use? Our MSP Buyer's Guide contains profiles on the top cloud MSP vendors for AWS, Azure, and Google Cloud, as well as questions you should ask providers and yourself before buying. We also offer an MSP Vendor Map that outlines those vendors in a Venn diagram to make it easy for you to select potential providers.
Check us out on Twitter for the latest in Enterprise Cloud news and developments!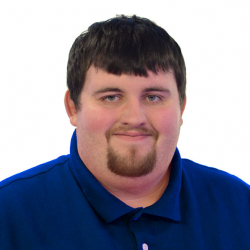 Latest posts by Daniel Hein
(see all)