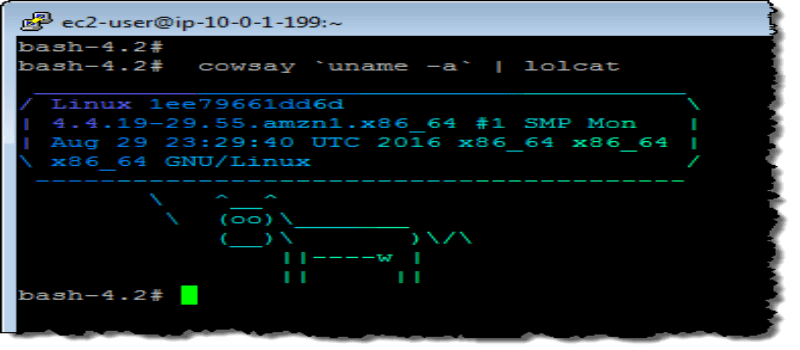 Amazon Web Services announced this week the availability of Amazon Linux container image through Amazon EC2 Container Registry (Amazon ECR) and Docker Hub. The Amazon Linux container image is built from the same software components included in the Amazon Linux AMI, but is now publicly available for use in any environment as a base image for Docker workloads. We're excited to be able to provide the security and performance of the Amazon Linux AMI to applications that run in containers. AWS Blogger, Jeff Barr explains how the need for the new availability came about.
"The Amazon Linux AMI is designed to provide a stable, secure, high performance execution environment for applications running on EC2. With limited remote access (no root login and mandatory SSH key pairs) and a very small number of non-critical packages installed, the AMI has very respectable security profile. Many of our customers have asked us to make this Linux image available for use on-premises, often as part of their development and testing workloads. Today I am happy to announce that we are making the Amazon Linux Container Image available for cloud and on-premises use."
Whether you're just starting out with the AMI, or already have it in place, AWS assures that the adoption will promise be smooth sailing.
"For existing customers using the Amazon Linux AMI in their Amazon EC2 instances now will experience easy sailing in adopting container technology for their development and testing workflows wherever they run. For customers just embarking on their container journey, the Amazon Linux container image is a great way to get started and is well integrated with AWS services like the Amazon EC2 Container Service (Amazon ECS) and Amazon ECR. Because the image is publicly available, you can use it to launch containers anywhere you need them — from your laptop to Amazon ECS or anywhere in between."

Editor
at
Solutions Review
Lauren enjoys researching the latest in cloud computing, investigating the unique ways that users are leveraging technology to better businesses.

Latest posts by Lauren Cooke (see all)