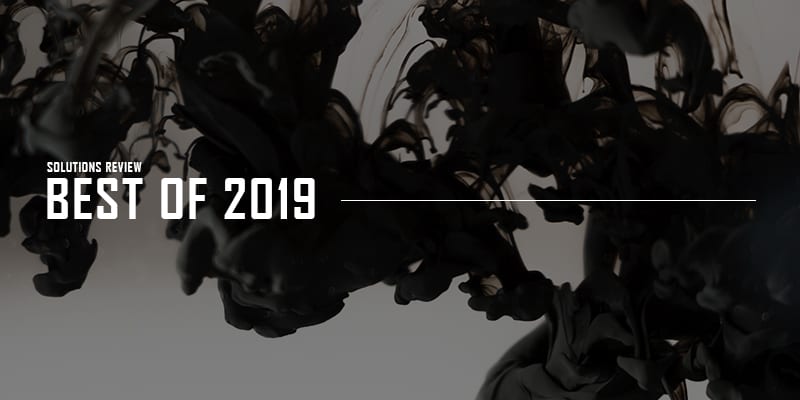 The managed service provider (MSP) marketplace constantly grows and matures. Although Google Cloud Platform  (GCP) doesn't have the massive userbase of other cloud infrastructures, they do have a unique place in the market. Their managed service options enhance the power of GCP and each has a variety of offerings and services. Services range from DevOps to migration to cloud-native app development, and the list goes on. We've compiled a list of the best Google Cloud Platform managed service providers to ease your search for a great partner.
The reason so many enterprises use managed service providers is lack of cloud expertise. However, this shouldn't be looked at as a negative. MSPs provide clients with certified engineers who personally work to accomplish cloud goals.
Some MSPs began as technology vendors who later added managed services to help enterprises with specific areas of concern. This means some thrive with security, hybrid cloud deployment, and many more areas. To assist you with the daunting task of selecting the right product, we put together the top-8 GCP managed service providers for 2019.

Accenture offers a range of MSP options to help solve business challenges for clients through industry knowledge and innovation; offering cloud services and cloud-based solutions involving strategy, consulting, and operations. They provide help with security, scalability, migration, and agility. Accenture defines support roles and uses automation to infuse intelligence into IT delivery. 

AllCloud is the result of a merger between Emind and Blat Lapidot, both of which have a background in cloud computing. The company works directly with clients to create a comprehensive gameplan. They thoroughly assess your current systems, including documentation of application deployments, behaviors, alerts or errors, and procedures.

Capgemini recognizes that technology alone cannot create business value. The company works directly with clients to help them find the ideal path to success. They support enterprises making the switch to the cloud, and those looking to manage their cloud. With a specific interest in modernization, Capgemini helps integrate DevOps practices and methodologies. This includes CI/CD, containers, microservices, and even some serverless functionality.  

Cloudreach has a high number of GCP certified engineers that can provide support for anyone using the platform. They provide help with a wide range of projects, such as adding automation capabilities, or a smaller scale project like reducing cloud costs. Their experience has helped them become one of just 3 leaders in Gartner's Magic Quadrant for Managed Service Providers. 

Cognizant is a worldwide professional services company that simplifies the cloud experience for enterprises looking to migrate, modernize, or adopt DevOps. Their cloud services are broad and include consulting, operations, migration, security, and ERP. The company's cloud management services help define the optimal cloud operations framework for continuous delivery across a combination of private, public, or hybrid cloud models.

Deloitte helps clients that need full support designing, building, and running their cloud. They offer hands-on support as well as the re-engineering of existing IT processes to add automation of traditional managed services. Deloitte also offers SaaS products that emphasize their core expertise elsewhere, such as payroll management, global tax services, and supply chain planning. 

Despite being relatively new to the MSP space, Rackspace has found themselves listed as one of three leaders in the latest Gartner Magic Quadrant for Public Cloud Infrastructure Managed Service Providers. Rackspace offers public, private, hybrid, and multi-cloud management. The company provides unique offerings for each of the hyperscale cloud infrastructures. Their services leverage the power of each individually, instead of copying and pasting solutions.  

Smartronix is an IT and engineering solutions provider that offers end-to-end managed services. The company has close relationships with defense organizations in the US, so compliance and security are noteworthy strengths. These are often done through custom automation tools and incident response.
Latest posts by Doug Atkinson
(see all)