Making the Cloud a Competitive Advantage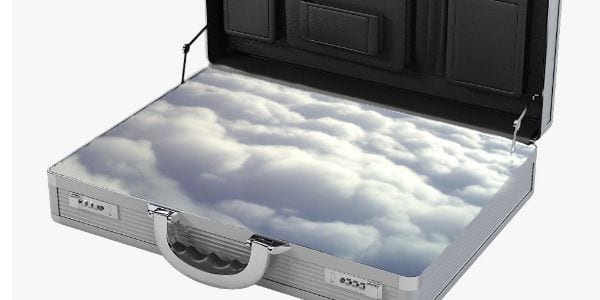 By Bill Shute, Chief Strategy and Marketing Officer, Viewpointe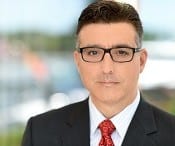 Would you believe that the concept of cloud-based technology came from the idea of an "intergalactic computer network" introduced by J.C.R. Licklider in the 1960's? Licklider was responsible for enabling the development of ARPANET (Advanced Research Projects Agency Network) in 1969. But, as we near the end of 2015, where do we stand with cloud technology?
According to a recent Harvard Business Review (HBR) Analytics report titled Cloud: Driving a Faster, More Connected Business, the use of cloud has become a standard in business, and in fact, not adopting cloud is becoming a competitive disadvantage. The report finds that 84 percent of respondents say their use of cloud has increased. These findings, coupled with today's competitive corporate landscape, means CIOs today must focus on ways to utilize the cloud in imaginative ways to derive a measurable advantage.
Using the Cloud to Calm the Storm
Virtually every industry is currently experiencing what can be called the "perfect information mismanagement storm" – meaning as data volumes grow, so do the issues that arise with trying to manage it. There is not only a greater need for better data analysis in order to gain better insight into your data, there are also new and stricter regulatory and legal obligations that need to be met. This is even more constraining for large enterprises with complex governance requirements who know they must adapt to the changing world of technology, but can only do so within the parameters of security, data protection and externally mandated regulations.
For any organization, the first step in realizing the true benefit of the cloud is to create an organization-wide plan, making sure goals are laid out clearly and in a well-defined manner. According to the HBR report, only 45 percent of organizations surveyed had policies to define which applications are appropriate for the cloud, and only 54 percent have guidelines for how those applications are contracted and approved. In order to achieve true success, reap competitive advantage and avoid data catastrophes, you as technology leaders must take the time to do your due diligence on what your organization requires from a program and to identify a cloud service provider that can meet your needs.
Finding the Right Cloud
While the move to the cloud has accelerated over the last several years, and certainly since the concept was introduced in the sixties, drivers for cloud services have shifted greatly. Demands are no longer storage-centric, but rather now focused on providing competitive agility and business efficiency. However, it's critical to remember that clouds are not created equal. Figuring out what
cloud is right for a particular organization or a particular business process is key to any cloud initiative – whether it's a private, public or hybrid cloud, or a combination of the aforementioned options. Best-of-breed technologies that provide the necessary scalability, centralized compliance functionality and cost savings via streamlined, automated and standardized processes are key to realizing your information nirvana.
When selecting a cloud deployment model, there are several important factors to consider, including the type of data that needs to be managed, regulatory demands, eDiscovery and access requirements.
Benefits of Data in the Cloud
If done right, the cloud can allow organizations to:
* Control costs for a lower total cost of ownership through minimized capital investments and IT.
* Analyze unmanaged enterprise data for better business insight and decision making.
* Manage the explosion of data by archiving content based on value, while defensibly disposing of redundant, outdated or trivial content.
* Enforce corporate retention, disposition and legal hold policies.
* Improve ability to collect and classify information through automated and consistent processes, reducing the burden on end users.
* Respond quickly and cost-effectively to eDiscovery, audit, and internal investigation requests while increasing predictability.
Creating the right strategy and picking the right cloud can help you take control of your information to drive innovation, customer satisfaction, agility, compliance and – above all else – gain a true competitive advantage.
Bill Shute, Chief Strategy and Marketing Officer, Viewpointe
William (Bill) Shute, who joined Viewpointe in 2010, is currently the Chief Strategy and Marketing Officer. He also serves as the president of Viewpointe Clearing, Settlement and Association Services (VPCSAS), a wholly owned subsidiary. Shute brings a 19-year track record of success with senior leadership positions in product, program and general management, corporate and product marketing, as well as sales and business development. He holds a Bachelor of Arts in Business/Marketing from California State University, Fullerton-College of Business and Economics and is a graduate of the Defense Language Institute.

Latest posts by Jeff Edwards
(see all)