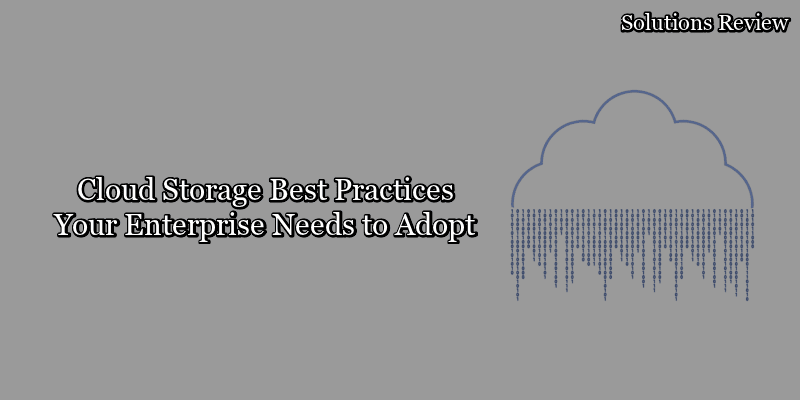 Data storage is one of the most common enterprise uses for the cloud. Many companies take advantage of the storage space available to them over the cloud because it allows them to grow their infrastructure without building additional hardware. Cloud providers maintain the storage servers while users take advantage of the server space from their offices.
Because cloud storage is fairly simple to set up, many enterprises feel that they can be less strict with enforcing cloud storage polices. As long as the data is in the cloud, that's all that matters to them. However, cloud storage isn't risk-free, and there are plenty of best practices that companies need to take. These best practices ensure that the enterprise's data is secure, compliant, and easily accessible across the enterprise.
Businesses making use of the cloud to store data need to plan out an intelligent storage strategy to properly keep their data in the cloud. We've listed several best practices your enterprise should adopt if it plans to store data in the cloud – or if it already has.
Smart cloud migration strategies
The biggest mistake an enterprise can make when they implement cloud storage is migrating too much of their data to the cloud at once. Enterprises are often too hasty in moving their data to the cloud, which could mean trouble if your business doesn't quickly adopt to the new environment. Just like adopting any new system, your team needs to understand the basics of it before they can fully operate it.
Before your company transfers any data, it should plan out a migration strategy designed to test out the new storage method. Data that isn't business-critical is a good resource for this, as it won't be too big of a deal if that data ends up lost. By slowly testing out the cloud storage environment, your enterprise will familiarize itself with how storing data on the cloud works before it moves anything important. Once the team has the hang of the storage environment, they can then shift to migrating critical data, applications, etc. to the cloud.
Organizing your cloud storage environment
Enterprises storing data on any system need to organize that system in a logical, manageable layout. Anyone in the company who needs to access the data has to be able to get to it easily. The cloud is no different. When you organize your cloud storage environment, you need to do so in a way that makes sense to your enterprise. Depending on the storage provider, you may not be able to exactly replicate your on-premise storage system. However, your company should get as close as it can to matching any pre-existing file storage layouts it uses. This will help your employees understand the cloud environment by correlating it to ones they've used before.
Cloud storage security and privacy
Security is a top priority for enterprises across the board. It's also the main hurdle for companies who aren't fully convinced about moving to the cloud. Cloud providers ensure that their systems are secure by performing regular security tests and implementing monitoring and encryption services. If your enterprise follows and specific security policies, those should be carried over into the cloud environment.
For public cloud users, their cloud storage environment will be multitenant. That means that multiple users will operate on the same server in the provider's server banks. The provider will partition each user's data, so only they can access their own portion of the hardware. This prevents other users of the cloud environment from reaching data that isn't theirs.
Cloud storage and data compliance
Your company may be required to ensure its data follows a set of mandated regulations. In industries like healthcare, government, and finance, compliance is one of the most essential factors to consider when adopting a new system. Storage providers are aware of this, and most will earn certifications that show their environment is compliant with specific regulations. You should always ask a provider if they can match your data compliance needs. Since your enterprise is ultimately responsible for maintaining compliance, you need to know that all of your systems fall under the regulations.
Cloud backup and disaster recovery solutions
Storing data on the cloud is inherently risky because you're essentially outsourcing the protection of your data to someone else. If anything happens to the servers your data is stored on, it could potentially damage your entire system. As such, it's important to back up any data you store in the cloud just like for on-premise information. Often, the cloud storage provider will just have basic backup systems – if they have any at all.
If the provider offers native backup and disaster recovery features, then your enterprise should seriously consider using them. This could be as simple as keeping a second cluster of business-critical data and applications somewhere else in their infrastructure. If your primary server goes down, the backup cluster can be sent out, allowing you to continue operation while the issue is being fixed.
Keeping your cloud storage costs down
One of the commonly-cited benefits of the cloud is that it reduces costs for enterprises. The biggest financial benefit comes from the elimination of hardware operation, upkeep, and repair costs on the company's end. This is true for storage as well, as enterprises don't need to build physical servers to store their data. However, it's still important for businesses to estimate their storage costs before jumping into the cloud. Your storage provider may charge a fixed rate for a set amount of data, or offer a pay-as-you-use pricing model. For fixed rates, your company needs to evaluate whether or not the storage cost is worth the investment. Enterprises need to store a lot of data, and finding a storage plan that fits everything while staying within budget can't be ignored.
---
Our MSP Buyer's Guide contains profiles on the top cloud MSP vendors for AWS, Azure, and Google Cloud, as well as questions you should ask providers and yourself before buying.
Check us out on Twitter for the latest in Cloud news and developments!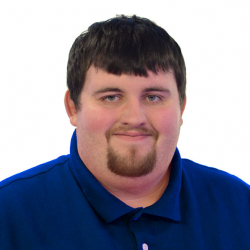 Latest posts by Daniel Hein
(see all)