Network traffic analyst provider Kentik today released a report called "AWS Cloud Adoption, Visibility and Management." The report is based on a survey Kentik took at the AWS re:Invent conference last November. The results of the survey revealed that about 40% of AWS users utilize a multicloud solution. Kentik sees this as evidence that mutlicloud systems are becoming more popular, particularly in younger companies who rely on cloud-only operations.
Unsurprisingly, 97% of the 310 conference attendees surveyed said they use AWS. However, 35% responded that they use Microsoft's Azure and 24% stated they use Google Cloud. Kentik also found that 18% answered that they use all three services. In total, about 40% of all those surveyed use some form of multicloud solution. By contrast, 33% answered that they use a hybrid cloud system instead. "We think this is real evidence that "multi-cloud" is not just a buzzword, but beginning to be the fact on the ground as well," Kentik said in their report.
Kentik noted that these findings, in their eyes, represent the AWS community as a whole. They believe that the increase in multicloud adopters in AWS users comes from newer businesses that have been on the cloud since their founding. "Since organizations that have entirely migrated away from traditional infrastructure are still relatively rare, we believe most of this delta likely represents younger organizations whose infrastructure has been cloud-only since their inception," Kentik stated.
In addition to multicloud adoption, Kentik's report also analyzed cloud management challenges, cloud monitoring tools, and cloud visibility. They found that cost management and security are the top two cloud management concerns for companies. They also discovered that nearly 10% of those surveyed manually calculate their AWS data transfer cost instead of using AWS's tools or a third-party solution. This suggests a lack of satisfaction with (or knowledge of) AWS's cost tracking services like CloudWatch.
You can read the full report by Kentik here.
Check us out on Twitter for the latest in Cloud news and developments!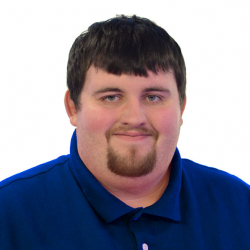 Latest posts by Daniel Hein
(see all)