Contributed by Dave Zabrowski, Cloud Cruiser
We can predict, based on past experience, that increased cloud use will bring many benefits to the enterprise in terms of agility, responsiveness, and sometimes even lower costs. We can also predict that the increased pursuit of hybrid cloud strategies will lead to increased complexity which, if not correctly addressed, can erode or even eliminate some of the benefits of moving to the cloud.
In a recent survey of Amazon Web Services Summit attendees, Dimensional Research found that 79% of respondents are pursuing a hybrid cloud strategy. This same survey also tells a story of cloud usage rates increasing dramatically over the next year, with more than half of the respondents planning to increase cloud utilization by more than 25%.
While most cloud platforms provide some limited functionality for tracking usage, these tools do not have the ability to connect usage with users in terms that are meaningful to how you run your business. Even in the case of a single cloud platform, it can be difficult to figure out exactly who is using how much, which services, and what it is costing you.
Hybrid scenarios increase the situation exponentially. Not only are you challenged to get the financial and operational metrics you need from each platform, you must somehow try to get a holistic view of all of your cloud usage, even though the different providers will have their own distinct service offerings and nomenclatures.
This hybrid future, while potentially confusing, is not necessarily a dark one. As hybrid becomes the operating standard, we will see increasing adoption of software solutions that are capable of providing that much-needed holistic view across cloud platforms, both public and private. These systems are like a smart meter for your hybrid cloud, capable of collecting usage information from a wide range of sources, then harmonizing it so it can be aggregated or analyzed and presented in a single-pane view.
With this holistic hybrid view, usage can be tied back to users who then become accountable for the resources they are consuming. IT investments can be connected with business returns, so those investments can be better understood in the context of the business and justified. Intelligence from across all your cloud platforms will provide you with operational insights, as well as financial metrics: you can identify under-utilized resources, looming capacity constraints (with forecasts based on real data, rather than guesswork), and the best places to run particular workloads. Best of all, this can be done with automated data collection, harmonization, and analysis, freeing your valuable people from the drudgery of spreadsheet-munging to do strategic value-added work.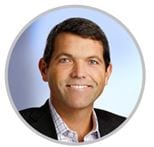 About the Author: Dave Zabrowski invented the category of cloud financial management in 2009 when he founded Cloud Cruiser LLC. Once VC funded in July of 2010, Cloud Cruiser Inc was launched and has grown to be a recognized leader delivering the low-cost promise of the cloud to enterprises and service providers worldwide. His career prior to Cloud Cruiser includes 16 years with Hewlett Packard where he was Vice President, and General Manager of HP's Enterprise Computer Organization, a $2.5B enterprise business selling servers, storage and PCs into Global 2000 enterprises.- See more here.

Latest posts by Jeff Edwards
(see all)