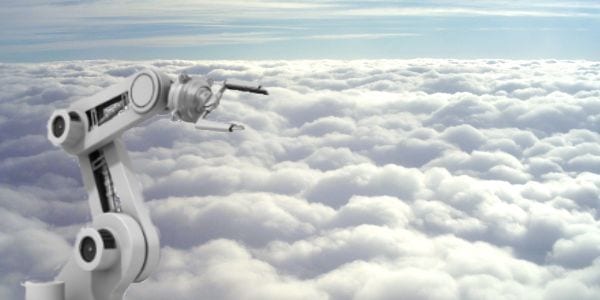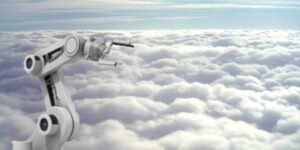 by Jim Frey, Kentik
The cloud has had a massive impact on many sectors of IT, but IT Operations Management (ITOM) has always been a lagging outlier, resisting the sea-change affecting modern IT.  With a couple of exceptions, ITOM practices are still siloed, engineer-centric, and on-premise based enterprise software and appliance tools.   In 2016, we're going to see that change in a big way as alternatives to cloud are increasingly unpalatable from a technical and economic basis.
These days it is considered a given that IT will operate hybrid clouds with a heavy and perhaps dominant dose of public IaaS and SaaS.  Gartner, Inc. and other analysts tell us that new applications are overwhelmingly developed for public cloud deployment.  API-driven infrastructure and application deployment is the norm in this new reality.  Accordingly, provisioning and configuration management has moved towards an API automation model. Chef, Puppet, Ansible and Saltstack and related automation schemes are woven deeply into the fabric of this new reality.
The cloud is powerful because it makes infrastructure and applications available on a much wider, more collaborative basis.  One of the major benefits is that it also exposes metrics on a much wider basis.  Application performance management (APM) has taken the lead within ITOM in going to a cloud model.  After all, if you can't see it, you can't optimize it.
Legacy mode ITOM meant purchasing an "end-to-end" suite of ITOM tools from one of the major vendors such as IBM, HP, BMC, and CA.  IT groups have come to the realization that the end-to-end suite concept was a mirage—these 'suites' were actually loose patchworks of acquired companies' tools thinly disguised with UI-washing.  The result has been the rise of "mini-suite" vendors that offer a more tightly integrated set of functionality focused around a specific use case.  These mini-suites have been a great place for cloud-based tools to rise and supplant legacy solutions.  Application Performance Management (APM) with the likes of New Relic, AppDynamics, and others is a great example of the cloud-based mini-suite.
However, cloud-based APM is the exception.  Most ITOM tools are still primarily deployed as point solutions or as monolithic enterprise software.  Most of today's dominant legacy ITOM tools were architected in an older, scale-up model rather than a cloud, scale-out model.  As a result, its uneconomic for these tools to store and manage the high volume of analytics and diagnostics data that IT infrastructure produces.  So, most of that rich data is thrown out and only summary snapshots of the data are retained. Tool interfaces and practices are still primarily GUI-based as opposed to being API-driven.  APIs in the ITOM space exist, but only for vendor and custom software integration.  Data is not widely shareable, so its unused.
This model is ripe for disruption.  We've already seen a movement towards new, open-source tools like the ELK stack.  2015 has launched open, API-oriented ITOM SaaS startups, and 2016 will bring more.  2016 may be the year it becomes unjustifiable to continue to invest in legacy tools and build siloed practices around rigid GUIs.  The major ITOM vendors have seen the writing on the wall and are working to shift their solutions to a hybrid cloud model.  APM will continue its already significant shift into the cloud.  Systems management cloudification has started, and will ramp.  Catalyzed by interest in software-defined architecture, network management, usually always playing catch up in every phase of IT modernization, will rapidly move to the cloud in 2016.
The cloudification of ITOM is a signal to IT that its former identity is really toast, and that it's time to embrace rebirth in a cloud and API-driven reality.
About the Author
Jim has over twenty years experience in the network management tools and technology sector, in roles ranging from product manager to marketing executive to industry analyst. Most recently, he was VP of Research with Enterprise Management Associates, and before that he was VP of Marketing at NetScout Systems.

Latest posts by Jeff Edwards
(see all)