Solutions Review's Cloud Managed Services Vendors to Watch is an annual listing of solution providers we believe are worth monitoring. Companies are commonly included if they demonstrate a product roadmap aligning with our meta-analysis of the marketplace. Other criteria include recent and significant funding, talent acquisition, a disruptive or innovative new technology or product, or inclusion in a major analyst publication.
Cloud managed service providers (MSPs) remotely manage a company's cloud infrastructure and work directly with clients to operate and run their cloud architecture. Cloud infrastructures are becoming more and more complex as the number of tasks possible in the cloud grows larger. Because of this growth in services, many cloud users feel overwhelmed by how much they need to manage.
These cloud managed services Vendors to Watch have met at least two of our five points of inclusion and represent to some degree the evolution of the marketplace. It's in that spirit we turn our attention to the immediate future. Vendors are listed in alphabetical order; names and logos are linked so you can learn more.
Cognizant is a professional services company whose cloud services include consulting, operations, migration, security, and enterprise resource planning. Cognizant's cloud management services define optimal operations framework for continuous delivery across private, public, or hybrid cloud models. Cognizant made two major acquisitions of Microsoft cloud business specialists in 2020: New Signature and 10th Magnitude. This positions them as a potential frontrunner for Azure managed services.
---
Deloitte is a professional services company and managed service provider for AWS, Azure, and Google Cloud. The company helps clients that need full support designing, building, and running their cloud environments. Deloitte also offers hands-on support and assists customers in re-engineering existing IT processes to add automation of traditional managed services. Deloitte recently announced its intention to acquire software engineering firm HashedIn Technologies to add its core engineering scaling capabilities to Deloitte's cloud portfolio.
---
Infosys is an IT services company and managed service provider for AWS, Azure, and Google Cloud. The company delivers applications, services, infrastructure, and more, working as a partner to help enterprises create a unified view of the enterprise cloud ecosystem. They advise clients on their transformation journey across every layer of the cloud, from initial adoption to long-term management. With its enterprise-grade AI solutions, Infosys applied AI is a new offering that helps enterprises adopt a smarter cloud environment.
---
Mission provides managed services for AWS deployments, AWS migration planning and implementation, AWS disaster recovery, and AWS consultancy services. The vendor also offers cloud spend and performance optimization strategy planning, as well as delivering managed DevOps, managed cloud security, and managed application performance monitoring. Mission announced several new AWS management solutions this year, including cost management and governance, managed detection and response, and AWS monitoring.
---
Trianz has multiple AWS competencies including MSP, DevOps, Database Migration, and Public Sector. Trianz offers professional services on AWS including strategy, assessments and roadmap, application and database migration, big data solutions, cloud managed services, disaster recovery and back-up services, machine learning and AI, native pipelines, auto-scaling frameworks, and security services. Trianz was recently awarded the 2020 Pandemic Tech Award by TMC for its Workforce Health & Resilience Analytics solution.
---
Looking for a managed service provider for your cloud solutions? Our MSP Buyer's Guide contains profiles on the top managed cloud service providers for AWS, Azure, and Google Cloud, as well as questions you should ask vendors and yourself before buying. We also offer an MSP Vendor Map that outlines those vendors in a Venn diagram to make it easy for you to select potential providers.
Check us out on Twitter for the latest in Enterprise Cloud news and developments!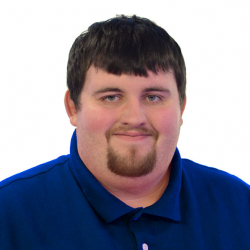 Latest posts by Daniel Hein
(see all)