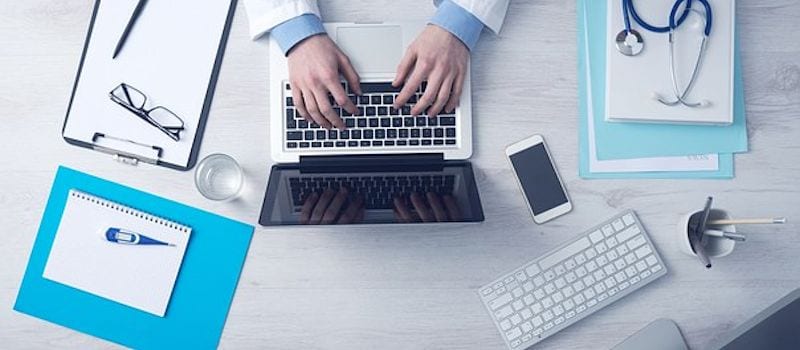 IT outages and network failures are expensive and destructive for any company, but in healthcare the consequences can literally be deadly serious. According to the Ponemon Institute, the average cost of a data center outage has increased from $505,502 in 2010 to $740,357 in 2016. In the healthcare industry, it's not only the financial repercussions that are cause for concern; data loss can have a serious and crippling effect on the ability for caregivers to take care of their patients. For these reasons cloud-backup and recovery is becoming an enticing option for many hospital IT staff. That being said, there are a number of considerations to be made before making the jump to cloud backup.
Determine Your Recovery Time Objective
In healthcare, time is always of the essence, so it makes sense that you'll want the transition from the failed infrastructure to the backup to be as seamless and timely as possible. Even though opting for a cloud backup plan isn't necessarily faster than other approaches, it can have an impact on the duration of the RTO. With cloud backup, it's possible to bring systems back online faster than at an in-house data center. Running applications in the public cloud with offsite backups at secondary data centers could be considered for optimizing RPO. While costly, that approach could provide a full recovery while minimizing the required resources.
Requirements for Targeted Recovery
Disaster recovery is often thought in terms of major, catastrophic events (ie. tornadoes, hurricanes, ten plagues of Egypt) and worst case scenarios, but more often than not, recovery sometimes only involves one system or even one file. Traditional data recovery approaches tend to copy all of an organization's data as a large, single file at the new location. While it does the trick, it's highly inefficient, time intensive, and expensive. Cloud services give organizations the ability to copy over
Security and Compliance
In case you were wondering what the other 'H' word in healthcare is; it's HIPAA. The Health Insurance Portability and Accountability Act of 1996 was established to provide data privacy and security provisions for safeguarding medical information. When it comes to cloud storage and backup, HIPAA requires all patient data to be backed up at an offsite location separate from the location of the original data. Employing a cloud managed services provider brings in the expertise needed to maintain compliance while also freeing up internal HIT resources to focus on clinical initiatives.
Latest posts by Doug Atkinson
(see all)