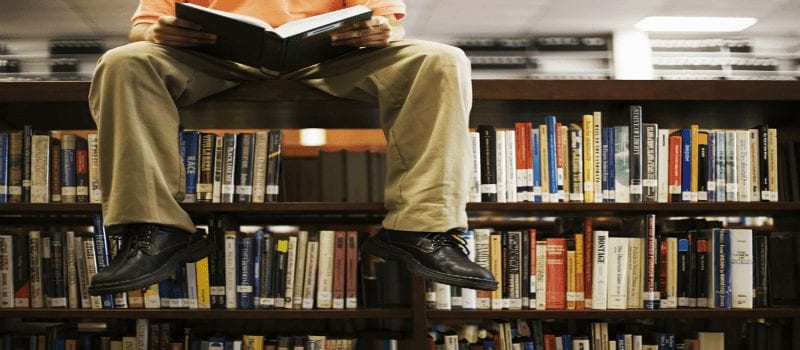 Your organization needs an Enterprise Content Management tool to match up with it's own specific use cases. A typical internet search may yield some worthwhile product research, though you'll likely be bombarded with sponsored links to so-called 'expert' analysts pushing their own agendas. Solutions Review compiled the following resources which allow researchers to sift through products that will satisfy a wide range of content management requirements, with this list of the 10 best resources to consult while in the research phase of a new solution implementation initiative.
1. Gartner Magic Quadrant & Critical Capabilities, Enterprise Content Management

Gartner is the world's largest information technology research and advisory firm, delivering reports and market research studies that assist businesses in making enterprise Content Management technology product selections. Gartner is best-known for its patented Magic Quadrant reports, which feature expansive market analysis  and rankings of the top providers based on a variety of metrics. Each individual Magic Quadrant report focuses on a specific sector of the space, giving researches a wide-angle view into the many tools that are available to them. Gartner also offers a Critical Capabilities resource, which acts as a companion to the Magic Quadrant. Critical Capabilities allows the reader to compare vendors based on specific use cases which relate to their own environments.
2. Forrester Wave Report for ECM

Forrester offers a wide variety of resources to assist business leaders in selecting the right enterprise content management technology solutions. As one of the most well established technology research outlets, Forrester's flagship methodology lies in the company's ever-evolving quarterly Wave reports. Additionally, Forrester's wide range of market coverage is sure to satisfy the needs of any organization seeking the resources to make an informed purchasing decision.
3. The Association for Information and Image Management

The Association for Information and Image Management or AIIM (pronounced aim), AKA "The Enterprise Content Management Association", is a non-profit membership organization. AIIM provides education, market research, certification, and standards for information professionals. Take advantage of market research, expert advice, and skills development programs, professionals can tap into the collective wisdom of a thriving community of folks, like you, who care about information-driven innovation. Visit their website for a wealth of resources to help you put your information to work for you.
4. Solutions Review ECM Buyer's Guide & Buyer's Matrix Report

Never before have organizations been presented with such a compelling collection of ECM solutions. From the largest tech companies in the world like IBM, Microsoft and Oracle to an amazing array of smaller providers, ECM solutions are available to fill every need. Solutions Review offers this complimentary Guide offering analysis of Top 24 Enterprise Content Management solution providers, Featuring: 24 Profiles of the Top Solutions Providers, and the Top 10 Questions to Ask Potential Vendors (and yourself).
5. Video Gallery of the Best ECM Vendor Demo Videos

Solutions Review has compiled a cross-section of videos on the subject of Content Management. Below you will find videos from leading providers including: Alfresco, Ascend Software, Docstar, Documentum, Everteam, Docuware, Fujitsu, OnBase, IBM, KnowledgeTree, Konica Minolta, Laserfiche, Lexmark, M-Files, Microsoft, Navient, NewGen, OpenText, Oracle, Questys, Systemware, Unisys, Upland, and Xerox.

This Group discusses Enterprise Content Management and the technologies used to capture, manage, store, preserve, and deliver content and documents related to organizational processes. This industry association professionals will keep you up to date on the ECM tools and strategies allow the management of an organization's unstructured information, wherever that information exists. Become a member today!
7. G2 Crowd for Enterprise Content Management

G2 Crowd is one of the largest business software peer review sites in the world, leveraging more than 70,000 user reviews to help solution-seekers make the best purchasing decisions. The ability to view each product review allows for a more detailed comparison of products, and only solutions with 10 more reviews are shown. G2 Crowd also offers a free intuitive 'Buying Assistant' which helps narrow down your search even further, based on various organizational criteria. Like Gartner, G2 Crowd also offers up some tricks of the trade, providing detailed buying considerations to further assist buyers.
8. Capterra ECM Software Reviews

Capterra offer a comprehensive list of business software solutions on the web to help businesses find the perfect best match. Offering trusted, unbiased advice, with buying guides, blog posts, and user reviews help researchers evaluate all options from an unbiased, third-party source.
9. Top 20 Twitter ECM Leaders and Influencers


Staying on top of the latest industry news and trends is a big part of the job for any content management pro, and Twitter is a great resource. but with 243 million active users, it can be difficult to parse the good from the bad. Here is a great place to start. Follow these the top 21 influencers  and thought leaders in the content management Twittersphere, presented here in no particular order.
10. The Definitive ECM Glossary of Terms

Content got your tongue? In the land of enterprise content management, there is a whole world of terms that might make you wish you had a way to manage common CM jargon IN YOUR HEAD! Having gone through this experience, we put together this glossary of terms that you can refer to when your words get weird. Whether you're just discovering the newest content management capabilities to better organize your business critical content, or just like keep up with the times, brush up on your terms and go forth with confident content conversations!
Interested in learning more about content solutions? Check out these additional resources: