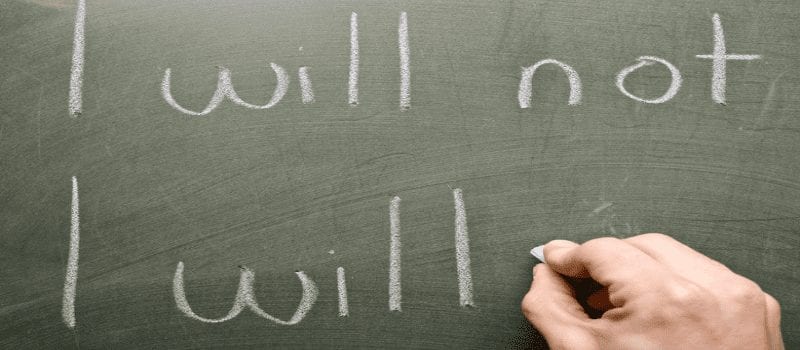 Sometimes the best way to learn is from our mistakes. However, while investing valuble time and resources into planning and implementing an ECM solution, there is often little room for error. Check out these WORST practices BEFORE you roll up your sleeves and dig into the data to start off on the right track.
1. Starting off With a Lack of Internal Communication
To ensure the alignment in vision and goal of ECM within all branches of your business, you must develop and enforce protocols. By developing a timeline of the implementation process to all managers and business associates. You will establish accountability as 'all hands on deck' understand why, and how and ECM solution is necessary new process that  will make life easier for everyone.
2. Skimping on Security Research
Compliance issues can often be addressed in terms of the system infrastructure. For example, to ensure privacy measures, your system should be built using a three-tiered architecture so that users do not have direct access either to the database or the file storage. Users should be communicating through one server, such as a web server, which in turn is responsible for communicating with the other servers, such as the database server and the file storage. This type of functionality gives organizations an additional level of security; it is now more difficult for users to access information using tools outside of the ECM system that could compromise privacy. Such a system benefits the IT staff as well. Administration is eased, since most—if not all—of the administrative tasks are centralized.
Common ECM security features include: access controls, audit trails and reporting, archiving and purging, digital signature, and backups for disaster recovery purposes.
3. Assuming Your New Technology Will Fix Everything: What's that saying? teach a man to fish.. well this can be true issue within enterprises that's planning on implementing an ECM software to support the organization's data governance. Just because a vendors claims that the product will integrate seamlessly, or that it's 'plug and play' does not mean that teams need a healthy dose of content management know how. It takes routine maintenance and attention to the minutia to keep your system effective and coherent– It's the internal interactions that make or break a governance effort.
---
---
4. Failing to Write a Proper Business Continuity Plan: ECM solutions play an important part in your organization's business continuity plan by ensuring that all organizational content is properly maintained and accessible when needed.  After implementing your plans, run periodic fire drills to make sure that the plans you've implemented are being followed properly—this process can also uncover potential hidden flaws that can then be addressed in a timely manner. Remember to include:
5. Not Adhering to Compliance & Control: While ECM are invaluable systems for most businesses, they also can help your to stay in compliance with industry standards for important file storage. Not only can all files be stored electronically, but they are also accessible any time, anywhere, on any device and business rules can be implemented to ensure that you control who accesses your data.
6. Not Investigating Similar Use Cases: Gain insight and perspectives from use case who have lived through the process. Talk to your industry colleagues regarding other implementations, and learn from their recommendations. Take advantage of the experience that vendors offer with their professional services teams. Ultimately, when your processes are automated and productivity is soaring, you will wonder how your organization ever flourished without ECM.
7. Perpetuating Old Bad Habits: While processing a new ECM system its important to not allow bad business process to creep back into requirements for ECM. Ask teams to use a critical eye while asking whether a process can be done more effectively– IT or a business stakeholders should educate the users on why the new process is better.  In the end, if things to awry,  bad processes will be blamed on the implementers, not the product.
Related Reading
Enterprise Content Management Solutions for Every Department
10 Essential Resources for Evaluating Enterprise Content Management Solutions