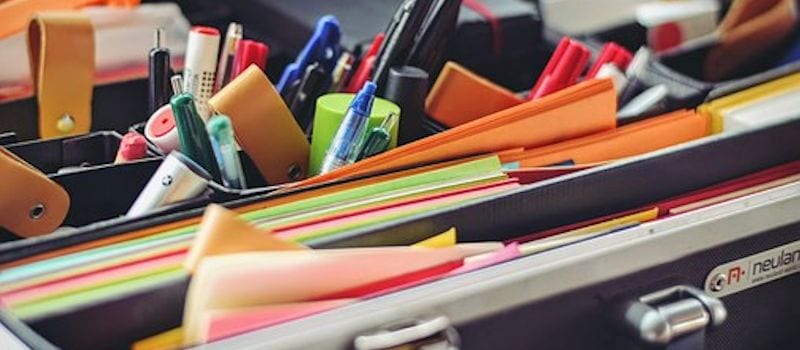 In the ever-evolving world of technology, it's important to stay up to date on all the latest trends and topics. But just knowing about them isn't enough; take it one step further and implement these technologies, which often means giving your business and bottom line a boost.
In a recent blog post, Konica Minolta's Director of Enterprise Content Management Hugo Palacios addressed this topic, saying, "Businesses today are challenged to find new ways to streamline processes and enhance experiences for both staff and customers. Competitive pressures mean businesses must become more efficient, agile and responsive and, at the same time, ensure compliance with standards for governance and security."
He went on to say that companies are successful if they're able to go with the flow of these forever changing circumstances, be it new customer requirements, regulatory standards, market climates, or another facet of the space.
"True transformation is about doing things differently, not about doing different things," Palacios said.
Those who adopt that philosophy are forward-thinking and look "outside of the box to disrupt the rules of the game," according to Palacios, and ECM "disrupts the rules of business."
ECM tools aim to improve work flow, reduce costs and manage content more efficiently. They ultimately change the way enterprises are creating, managing and using content from creation to archival.
How ECM Can Help Accomplish Digital Transformation. https://t.co/QWY34VTJuI The world is changing #KeepUp with #ECM pic.twitter.com/jy0i16BPkO

— Konica Minolta ECM (@KM_ECM) February 2, 2017
Palacios listed the following benefits of ECM in his post:
Management's burden on day-to-day tasks can be reduced
Insight and visibility into key business processes
Eliminate paper-based processes to shortened cycle times
Process handling can be improved and often automated
Information flow is improved and collaboration is enabled
Interdependence are clarified and refined
Time for strategic work is gained
Tasks and responsibilities are defined
Seamless integration with line of business applications
Transformation for staff and end users can lead to more satisfied customers and productive employees.
Mobile access to business information for today's mobile workforce
Konica Minolta's ECM solutions provide value to their customers by enhancing their business processes and allowing them to better "capture, retrieve and retain data," according to Palacios' post.  And all of that happens in one place, whether on-prem or off-site.
If you're looking for a new ECM tool, check out our complimentary Buyer's Guide for a market overview, vendor profiles and much more.
Latest posts by Doug Atkinson
(see all)