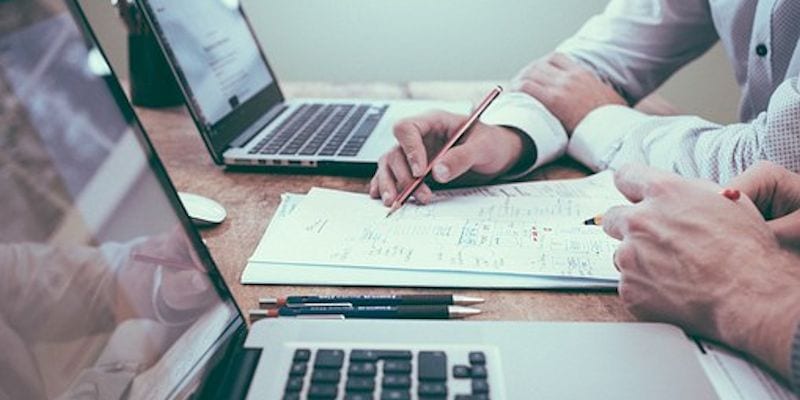 If you've been looking for a document management solution but can't find one that incorporates all the features your business needs, Amsphere says they have the right product for you.
DocuShare is a robust enterprise content management (ECM) tool that can be deployed in small businesses but also meets the requirements of large enterprises, according to Amsphere. The company works with clients such as Lloyds Bank, Ericsson and The Royal Bank of Scotland.
The company reportedly aims to add value to bottom lines through the "innovative capture and sharing of knowledge."
"Challenging the way we deliver software testing has enabled us to create new technology that's become essential to clients throughout their organisation. In seeing our clients require support further up the value chain, we've expanded our business analysis offering to ensure a holistic, efficient and results-driven service that provides continuity through testing and deployment," according to the vendor's website. "While most people see 'knowledge' as part of the organisation's learning function – we are leading the way with an 'Organisational Memory System' that captures and shares critical business expertise to increase the productivity and value of the overall organisation."
DocuShare reportedly boasts the following features:
Capture
Capture, index and store both structured and unstructured content.
Manage
This feature allows users to categorize, store, organize, and manage content from creation to archival.
Collaborate
It's easy to promote collaboration through document-level collaboration capability.
Process
Automate business processes that involve a lot of data to help with decision making.
Access
With this feature, users are able to access business-critical content online and offline using a desktop or mobile device.
Security
This feature is vital and allows users to ensure the safety of customer data. The vendor reportedly follows "industry best practices in security processes, procedures, technology, and physical measures – from encrypted user authentication to scheduled backups, offsite storage and site replication."
Deployment
DocuShare is available on the ground or in a private cloud.
"DocuShare is a feature-rich ECM solution that can be used out-of-the-box to meet the requirements of departments or smaller businesses, but easily adapts to meet enterprise requirements such as Automation, Security, and Scalability in a package that's easy to configure and use without IT support," according to Amsphere.
Click here for more information or here to watch a demo of the product. The company took to Twitter to announce the news with the post below. Follow them for updates.
Introducing our Document Management Solutions, powered by @XeroxDocuShare. Designed to save organisations of all sizes time and overheads. To learn more about our Document Management Solutions, follow the link – https://t.co/ZIaiJdsg1t pic.twitter.com/QQPDI56mOD

— Amsphere Limited (@Amsphere) November 30, 2017
Latest posts by Doug Atkinson
(see all)