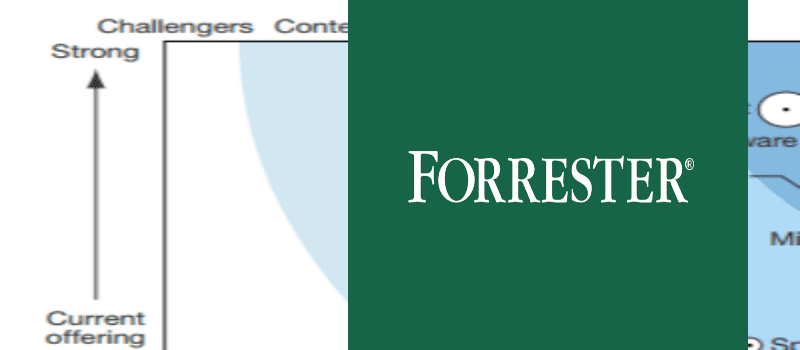 Forrester Research recently unveiled their latest Wave report for Business Content Services. The Massachusetts-based analyst house utilizes the report to evaluate and rank the top vendors in the space.
Using their 26-criteria evaluation of enterprise content management (ECM) and business content services providers, the organization highlighted 15 vendors, including: Alfresco Software, Box, Everteam, Hewlett Packard Enterprise (HPE), Hyland, IBM, iManage, Kofax, M-Files, Microsoft, OpenText Content Suite, OpenText Documentum, SER Group, SpringCM, and Upland Software.
The report compares providers to one another and aids professionals in the industry looking to find the right solution for their organization. OpenText was named a leader in the Q2 report along with Microsoft and IBM. Alfresco, Box and M-Files are not far behind.
HPE, Hyland, iManage, SpringCM, Everteam, Kofax, and the SER Group are all competitors and have a good standing in the market. Upland is at the bottom of the barrel, but does have features that midsized enterprises could benefit from.
Some other key takeaways from the report are that this market is in a transitional period. Enterprise architects are searching for the latest and greatest content platforms to meet new use cases. The vendors who have held a leadership position in this space for a long time are looking to produce new platforms and innovative technologies that will be valuable and demanded in the enterprise.
"Embrace of external participants — customers, partners, or suppliers — in content co-creation processes means EA pros need fresh approaches to licensing, user interfaces, and deployment options," according to Forrester.
The report also noted that "core library services are table stakes for the ECM market." Meaning solution providers are becoming more tenacious when it comes to customer experiences, usability and collaboration capabilities.
"Analytics is an area of current and future investment for vendors as enterprises seek to derive more insights and intelligence out of digital documents and related metadata," Forrester reported.
Click here to see the entire report. 
Latest posts by Doug Atkinson
(see all)