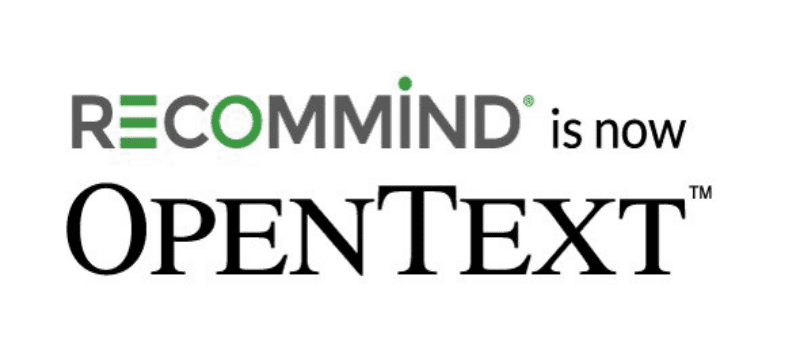 Today's boom of solution providers who are developing inexpensive tools aimed at revolutionizing collaboration, content management, and data analysis, are keeping traditional ECM platforms and software on their toes. In an effort to maintain competitive advantage, ECM vendors are incorporating big data solutions which will allow users unprecedented levels of insight into an IoT-aged influx of information.
"The challenge for ECM vendors is to provide true information insights on unstructured data. In order to thrive and prosper, these vendors will require more than simple indexing, storage and retrieval of content. ECM vendors needs to shift their view from data storage to knowledge management. Holding onto the current capabilities will no longer be viable to stay competitive in a billion dollar ECM market place." –  CIO contributing author, Mitch De Felice
With recent acquisitions, like that of OpenText's, Recommind, Inc.— a leading provider of eDiscovery and information analytics, the ECM industry is staying ahead of this evolving space. Recommind's SaaS and managed services solutions deliver insight from unstructured data to help people make better, faster business decisions. OpenText suggested in a recent statement that the company knows exactly how to stay ahead of the data intelligence curve.
"Unlocking the value of Enterprise Information requires finding, analyzing and making sense of these large volumes of information," said Mark J. Barrenechea, OpenText CEO and CTO. "Recommind information analytics can be used to solve problems at a scale not previously feasible without machine learning and is expected to be a critical component of the OpenText EIM strategy. With its technology, talent and market opportunity, Recommind offers an extraordinary opportunity and we are pleased to welcome them to OpenText."
Adding to an already impressive portfolio of products and capabilities, large ECM solution providers see the writing on the wall, and are quickly bolstering the capabilities and intelligence of traditional ECM products, with next-generation cognitive platforms like OpenText's, Magellan. This platform integrates visualization, voice, video, search, text, natural language processing, and semantic and numeric engines through an easy to program, affordable and accessible solution.
Find out more about the future of ECM by visiting our brand new Enterprise Content Management Solutions news, and best practices website. Stay tuned by following us on twitter for updates about the state of ECM and new developments in a changing landscape.