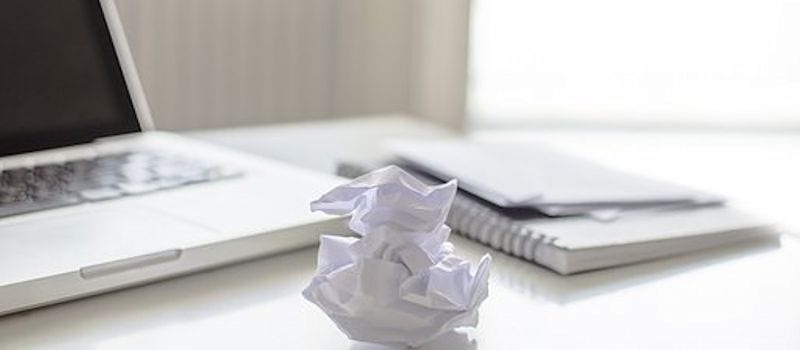 Driving efficiency and ensure tasks aren't done twice is just some of the benefits a paperless office brings. And those in government should consider digitization a priority.
According to the OnBase blog, federal agencies are often challenged when more than one agency is forced to respond to a disaster or initiative, which places an emphasis on the importance of delivering resources.
" This often results in several overlapping processes and a blizzard of paper forms, reports and other documents," the blog post reported. "One reason for this is that federal agencies have few, if any, options for collaboration and sharing information."
What that often leads to is recipients filling out forms with the same information over and over, leaving federal staffers to review, file and store documents that contain most of the same information. Those duplicative actions are unnecessary and using up valuable time and resources.
Putting an Agency Reform Plan into place could help turn things around for agencies that are in trouble and they should think about implementing the appropriate solutions in order to eliminate the duplicate work.
While the scale isn't the same, both state and local governments often struggle with similar issues. And they launch enterprise content management (ECM) solutions to help eliminate duplicate work and to give productivity and collaboration a boost.
Here are some steps the OnBase blog highlighted to help your government agency transform:
Implement electronic forms – It's easy to duplicate a form on a piece of paper, but when you're using electronic forms it often eliminates duplication. Plus, they are easier to access and share.
Workflow automation – Automation and going paperless often leads to eliminating staff task and task completion time and routing work quickly through workflows, according to OnBase.
Integrate data and documents – When an agency goes paperless, it's able to connect systems to make it easy for staffers to move between data systems and still have access to certain files.
If your agency hasn't "considered the effect of paper on your business process management, you are missing a source of considerable potential improvement," the blog post said.
The post went on to say, "Using ECM gives you the tools above and is a proven platform for government. So, as you plan for agency improvement, put the emphasis where it belongs, because it is not you, it's the paper."
Latest posts by Doug Atkinson
(see all)