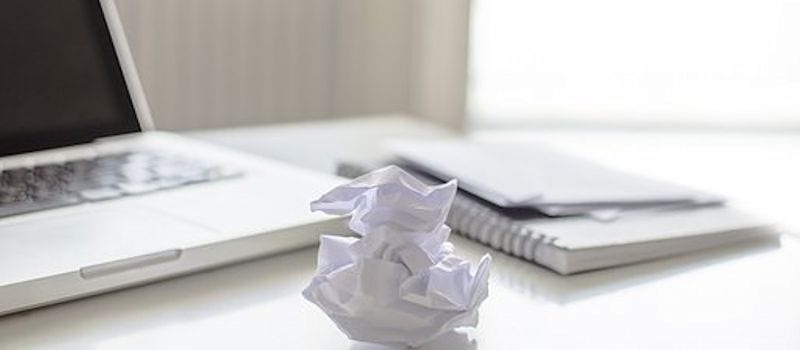 More and more organizations are hopping on the paperless bandwagon and digitizing their offices, which in turn means many are also implementing an enterprise content management (ECM) tool. And according to Konica Minolta, this type of solution has "taken the lead in improving and streamlining current front and back office processes."
Konica Minolta recently published a blog post focused on ECM, which features key trends that have emerged as of late along with the top reasons to implement this kind of tool.
Cloud Computing
Cloud computing has been gaining popularity for quite some time; however, when it first became a trend many were skeptical about making the switch. Those in the enterprise wondered if it was secure and if it was possible to lose all of their information.
However, cloud computing has "revolutionized software in general and has had a profound impact on document management software." When utilizing the cloud, corporate documents can be available anywhere and at any time. There is no need to be at a certain computer or within a closed network, according to Konica Minolta.
Mobility
Given the amount of professionals that work remotely, it's vital that they have access to important documents and files on the go. Documents like invoices, contracts and more often need to be approved at the drop of a hat, making remote access a critical component to success.
"Document management software needs to be accessible from mobile devices to avoid the bottle necks caused by being away from the office," according to the blog post. "Accessibility isn't enough; the experience must be user friendly. As mobile devices continue to increase in use and popularity, so has the availability of a mobile-friendly software platform."
The post went on to say that quick and easy access along with simple routing and approvals make mobile content management (MCM) a key part of daily business operations.
Collaboration Enhances Content Management
While email is most common for collaborations within a business, it can be unmanageable at times, especially when it's necessary to see an earlier version of a file you're working with.
However, "when you are collaborating within a single space and changes are automatically tracked, the problems disappear," according to the blog post.
Document management software and ECM providers should be aware of how important it is to include that kind of capability in their products.
Workflow
Manual and paper-based workflows can result in errors, which can ultimately affect productivity. However, an electronic automated workflow can solve that problem. It not only automatically pushes docs through work queues but also optimizes daily business functions, the blog post reported.
Scalability
When it comes to scaling and growing your business, it's important that your current document management solution can grow alongside it. The platform or solution should be able to migrate smoothly from one department to another, helping the entire enterprise. ECM tools and document management software has been created to scale and help organizations transition as they grow.
More Affordable Solutions
At one time, document management software and ECM tools were too pricey for some organizations to fit into their budget. However, vendors in the space today are aware of the cost issue and have in turn made their tools much more affordable.
"These content management trends provide an idea of what has improved and changed to make solutions more accessible to organizations," according to the post. "Businesses are rejecting out dated stand alone applications in favor of integrated, user friendly solutions. Advances in document management technology is making life easier for organizations in every industry."
Latest posts by Doug Atkinson
(see all)