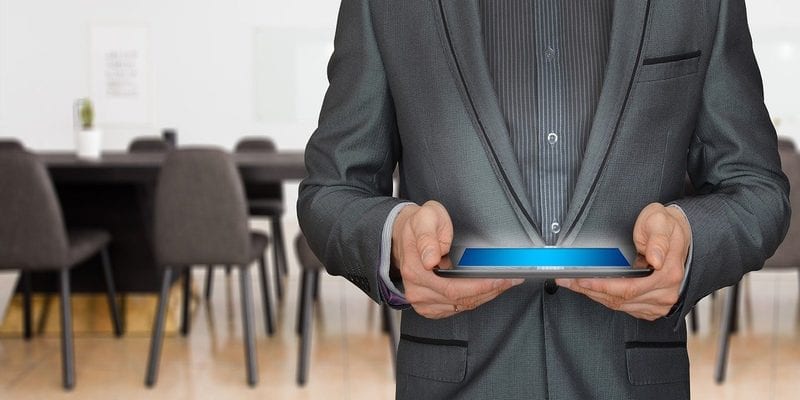 Knowing the best CRM software for nonprofits can help organizations provide a more efficient, intimate, consistent outreach and relationship with their clientele. In the world of nonprofits, where clientele feedback and interaction is perhaps most integral, having the best CRM software available for your organization can be a true game-changer.
The best CRM software for nonprofits can help revolutionize how these organizations interact with their audiences. Creating an environment in which teams can directly cater, relay information to, and manage their community is essential in the nonprofit industry. CRM is critical in assuring businesses can best communicate with their clients. Seeing how integral that is, especially to nonprofits, is perhaps more critical in this industry than anywhere else. Nonprofit organizations may find more funding via donations or charity with a happy client base. To many, this is a necessity to stay in business.
We have compiled this list of the best CRM software for nonprofits below. This list is based on several factors. Namely, each vendor's reputation in the marketplace, their focus on supporting businesses of all sizes, and specific tools each vendor offers reflect the needs of nonprofits and small businesses. Each vendor listed is a critical name in today's CRM marketplace.
---
Agile provides users with an optimal CRM environment and marketing automation functionalities. It markets itself as a one-stop-shop for marketing, sales, and customer service. Agile provides integrations with platforms such as Facebook, Twitter, and LinkedIn. Organizations can transfer contacts and sites to benefit marketing and sales strategies. It is available for up to 10 users, making it an affordable option for small teams.
---
Bitrix24 is a free or low-cost CRM with marketing automation, customer support, and client management features. On top of being available in the cloud and on-premise, it is accessible on both desktop and mobile devices. This benefits organization looking for either a multichannel marketing-oriented solution or a heavily sales-oriented CRM. This may be an excellent choice for smaller businesses. This is because the vendor offers a flexible price model depending on the number of intended users.
---
Copper is a tool for sales teams that use G-Suite. The CRM can fully integrate with G-Suite tech because the UI is designed similarly to Google's products. Copper can also integrate with Hubspot, MailChimp, Dropbox, and more. Outside of its comprehensive integration capabilities, this solution also offers lead management, contact management, actionable reports, a visual pipeline, and more. Many of Copper's features can be implemented right within Gmail itself.
---
Creatio has earned industry accolades for its lead management and CRM software solutions. It offers sales automation, marketing automation, and service management. With this diverse range of functionalities, such as its 360 Degree View technology, Creatio can cover various business solutions for different organizations. Creation offers CRM services on desktop as well as mobile devices. Its pricing is variable to the needs and sizes of the business that choose to work with it.
---
HubSpot is highly integrable with almost all other major CRM technology. HubSpot is also a well-known solution for small businesses. CRM functionalities are available free of charge. Additional sales automation and marketing software can be obtained and purchased. This also includes solutions for customer service and management. Its Marketing Hub aims to convert leads and draw traffic to businesses. It also has a wide array of tools and services to build team organization and efficiency with its Service Hub.
---
Infor's CloudSuite CRM provides an in-depth view of your customers. This is achieved by taking data directly from your team's inputs and automatically collecting data from previous interactions and outside sources. CloudSuite offers complete integration with numerous ERP systems. This means that data available on the ERP is available
on the CRM platform and vice versa. This keeps it simple to share information and keeps teams in the loop.
---
Insightly CRM benefits those looking to streamline email processes and integrate with other tools and software. It offers workflow automation, lead routing, and email integration. This vendor provides users with tools to build meaningful relationships with present and future customers. Insightly has also recently begun offering a marketing solution, which can be integrated or used in conjunction with its CRM. Insightly also provides unique CRM needs assessments to assure that businesses make the most of their offers.
---
Less Annoying CRM offers a streamlined product for those looking for a simple, uncluttered experience. Less Annoying CRM aims specifically for smaller businesses. It contains many standard features you'd expect to find in CRM software. These include a customer management database, lead pipeline management, and feature customization. It also offers a web-based product that allows team members access to the CRM from anywhere with a WiFi connection.
---
Maximizer offers a proper all-in-one CRM package. It provides functionalities including standard sales functions, marketing automation, contact management, cloud-based storage, and a mobile app. Maximizer also includes a CRM built specifically for customer service. Additional features such as unlimited storage and investment account management can be unlocked through the different sales packages offered. Monthly subscriptions include modules for marketing automation, CRM, and more.
---
NetSuite, a property of Oracle, specializes in cloud-based solutions. These include CRM, ERP, and e-commerce. The cloud-based CRM updates in real-time, providing standard features. Some of these include SFA, customer service management, marketing automation, and more advanced capabilities like order management, commissions, sales forecasting, and integrated e-commerce. It tackles the entire customer lifecycle, from lead through opportunity, sales order, fulfillment, and more.