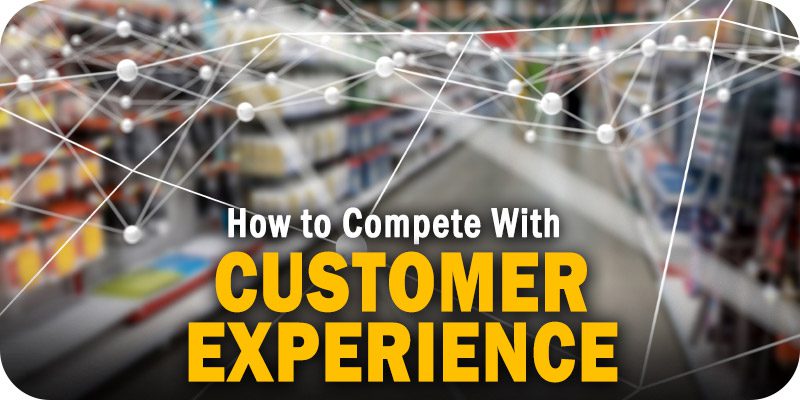 As part of Solutions Review's Premium Content Series—a collection of contributed columns written by industry experts in maturing software categories—John Trembley, the CMO of Evolv AI, explains why companies should make their customer experience its most competitive feature.

It's 2022, and companies need to accept that the way to win customers, and a share of their hard-earned income, is no longer done by focusing on price, promotions, or even quality. It is now all about the customer experience (CX). CX has become the most critical element of the buying journey. Lowering the price of your software, offering an incentive, or relying on reputation has a much lower impact on consumer buying decisions than it used to. This means companies need to rethink their approach and focus on what results in better outcomes.
It's All About the Journey
The buying journey has become much more complicated, with consumers increasingly using digital channels to research, compare, select, and ultimately buy goods and services. Almost gone are the days of consumers walking into a brick-and-mortar store and impulse-buying.
Today's consumers are more informed and often search online to find the products they want. This is especially true with younger generations but is taking root with seniors who developed new habits during the lockdowns and restrictions over the last couple of years. As stores reopen and mask mandates wane, we see consumers revert to some of their old ways, but digital channels are still an integral part of most buying journeys.
Expectations are at an all-time high, especially for consistent omnichannel experiences that seamlessly work across mobile, desktop, and in-store. Many companies used the last two years to transform their ability to deliver a great experience and are continuing to invest. However, those lagging face a difficult challenge to overcome if they want to avoid being sidelined by consumers. If a customer feels like a store isn't providing them with the experience they expect, low prices and compelling promos won't do much to change their minds. This is particularly true for online shippers, where other options that meet expectations are only a few clicks away.
The buying experience is now defined by consumers connecting at a personal level and feeling that the companies they buy from align with their values. If consumers do not think the company shares their values, no discount, feature, or even quality standard will overcome their desire to spend money with companies that reflect their values.
The third factor is the intent and how the customer experience should deliver what a consumer seeks to accomplish. This is the most complex part of the journey, as the intent is the foundation for increasingly personalized experiences and requires a deeper understanding of consumer desires. It goes beyond demographics and considers how the consumer arrived at a website, where they are trying to go, and combines these signals with knowledge from successful journeys for customers who had similar intents.
Preferences and Trends Are Constantly Changing
To make matters more challenging, consumer preferences and market trends change faster than ever. If a company wants to optimize its customer experience continually, it needs to look into artificial intelligence (AI) technologies. With AI on their side, businesses can combine experimentation and personalization to optimize journeys for each buyer they encounter.
For an AI to do its job, users need to apply it in real-time so it can continue to learn and adapt to changing signals and preferences. This point cannot be overstated. Many companies rely on historical data analysis for identifying personas and trends. While that approach has value, it takes too long to keep up with today's fast-paced digital world, resulting in insights that become irrelevant and obsolete. A superior CX must come from applying what has been learned and using it to experiment and adjust the experience with every new customer.
A Superior CX Drives Loyalty
Suppose there is one takeaway to focus on. In that case, it is the realization that existing customers are 50-percent more likely to try new products and spend 31-percent more than new customers. Winning and keeping customers means making them happy and delivering more tailored experiences. Loyalty is defined by meeting customer needs, which always goes back to providing a CX that hits on all the triggers: expectations, values, and intent. Loyal customers are happy customers that keep coming back for more.
---