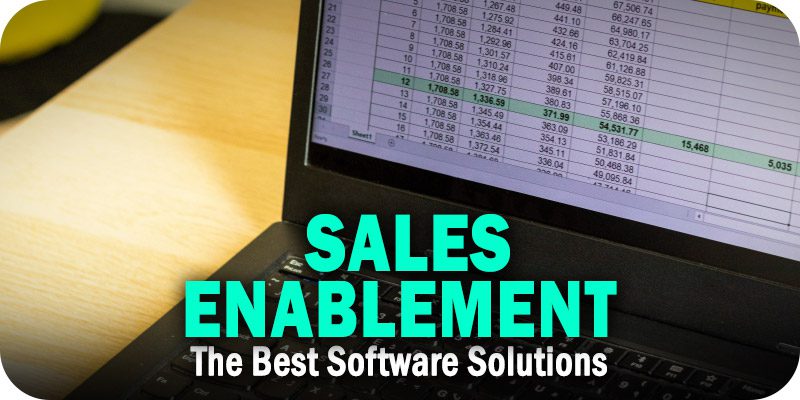 The editors at Solutions Review have compiled the following list to spotlight some of the best sales enablement software solutions for companies across industries to consider. Solutions Review participates in affiliate programs and may make a small commission from products purchased through this resource.
Marketing and sales are the driving forces behind almost every company's success. However, not every company's sales and marketing departments collaborate as often or as effectively as they should, which is where sales enablement can help. Gartner defines sales enablement as "the process of providing the sales organization with the information, content, and tools that help salespeople sell more effectively." In many cases, this process requires marketing and sales teams to be aligned and collaborative.
Sales enablement software solutions are designed to make that alignment as seamless as possible. These solutions provide sales representatives with a single location for marketing collateral and sales playbooks. With easy access to those resources, sales teams can provide prospects with targeted, personalized content and experiences that will move them further down the sales funnel.
With that in mind, the editors at Solutions Review compiled the following list to spotlight some of the marketplace's top-rated sales enablement software solutions. Our editors selected these software solutions based on each provider's Authority Score, a meta-analysis of user sentiment through the web's most trusted business software review sites, and our proprietary five-point inclusion criteria.
The Best Sales Enablement Software Solutions
---

Description: Zoho is a multinational company specializing in software development, cloud computing, and web-based business tools. It offers a collection of products and applications across major business categories. With Zoho CRM, companies can access a suite of sales enablement tools designed to help sales teams improve productivity and sales rates. Those sales enablement tools include a documents library, integration with Zoho's financial solution suite, content management capabilities, customer portals, vendor portals, sequential forms, calendars, mobile functionalities, and more.
---
Description: HubSpot is frequently brought up in discussions on CRM integration, as most of the providers in the marketing world offer integrations with the company's software. HubSpot is one of the most popular small business CRM since its core capabilities are free. HubSpot Sales Hub solution provides sales and marketing tools for reporting, automation, live chatting, sales engagement, quoting, appointment scheduling, analytics, account-based marketing, and more. The software comes in four models (Free, Starter, Professional, and Enterprise), so companies of all sizes can work with a solution tailored to their needs.
---
Description: Seismic is an enablement platform provider that equips companies worldwide with the tools they need to engage customers, improve team alignment, and generate revenue growth. The Seismic Enablement Cloud solution is an open, scalable, extensible platform equipped with sales content management, coaching, strategy planning, buyer engagement, enablement intelligence, and content automation capabilities. Seismic offers over 150 integrations to help businesses create a unified enablement tech stack for all their CRM, email, sales, content, and collaboration tools.
---

Description: monday.com is a cloud-based, scalable, and flexible project management software for companies. The company's sales CRM solution allows users to create a custom platform with ready-made templates and tailored sales pipelines, workflows, and processes to meet business needs and drive growth. Capabilities include lead capturing, sales pipelines, contact management, customizable deal stages, centralized client communication, sales process automation, lead management, and more.
---
Description: Showpad is a global provider of revenue enablement technology and modern selling solutions for hybrid sales. The company's open, end-to-end revenue enablement platform provides customer-facing teams with the tools, knowledge, and content they need to streamline their B2B buying and selling processes. Specific capabilities include sales content management, buyer engagement, sales readiness tools, sales coaching programs, conversation intelligence, analytics, and integrations to help users enhance the platform with additional functionalities.
---
Description: Allego provides companies across industries with a sales enablement platform to help salespeople engage buyers in a hybrid world. The Allego Sales Enablement Platform is geared toward distributed sales teams and includes products for conversation intelligence, sales content management, learning tools, and channel sales enablement. Allego's product suite comprises functionalities for virtual selling, channel training, collaborating learning programs for sales reps, deal insights, mobile access, digital sales rooms, and more.
---

Description: Highspot's unified sales enablement platform equips revenue teams with a single solution designed to help them drive repeatable revenue, elevate customer conversations, and bring together native content, training, engagement intelligence, and actionable analytics. The platform can be tailored for multiple departments, including marketing, sales, channel enablement, sales training, and sales enablement. With Highspot's analytics, security, AI, and integration capabilities, businesses can improve sales rep performance, unlock strategic insights into selling strategies, and promote departmental alignment.
---
Description: Mindtickle is a sales readiness platform built with sales coaching, conversational intelligence, sales enablement training, sales content management, and analytics capabilities companies need to understand sales behaviors, adapt to change, and grow revenue. Its sales enablement capabilities can help teams develop personalized programs to attract buyers, reduce time to revenue, train sales reps with AI-guided role-play activities, and more. Alongside its sales enablement offering, Mindtickle provides solutions for sales leadership, sales operations, and frontline management.
---
Description: Guru is a collaborative knowledge management solution for support, marketing, engineering, people ops, and sales teams. With Guru's real-time knowledge management capabilities, teams can shorten their sales cycles, improve customer conversations, answer questions, close deals, and maintain sales reps' skills and knowledge. Users can also utilize Guru's sales enablement frameworks to organize their sales assets, deal processes, email templates, and competitive positioning to improve client relationships.
---
Description: Agile CRM offers an "all-in-one" CRM product suite that includes functionalities for sales, marketing, and customer service teams across the real estate, e-commerce, SaaS, and other small-to-midsize business markets. The company also provides its small business clients with sales enablement functionalities to help them optimize sales activities and improve customer communications. These functionalities include collateral management, 360-degree customer views, employee onboarding, sales training, performance management, deal tracking, sales metrics, and more.
---
Description: Klue is an AI-powered competitive enablement platform that equips enterprise sales teams and product marketers with actionable competitor insights to help them close more deals. Companies can use the Klue platform to support decision-making with connected intelligence tools, compile relevant data in a single location, provide sales reps with the real-time intel they need, measure performance, and support teams with battlecards, self-service tools, and integrations.
---
Description: Dooly is a "connected workspace" designed to help Salesforce users, revenue teams, account executives, sales leaders, customer success reps, and sales enablement teams improve alignment, boost collaboration, and close more deals. Sales enablement teams can utilize Dooly to centralize their workflows, equip sales with real-time insights, and more.
---

Description: SalesHood is an "all-in-one" sales enablement platform built to help hyper-growth companies improve their sales performance, lift quota attainments, and reduce time to ramp. It offers users a collection of personalized learning paths for sales representatives, collaborative learning tools, automated sales enablement workflows, real-time feedback, guided selling functionalities, content management, departmental alignment, content sharing tools, and out-of-the-box integrations.
---
Description: Upland Altify is a sales enablement software provider for account-based selling teams. The platform is built natively on the Salesforce platform and combines opportunity management, account planning, relationship mapping, and guided selling to help businesses grow revenue in critical accounts. The Altify product suite includes tools for relationship mapping, sales process management, out-of-the-box reporting tools, account management, sales reference management, sales training, and sales cycle optimization. Companies can also pair Altify with other Upland products to further optimize and streamline their sales processes.
---
Description: LevelJump, a Salesforce company, is an outcome-based enablement solution designed to give users the ability to deliver programs into their workflows and tie sales performance to ongoing coaching, training, and readiness programs. Its capabilities include embedded milestone automations, revenue attribution metrics, program templates, outcome analytics, mobile access, content tracking, coaching programs, and KPI tracking. LevelJump is built within Salesforce and can extend the power of a company's CRM solution with the enablement tools it needs to achieve go-to-market readiness.
---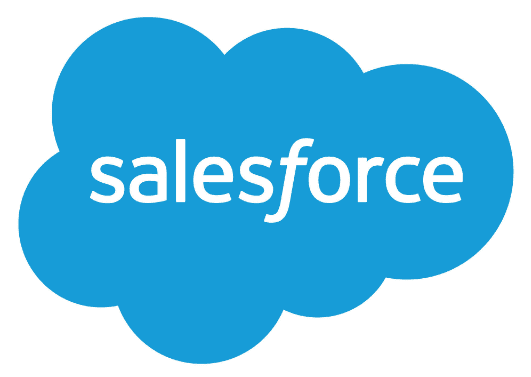 Description: Salesforce offers one of the most expansive and complete CRM products. The platform includes the company's sales and marketing applications, most notably the Sales and Marketing Clouds, Service Cloud, Analytics Cloud, App Cloud, and IoT service. Salesforce offers sales enablement functionalities via its Sales Cloud solution. These features can help businesses streamline the onboarding process for new sales reps, increase adoption of new systems with in-app guidance, produce actionable insights that identify skill gaps, and customize learning content to fit the needs of particular roles.
---

Description: RELAYTO's sales enablement software offering can help sales teams streamline how they create unique and interactive sales content. Sales teams can use RELAYTO to create sales material, personalize content, provide reps with relevant analytics, develop cohesive content experiences, start conversations with in-app communication tools, aggregate external assets into a single experience, and offer prospects on-demand access to sales collateral. Companies can also expand RELAYTO's functionalities via integration with leading platforms like HubSpot, Salesforce Pardot, Google Analytics, Marketo, and Eloqua.
---