Top MarTech News From the Week of November 11th: Updates from Sendinblue, Klaviyo, ActiveCampaign, and More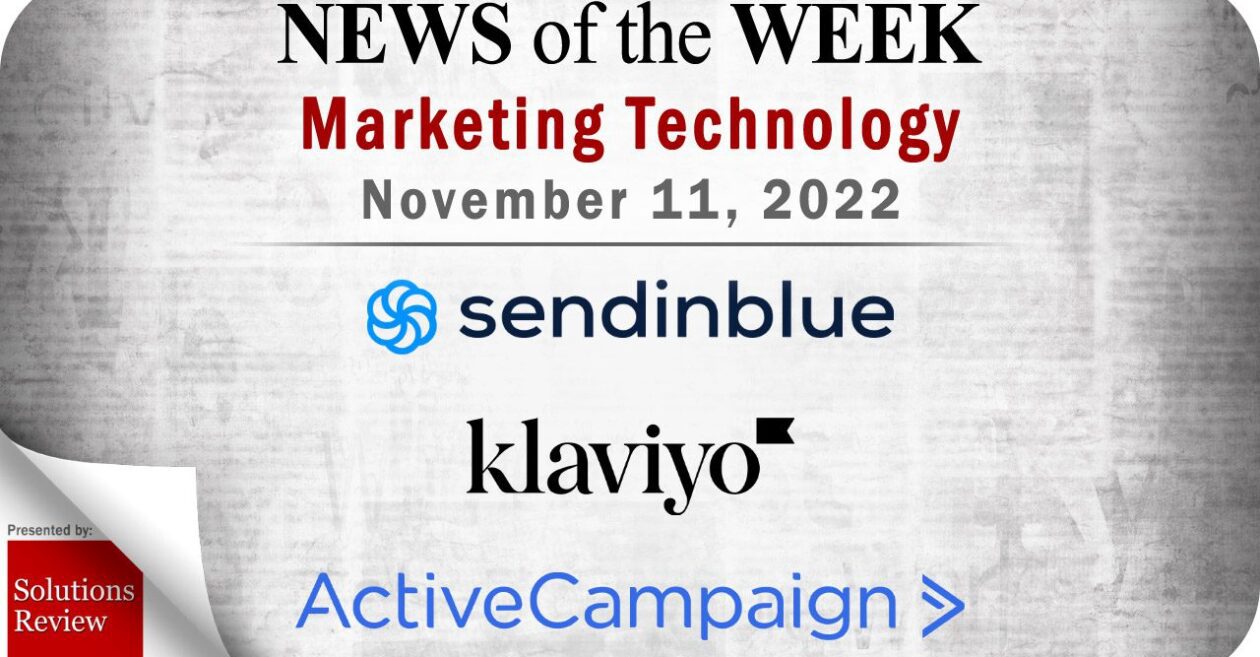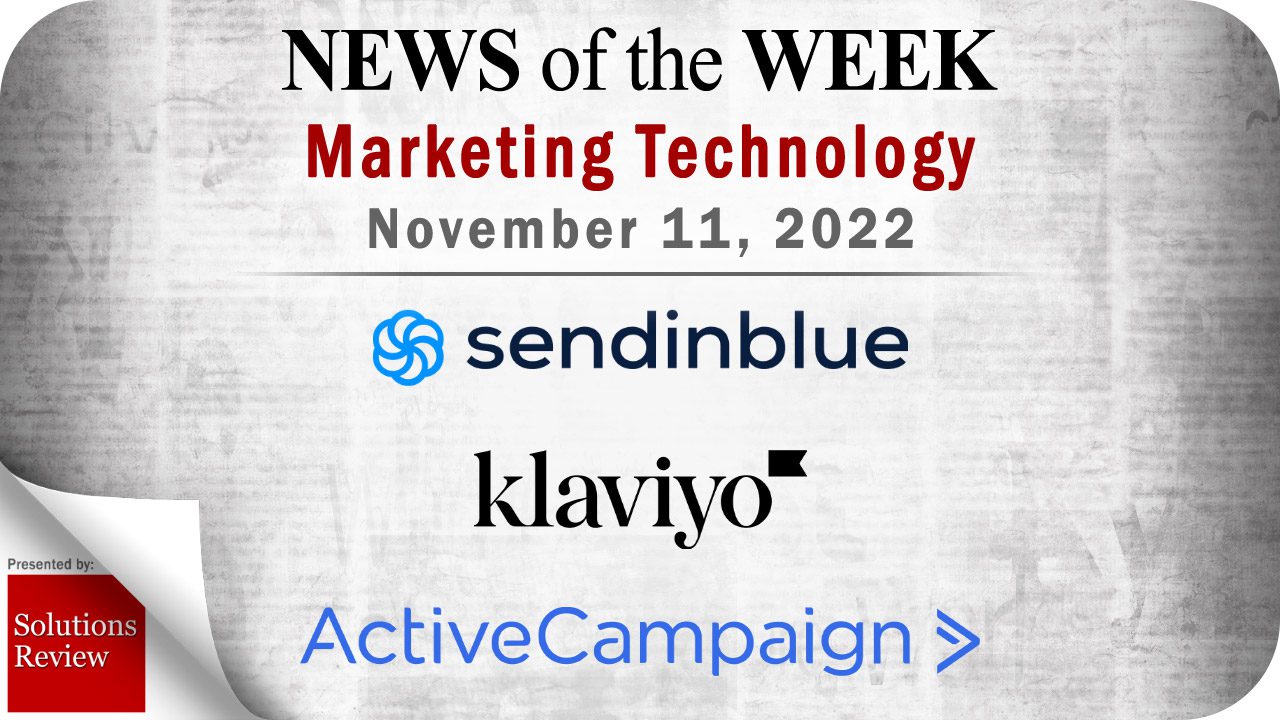 The editors at Solutions Review have compiled a list of the top MarTech News from the week of November 11th, 2022. This round-up features news and updates from leading CRM and marketing technology brands like Sendinblue, Klaviyo, ActiveCampaign, and more.
Keeping tabs on the most relevant CRM and MarTech news can be time-consuming. As a result, our editorial team aims to summarize the week's top headlines in the marketing technology landscape. The Solutions Review editors will compile a weekly round-up of vendor product news, mergers and acquisitions, venture capital funding, talent acquisition, and other noteworthy MarTech news. With that in mind, here is some of the top MarTech news from November 11th.
Our
Free CRM Buyer's Guide
helps you evaluate the best solution for your use case and profiles leading providers in the marketplace.
Top MarTech News From the Week of November 11th
---
ActiveCampaign has launched several new features and tools for its marketing automation, email marketing, and CRM solutions. These updates include enhancements to platform speed, improved email designer tools, a segmentation builder, an integration with PostMark, a new integration with Facebook Lead Ads to help businesses sync new leads from Instagram and Facebook directly, and expanded CRM account functionality to help B2B organizations automate processes, grow revenue, and scale. The company has also achieved SOC2 Compliance, a voluntary compliance regarding data handling.
---
Klaviyo, a provider of data-driven marketing tools, has released Klaviyo SMS Assistant, a new tool for automating copywriting for text message marketing campaigns. The SMS Assistant tool is designed to eliminate the learning curve associated with content creation, reduce the time it takes to write content, and streamline the process of generating impactful text message campaigns. The product complies with mobile carrier regulations and is now available for all active Klaviyo customers.
---
Klaviyo also announced its acquisition of Napkin.io, a tool that provides developers with an easy, secure way to write and deploy code from a browser. This is Klaviyo's first acquisition and will help the company continue its support of the developers' community. As part of its acquisition, Napkin.io founder, Nick Sypteras, will join the Klaviyo team. Alongside the acquisition news, Klaviyo announced the public release of new Klaviyo APIs, which can help developers programmatically create, update, or delete catalog data in customer accounts and send personalized messages.
---
Litmus—an email personalization, optimization, and collaboration software for marketers—has released several new product updates to help marketers improve their pre-send email personalization and testing efficiency. The updates include new email client support services, a redesigned Litmus Personalize Explore Gallery, and Email Testing Profiles, which can help users develop unlimited curated email client and device lists. Litmus also added support within the Litmus Extension for Klaviyo, enabling users to test dynamic emails from Klaviyo's platform.
---
Sendinblue, an all-in-one digital marketing platform for small to mid-sized businesses, has announced Sendinblue Meetings, a native, fully integrated marketing and customer management solution combining scheduling, payments, and video conferencing capable of automating, streamlining, and monetizing the business-to-client meeting experience. With this new offering, Sendinblue customers can automate in-person and virtual appointments, host video meetings directly from their website, share branded video links with clients, and reduce the administrative time involved in back-and-forth conversations.
---
With the 4th Annual WorkTech Insight Jam just around the corner, Solutions Review is pleased to announce that Anders Lillevik of Focal Point, Sanket Akerkar of Acumatica, and Bernd Ruecker of Camunda are all scheduled to appear on December 14th in the exclusive executive roundtable discussions we'll be live streaming to our audience during the event.
---
For consideration in future news round-ups, send your announcements to wjepma@solutionsreview.com.
---