All New Marketing Automation Buyer's Guide
From the Editors of Solutions Review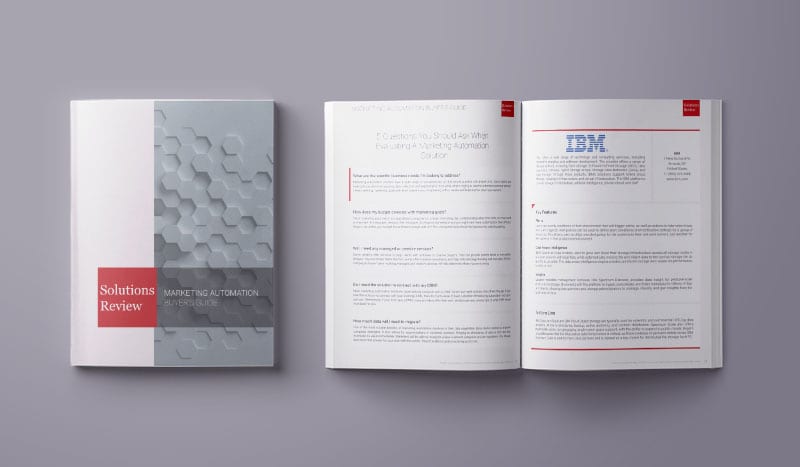 Manual management of marketing campaigns is more complex than ever with the various channels customers use. Each channel creates new areas for data to be collected and harnessed. Keeping up with the competition takes more than a superior product; it comes down to effective marketing strategies. Potential customers have seen enough generic advertising when shopping for a new product. A marketing automation tool can help your company eliminate the monotony of campaign management while keeping your valuable customers engaged.
Aside from some email automation capabilities, this is a relatively new market. The influx of new vendors in the last few years has illustrated its recent growth. Many providers take different approaches to their marketing automation solutions. Some focus on CRM integration, while others may be interested in customer segmentation. Regardless of differences between vendors, marketing automation solutions work under a common principle of decreasing monotonous tasks.
Solutions Review provides this complimentary Guide offering analysis of the Top 27 Marketing Automation solution providers.
Featuring:
27 Profiles of the Top Solutions Providers
The Top 10 Questions to Ask Potential Vendors (and yourself)
A Category Overview and "Bottom Line" analysis
Information for this report was gathered via a meta-analysis of available online materials and reports, conversations with vendor representatives, and examinations of product demonstrations and free trials. Solutions Review does not endorse any vendor, product, or service depicted in this publication and does not advise technology users to base their vendor selection entirely on this research.
Marketing Automation Buyer's Guide
Fill out the following to download the Marketing Automation Buyer's Guide from Solutions Review: