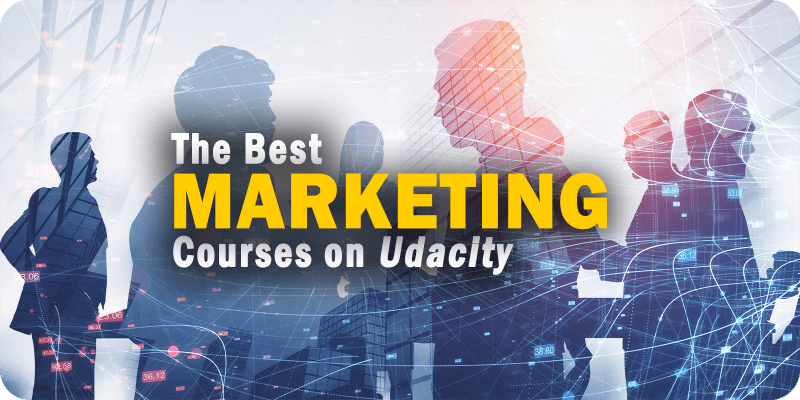 The editors at Solutions Review have spotlighted some of the best Udacity courses for marketing professionals and beginners to consider enrolling themselves in. Solutions Review participates in affiliate programs. We may make a small commission from products purchased through this resource.
Marketing and customer relationship management are some of the most critical factors in an enterprise's success. The CRM market is evolving in real-time, too, which means organizations must consistently educate their employees on the newest marketing trends and CRM tools. With this in mind, the editors at Solutions Review have compiled this list of marketing courses on Udacity to consider taking.
Udacity is perfect for those looking to take multiple courses and acquire skills in numerous areas or for those who want the most in-depth experience possible through access to entire course libraries or learning paths. Udacity is home to more than 160,000 students in more than 190 countries. 
Note: The courses are listed in alphabetical order.
The Best Udacity Courses for Marketing Professionals and Beginners
---
OUR TAKE: Designed for students looking to start their digital marketing careers, this introductory program will equip students with the real-world experience and skills needed to succeed.
Description: Udacity has collaborated with industry leaders like HubSpot, Google, Facebook, Hootsuite, and other brands to develop a program that will equip students with a 360-degree view of digital marketing. Students who enroll in this course will learn about content marketing, social media marketing, SEO optimization, ad campaigns, analytics, email marketing, advertising on social media, and more. This course has no prerequisites, and students who commit 10 hours a week to the program can expect to finish it in approximately three months.
---
OUR TAKE: Equip yourself with a broad collection of growth-centric product, marketing, and lead management skills by enrolling in this top-rated training program.
Description: While not an exclusively marketing-centric training program, this course can help marketing professionals improve their ability to experiment with lead management strategies, optimize their data-driven decision-making, and drive product sales that benefit their company in achieving the next level of scale, profitability, and industry impact. The program includes three unique courses focusing on growth and acquisition strategies, activation and retention strategies, and monetization strategies.
GO TO COURSE
---
OUR TAKE: If you're new to marketing and data analysis, this program is designed for you. Students can expect to learn the foundational marketing and analytics tools to help them advance in their careers.
Description: Learners that enroll in this introductory course will learn to collect and analyze data, model various marketing scenarios, apply essential design principles to create meaningful data visualizations, and build models to communicate findings with popular apps like Tableau and Google Analytics. The course has no prerequisites and includes all the content curriculum students need.
---
---