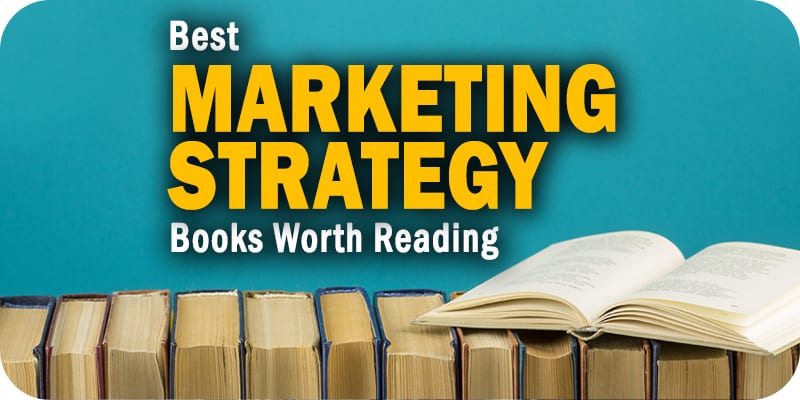 The editors at Solutions Review have compiled some of the best marketing strategy books that industry professionals should consider reading. Solutions Review participates in affiliate programs and may make a small commission from products purchased through this resource.
Marketing strategy is perhaps the aspect of marketing automation that changes and grows fastest. With the constant shifts of interest and accessibility to trending markets, access to the best marketing strategy books is crucial to success. If your company wants to stay ahead of the competition, it needs to know why the market changes, reach new audiences, and what methods of connecting with them are most effective.
The editors at Solutions Review have provided a list of the ten best marketing strategy books. You will find guides, analyses, and tips from marketing leaders and various digital marketing niches here. The books are listed alphabetically with links to purchase or download the texts.
The Best Marketing Strategy Books
---
OUR TAKE: If you and your marketing team want to know how to make your product or service stand out, this book can help. This book is a proven resource with nearly 4,000 reviews and a 4.7-star rating.
Marketers have observed that word-of-mouth is ten times as effective as any traditional advertisement, which makes sense, especially since audiences are more likely to respond to something that's already resonated with one of their peers. In this book, author Jonah Berger analyzes the science behind word-of-mouth and, in doing so, shines a spotlight on what marketers can do to spark social transmission. Rather than traditional metrics, Berger bases his discussion on real-life statistics and examples, making his title an accessible resource for readers of all skill and experience levels.
GO TO BOOK
---
OUR TAKE: Writer Ryan Deiss, who has years of experience in the marketing world, has written a book to help companies of all sizes take advantage of proven digital marketing strategies and tactics.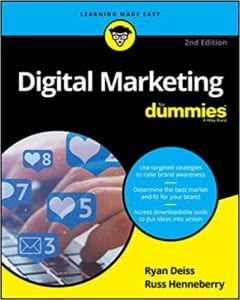 This book covers everything from marketing planning to data analytics to SEO and customer journey. Ryan Deiss' book includes helpful resources and tools to help companies develop their marketing strategy and content plans. For example, readers can expect nearly 60 blog ideas ranging from lists, how-to articles, stat roundups, what-if planning, comparisons, and more. Readers can also expect to learn about digital marketing strategies to increase brand awareness, use digital tactics to meet business goals, determine what markets are best for their brand, and more.
GO TO BOOK
---
OUR TAKE: Email is a fundamental pillar of every successful marketing strategy. With the insights in this compact book, you will learn about the most valuable topics and techniques your basic and intermediate-level email strategies should be using.
Ian Brodie is a well-established expert in the field and has years of experience helping companies convert more customers. While one of the older titles on this list, Brodie's book remains a relevant resource for newer companies and marketers developing and optimizing their email marketing strategies. Topics covered include customer insights, mapping techniques, developing effective subject lines, getting the right people to subscribe to email campaigns, tips to boost subscriptions, and proven methods for converting those subscribers into lasting, paying clients. 
GO TO BOOK
---
OUR TAKE: This title is an excellent way to kickstart your understanding of HubSpot's marketing, sales, content management, SEO, and analytics tools. At nearly 500 pages, the book can help beginners and professionals alike.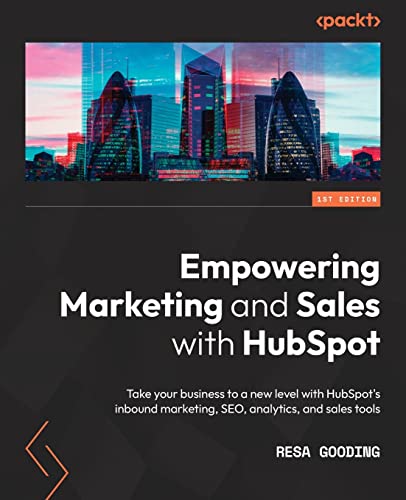 Written by Resa Gooding, a HubSpot Certified Trainer, this 2022 book will introduce readers of all experience levels to the HubSpot solution suite. Topics covered include sales process management, increasing online visibility with HubSpot's SEO tools, expanding brand reach with paid ads, conducting portal audits, using email marketing to revise marketing databases, leveraging the marketing flywheel, and more. Be sure to look into HubSpot's Free Brand Kit Generator tools and Content Management Software (CMS) to improve your expertise further.
GO TO BOOK
---
OUR TAKE: Derek Thompson's book identifies and explores the various factors that affect how and why audiences respond to specific products and experiences. If you want to promote your company and work better, Thompson's insights might be able to help.

Why have social media platforms like Facebook and Twitter overtaken the newspaper? Why are Hollywood's most profitable projects sequels? These questions are pivotal to understanding digital marketing, and Derek Thompson's book explains why. Across the book's 350 pages, readers will join Thompson as he analyzes what popularity in the context of pop culture looks like and how we can use it to connect and resonate with the right audiences. The book uses many examples from pop culture, history, news, and beyond to help readers understand what separates the most memorable pieces of content from the crowd.
GO TO BOOK
---
OUR TAKE: As the title suggests, this book will introduce you to the world of programmatic advertising. It's a short but dense read, so it best suits marketers with several years of advertising experience.
If you're unfamiliar with "programmatic advertising," you're probably not alone. Dominik Kosorin wrote this book to help readers become familiar with the topic and understand the various factors. These topics include cookies, pixels, banner ads, ad exchanges, ad targeting, retargeting, cross-device identification solutions, familiar and evolving programmatic channels, programmatic ad trading, the major players in the programmatic ecosystem, and much more. And at a compact 152 pages, Introduction to Programmatic Advertising can be read in a few sittings and returned to as needed.
GO TO BOOK
---
OUR TAKE: The seventh edition of this popular book has been overhauled with new information and strategies developed to help customers unlock the potential in their content marketing strategies and efforts.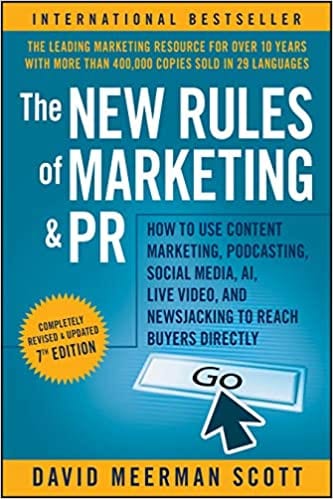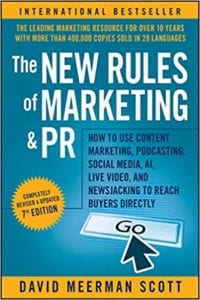 David Meerman Scott's book has sold over 400,000 copies since debuting and is now on its seventh edition. It has been updated to reflect the changing marketing trends influencing how marketers interact with their customers. Across 400+ pages, readers will learn about AI and machine learning, social media best practices, case studies, real-world examples, web-based communication technologies, emerging techniques, and how to identify the marketing trends that will keep you ahead of the curve. The book is ideal for business owners, marketers, entrepreneurs, PR professionals, and managers.
GO TO BOOK
---
OUR TAKE: This book targets active and aspiring social media marketers and delves into the tools and best practices you can use to get the most value from your marketing efforts.

With social media continuing to grow more powerful every year, it's increasingly essential that a company is not only active on social media but aggressive. With this book—written by industry experts Michelle Krasniak, Jan Zimmerman, and Deborah Ng—marketers can combine various marketing strategies to succeed on Facebook, Twitter, Pinterest, LinkedIn, Instagram, and beyond. Readers can also expect to learn tips about content marketing, developing a robust social media mix, measuring results, replicating successes, identifying the platforms your target audience is on, and more.
GO TO BOOK
---
OUR TAKE: Bestselling author and marketing expert Seth Godin has written a book that compiles many of his insights, recommendations, and helpful examples in one convenient and accessible package.

Seth Godin is one of the biggest names in marketing. His popular blog, online courses, lectures, and best-selling books have helped countless people learn how to use empathy-fueled marketing tactics to solve people's problems. This book, which has over 2,300 reviews on Amazon, reviews and assesses many marketing tactics we take for granted and uses them to create a roadmap toward lasting success. Readers can expect to learn how to build trust with a target audience, position their brand to reach the right people, avoid outdated marketing tactics, and reframe their marketing strategies to connect with customers in a meaningful way.
GO TO BOOK
---
OUR TAKE: This book targets marketers looking to expand their marketing strategies with engaging webinars. Readers will learn how to create, launch, and market webinars that will convince audiences to come back for future events.
Targeted explicitly towards marketers intending to integrate webinars as a critical component of their business's campaigns, this book will teach readers how to create a successful webinar program and keep viewers engaged, numbers growing, and regulars returning. Author Sherri Rose—a web event strategist and webinar coach—structures the book's chapters around seven primary (and alliterative!) points: Perspective, Plan, Promote, Present, Power Position, Pitch, and Partner. Through these seven points, you'll see firsthand how effective webinars can help seal deals that vault businesses into fantastic deals.
GO TO BOOK
---
OUR TAKE: You can't create a successful marketing strategy if you don't understand your customers. In this book, you'll learn how to identify your audience's values by asking two simple questions.
According to author Nicholas Webb, the traditional way of segmenting customers is an outdated model needing an upgrade. In his book, Webb proposes that marketers throw out the classic segmentation strategies they're used to and replace them with two questions: what do your customers love, and what do they hate? Webb uses various real-world examples to make his point. Readers will learn about important factors like strategic listening, content point innovation, the value of online ratings, how disruptive innovations can capture a buyer's attention, brand loyalty development, and much more.
GO TO BOOK
---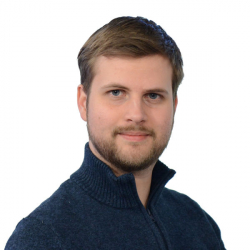 Latest posts by William Jepma
(see all)