The Best CRM Systems for Manufacturing Businesses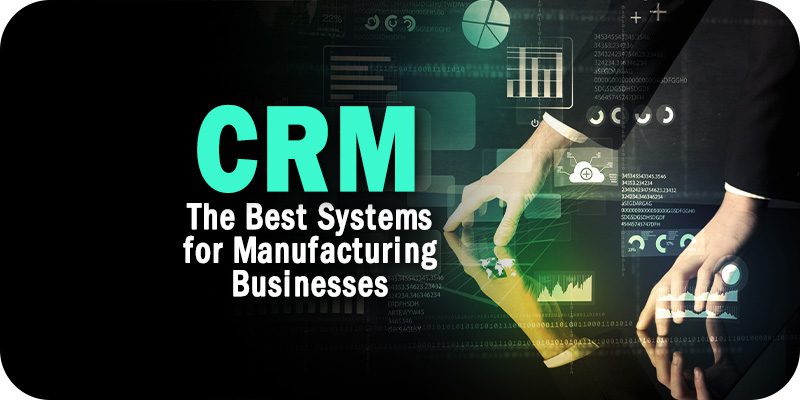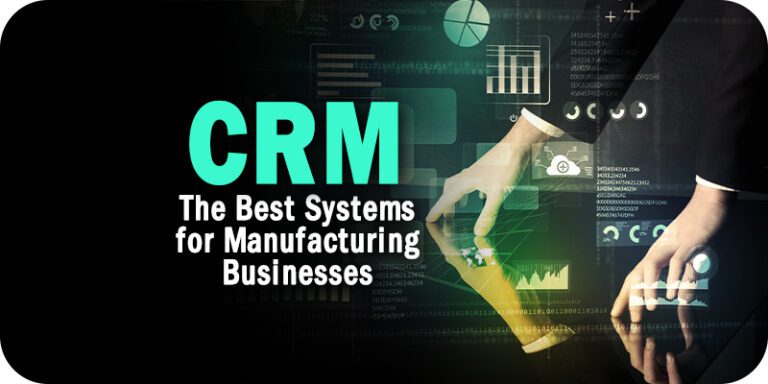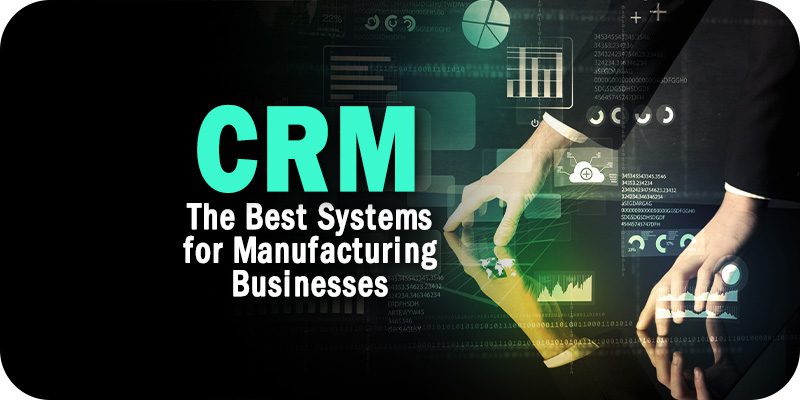 The editors at Solutions Review have compiled a list collecting some of the best CRM systems for manufacturing businesses to consider. 
With the right CRM software, manufacturing organizations can improve how they interact with clients, optimize on-site operations, reach new prospects, streamline internal and external communications, and ensure workers on-site and off have the resources they need to do their jobs as effectively as possible. However, selecting a CRM software solution can be complicated and time-consuming, especially if your business has unique, industry-specific needs.
To help, the Solutions Review editors have compiled the following list of top-rated CRM solutions for manufacturing companies to consider. Our editors selected these based on each provider's Authority Score, a meta-analysis of user sentiment through the web's most trusted business software review sites, and our proprietary five-point inclusion criteria.
The Best CRM Systems for Manufacturing Businesses
---

Description: Monday is a cloud-based, scalable, and flexible project management software for companies of all sizes. The integrated sales and marketing CRM includes sales pipeline visualizations, centralized data management, mobile access, workflow automation, customer tracking, custom automations, pipeline management, and a collection of integrations. Companies can also use an array of ready-made templates and custom sales pipelines, workflows, and processes to meet business needs and drive growth. One of the templates available is tailored for the manufacturing industry, enabling businesses to track every detail from when an order is received.
---
Description: Zendesk provides customers a CRM experience focused on customer service and sales needs. With Zendesk Sell, users can access sales automation software, pipeline visualization and management tools, mobile access, lead management, reporting capabilities, and more. Manufacturing companies can use Zendesk's customer service and engagement software to integrate various systems, automate workflows, eliminate manual tasks, empower service agents with customizable workspaces, build memorable experiences for everyone in their supply chain, and improve internal collaboration.
---
Description: ClickUp is a task and project management application designed to help teams of all sizes plan, organize, and collaborate from a single, customizable app. The software has hundreds of project management and CRM features to help companies plan, organize, and collaborate on strategies. For example, manufacturers can use ClickUp's industry-specific project plan templates to set project objectives, organize tasks into easy-to-manage lists, track progress on tasks, reduce the time spent planning, provide more accurate predictions,  improve efficiency, streamline communications, and more.
---


Description: Freshworks provides business software solutions designed to be ready to go right "out of the box." For example, the company's CRM platform, Freshsales, comes equipped with the tools businesses need to identify loyal customers, improve engagement, personalize the shopping experience, and unify customer data. Freshsales is also available as a manufacturing-specific solution. It can help manufacturers extract actionable insights from deals, understand why a distributor entered their system by tracking engagements, streamline sales processes, automate workflows, and create user-specific layouts for customer data.
---
Description: Pipedrive provides a clean, intuitive, and interactive CRM tool to help sales professionals manage leads, track communications, automate tasks, measure performance with detailed metrics, and improve sales processes. Other features include visual sales pipelines, mobile apps, lead segmentation, revenue forecasting, web forms, pipeline management, reporting dashboards, email marketing campaigns, and more. For manufacturers, Pipedrive offers an industry-specific version of its platform that provides companies with the resources they need to obtain 360-degree views of their customers, improve operational efficiencies, boost sales, create resilient supply chains, and improve experiences.
---
Description: Creatio is a global software company providing low-code process management and CRM platforms. Its CRM solution is divided into three products: Marketing, Sales, and Service. The company also offers a suite of services for software implementation alongside support and training for its sales, marketing, and customer service users. Creatio's manufacturing CRM and workflow automation software provides businesses with no-code capabilities for marketing, promotion, sales, distribution, production management, customer service, procurement, compliance management, order processing, sales forecasting, supply chain management, billing, invoicing, and more.
---
Description: HubSpot is frequently brought up in discussions on CRM integration, as most of the providers in the marketing world offer integrations with the company's software. HubSpot is perhaps the most popular small business CRM since its core capabilities are free. Additional features, like enterprise licensing, can be purchased as an add-on to the commercially free options. HubSpot also has platforms and solutions for sales, service, content management, and operations. Manufacturers can use HubSpot's CRM suite to improve lead flows, build trust with prospective customers or distributors, track ROI, nurture leads with automated workflows, manage data, and create segmented lists.
---

Description: SugarCRM is designed to provide users with a simple UI and many customization options. The platform's key features include sales automation and forecasting, lead management, sales campaigns, quote configurations, 24/7 technical support services, 250GB of data storage, and marketing automation. With SugarCRM's manufacturing CRM offering, companies can streamline operations, improve efficiencies, enhance customer interactions, optimize processes, manage channels, automate field operations, stay competitive in evolving markets, maintain quality standards, and boost productivity across departments.
---
Description: Apptivo's Customer Relationship Management solution enables its users to attract, engage, and retain more customers. It offers a highly customizable experience, allowing users to manage each aspect of CRM through a network of connected applications. With a comprehensive and intuitive lead conversion process and an affordable price point, Apptivo can help users focus on customer needs with a suite of traditional and effective CRM capabilities. Manufacturers can use Apptivo's sales pipeline CRM to keep track of customer communications, automate workflows, identify new sales opportunities, improve inventory tracking accuracy, improve communications, and more.
---
Description: The Nutshell CRM platform is equipped with sales automation, pipeline management, reporting, contact management, email, team collaboration, marketing features, and a collection of integrations with software like Mailchimp, Constant Contact, Gmail, Office 365, Outlook, Zendesk, and more. The user-friendly platform best suits small and medium-sized businesses across industries and offers an accessible monthly pricing option. For example, manufacturing businesses can use Nutshell's platform to manage client relationships, streamline sales processes, stay engaged with current customers, remain competitive in their market, track data, and forecast sales.
---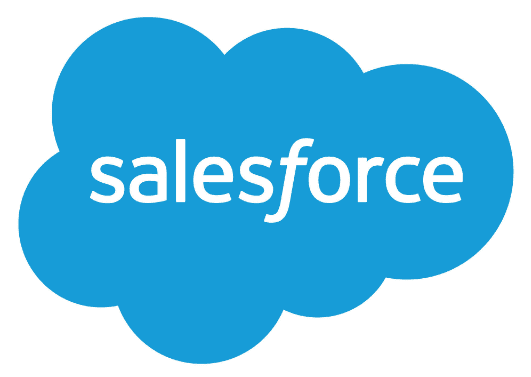 Description: Salesforce offers one of the most expansive and complete CRM products. The platform includes the company's sales and marketing applications, most notably the Sales and Marketing Clouds, Service Cloud, Analytics Cloud, App Cloud, and IoT service. With the Salesforce Manufacturing Cloud solution, businesses can access industry-specific capabilities and resources. These include account-based forecasting, rebate management, service automation, end-to-end customer service, artificial intelligence (AI) technology, workflow automation, a single source of truth for customer data, revenue management, CRM analytics, and self-service revenue channels.
---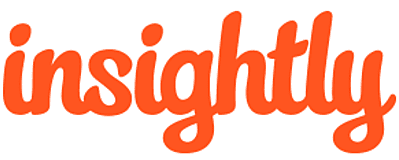 Description: Insightly is a unified CRM platform designed to align sales, marketing, and project teams around a single view of their customer base. The CRM includes workflow automation, lead routing, segmentation, campaigns, reporting, and email integration services to help marketers build meaningful relationships with present and future customers. Insightly's marketing, service, and CRM platforms can also be customized for the manufacturing industry, enabling manufacturing businesses to streamline sales processes, improve profitability, and create lasting customer relationships with customizable, industry-specific capabilities.
---