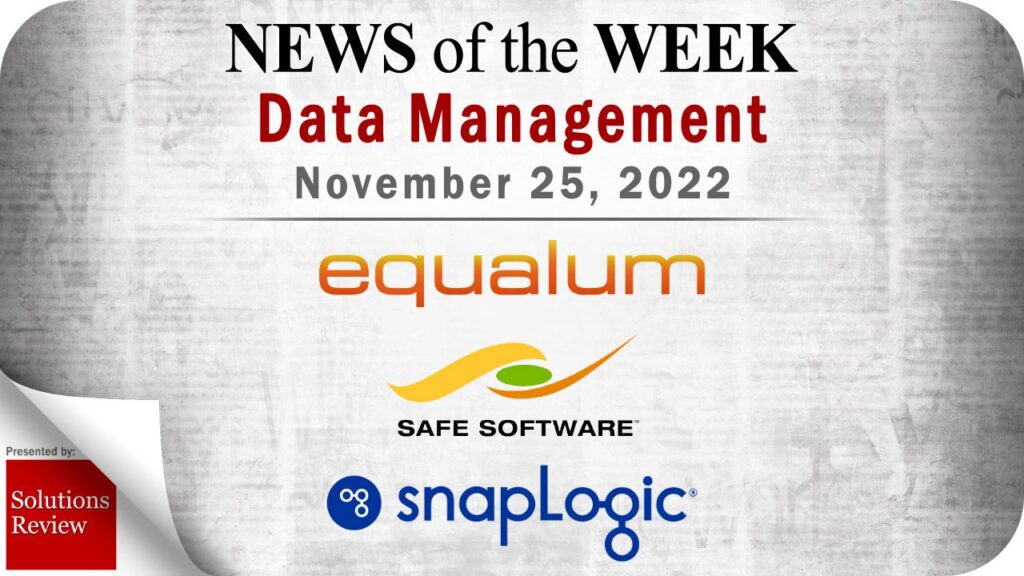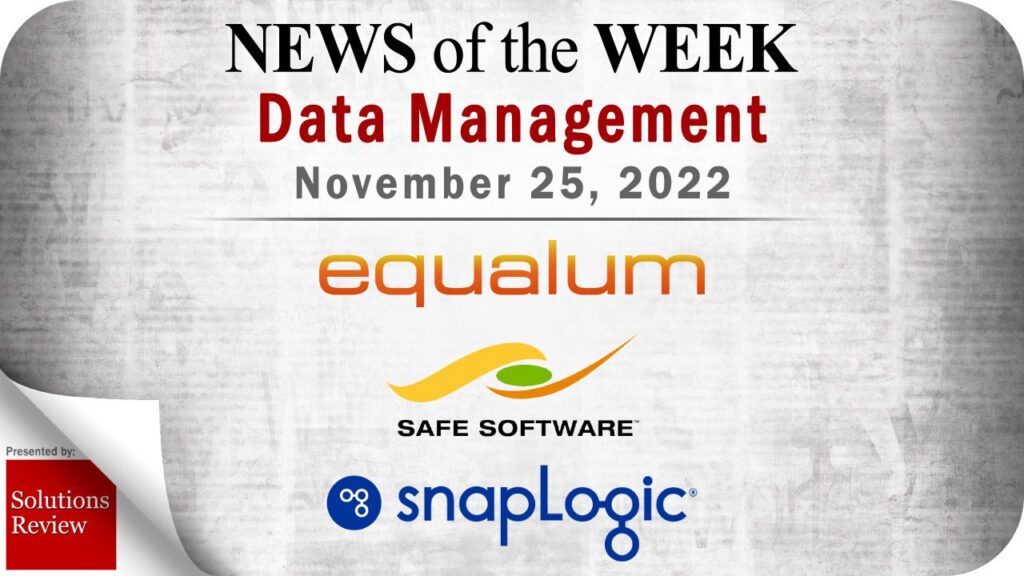 The editors at Solutions Review have curated this list of the most noteworthy data management news items for the week of November 25, 2022.
Keeping tabs on all the most relevant big data and data management news can be a time-consuming task. As a result, our editorial team aims to provide a summary of the top headlines from the last week, in this space. Solutions Review editors will curate vendor product news, mergers and acquisitions, venture capital funding, talent acquisition, and other noteworthy big data and data management news items.
Top Data Management News for the Week Ending November 25, 2022
AWS Adds New Data Management Features to Glue Data Catalog
Amazon EMR customers can now use AWS Glue Data Catalog from their streaming and batch SQL workflows on Flink. The AWS Glue Data Catalog is an Apache Hive metastore-compatible catalog. You can configure your Flink jobs on Amazon EMR to use the Data Catalog as an external Apache Hive metastore. With this release, You can then directly run Flink SQL queries against the tables stored in the Data Catalog.
Equalum Launches Competitive Replacement Program for Cloud-Based Change Data Capture
The new program brings the company's Change Data Capture (CDC) solution to users of other solutions. With the Equalum CDC solution, organizations are empowered for real-time data movement that supports both on-premise and hybrid cloud environments. Equalum allows for easy-to-orchestrate data pipelines delivering notworthy CDC performance for the most data-intensive operations.
Panzura Unveils New Data Management Solution for Sensitive Data Environments
Because the service makes both the snapshots and the data immutable, ransomware attacks can't damage files in the Panzura global file system. Instead, attacks are shrugged off by quickly reverting to seconds-old data blocks to reassemble uninfected files. Through a new strategic agreement, this new solution, as well as all of Panzura's other workloads, will run on Amazon Web Services (AWS).
Robert Eve's Jam Perspective: Emerging Data Management Approaches
There are many new data management options you can choose from, with data fabrics and data meshes getting much of the recent buzz. They provide potent capabilities you can use to support your diverse requirements within the context of your existing legacy data environment. A better way to improve your modern data management knowledge is to get the straight scope directly from industry experts.
Safe Software Partners with Sphere on Enterprise Extended Reality
By joining forces, Sphere solidifies its position as a turnkey, no-code solution for multinational enterprises looking to rapidly harness extended reality functionality. Safe Software's FME data integration platform will provide a conduit for the use of every type of data imaginable in real world XR applications. Safe's ability to create a tapestry from different data sources and then send it to Sphere promises a more immersive client experience.
SnapLogic Drops 2022 Release of Intelligent Integration Platform
With the latest updates, organizations can accelerate time-to-market by building data pipelines and process automations faster. With AutoPrep enhancements, you can format data in different ways or mask sensitive data easily, without writing code. With AutoSync updates, you can load data to Google BigQuery and foster collaboration between team members. The platform has been enhanced with a new mapper sorting functionality as well.
Solidatus Joins Snowflake Data Governance Program
Solidatus' data lineage enriches Snowflake capabilities by allowing you to create living blueprints that map how your data flows as it moves through your systems – both now and at other points in time. When metadata is ingested from Snowflake into Solidatus, we integrate any security policies, data masking, and tagging information as an extra dimension to your data flows.
Solutions Review Announces Shawn Rogers as BI Insight Jam Panel Mod; DataStax, Denodo & Monte Carlo Reveal Roundtable Speakers
Shawn is an internationally recognized thought leader, speaker, author, and instructor/influencer on Cloud technologies, AI/ML, IoT, business intelligence, big data, data management, SaaS, and social analytics. This year Solutions Review is doubling down on its popular expert panel segments to meet the demand for what its editors do best; bring industry experts together to publish the web's leading content for enterprise technologists.
Solutions Review Announces Data Demo Day Q4 2022 (Data Observability) Featuring Monte Carlo and Telm.ai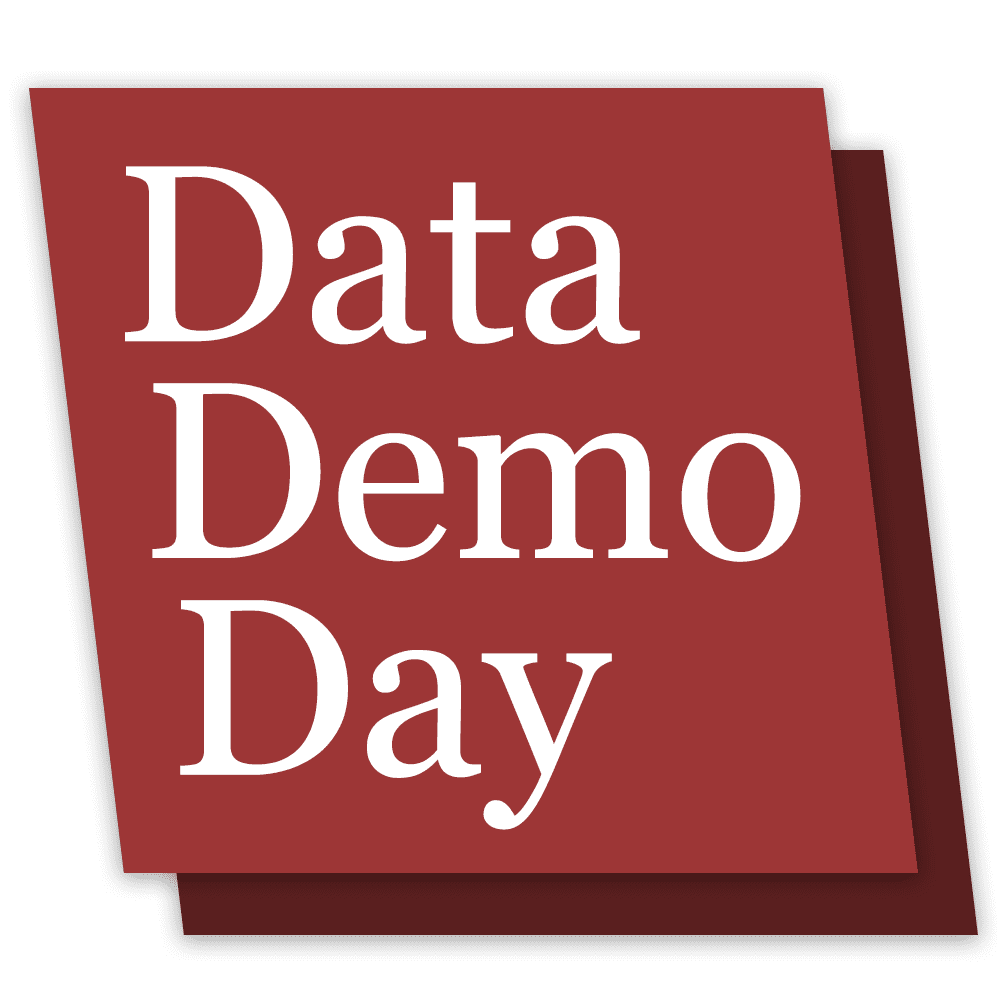 Data Demo Day for Q4 2022 is an exclusive virtual trade show featuring an inside look at the technologies of prominent data management solution providers. Solutions Review is hosting this online event as a way to present the latest data management and analytics tools from the comfort and safety of your own desk, and the best part? It's free to attend!
Should Data Stewards Get a Raise? Commentary by Robert Seiner
The act of onboarding data stewards is a common Data Governance Program activity. The following is a list of raises and benefits that can be gained by becoming a data steward. This article walks through each of these benefits (raises) and considers that there are many advantages to becoming a data steward.
For consideration in future data management news roundups, send your announcements to the editor: tking@solutionsreview.com.

Latest posts by Timothy King
(see all)