2020 CRN SSD and Flash Storage Products: 5 Vendors to Consider
IT news and analysis outlet CRN recently released its 10 Hottest SSD and Flash Storage Products of 2020 (So Far), a listing of the top SSD and flash storage tools to look out for this year. The list is made up of products from established and emerging vendors. Though this list is aimed at highlighting vendors based on their specific products, Solutions Review is interested in highlighting the vendors in a more holistic way. As such, we've read through CRN's complete rankings, available here, to analyze the hottest SSD and flash storage vendors we think matter most. For an even deeper breakdown of advanced data storage software, tools, vendors, and platforms, consult our popular Buyer's Guide.
Note: All companies are listed in alphabetical order.

Dell EMC enables digital transformation through hybrid cloud and big data solutions built on a data center infrastructure that brings together converged infrastructure, servers, storage, and cybersecurity technologies. The provider's featured solution, Dell EMC Unity XT, offers multi-cloud enablement and an NVMe-ready design. Users can support virtualized applications, deploy unified storage, and address Remote-Office-Branch-Office requirements. The platform's Unisphere management GUI also allows users to easily configure and manage storage. Dell EMC offers file and object storage solutions as well. Dell EMC's family of all-flash storage arrays, Dell EMC PowerStore, was released in May as a way to eventually replace several disparate families of storage tools in its product line.
Hewlett Packard Enterprise provides hyperconverged storage by converging the entire IT stack in each node, consolidation up to ten devices, and apps in a building block for virtualized workloads. Prior to HPE's acquisition of the company, SimpliVity delivered hyperconverged infrastructure on a range of industry-standard x86 platforms. Now, HPE SimpliVity provides its software-defined solutions that are built and supported by HPE. The vendor offers two platforms, HPE SimpliVity 380 and HPE SimpliVity 2600, which can both be integrated with an intelligent networking fabric. The new HPE Primera line of storage arrays was recently enhanced with all-NVMe flash storage performance.
Hitachi Vantara assists enterprises with storing, enriching, activating, and monetizing their data. The provider offers four solutions under the umbrella of object storage: Hitachi Content Platform (HCP), HCP Anywhere, Hitachi Data Ingestor (HDI), and Hitachi Content Intelligence. Each provides object storage, file synchronization, sharing, and end-user data protection, as well as a cloud file gateway and search and analytic insights. Hitachi is also a major player in the backup and data recovery space. The vendor is a wholly-owned subsidiary of Hitachi, Ltd. Hitachi Vantara recently unveiled its Hitachi Storage Platform (VSP) E990 storage array, an all-NVMe array for midsize enterprises.
IBM offers a wide range of technology and consulting services, including predictive analytics and software development. The provider offers a range of storage options, including flash storage, Software-Defined Storage (SDS), data protection software, hybrid storage arrays, Storage Area Networks (SAN), and tape storage. Through these products, IBM's solutions support hybrid cloud storage, converged infrastructure, and virtual infrastructure. The IBM platforms provide storage for blockchain, artificial intelligence, private cloud, and SAP. The new FlashSystem family recently replaced two of IBM's primary non-mainframe storage lines — Storwize and the Flash Systems A9000.
Pure Storage is an all-flash enterprise storage provider that enables broad deployment of flash in data centers. Its technologies enable Software as a Service (SaaS) organizations, cloud service providers, and enterprise and public sector users to deliver secure data to power their DevOps and modern analytics environments. The vendor's platforms accelerate random I/O-intensive applications such as server virtualization, desktop virtualization (VDI), database (OLTP, rich analytics/OLAP, SQL, and NoSQL), and cloud computing. Pure Storage also enables users to adopt next-generation technologies like artificial intelligence and machine learning. Pure Storage recently updated the storage software for its FlashArray series of storage systems to give it unified block and file capabilities, as well as the ability to do continuous replication of data for active disaster recovery.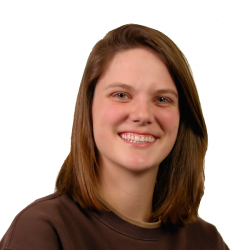 Latest posts by Tess Hanna
(see all)