2021 Gartner Critical Capabilities for Distributed File Systems and Object Storage: Key Takeaways
The editors at Solutions Review highlight the key takeaways of Gartner's 2021 Critical Capabilities for Distributed File Systems and Object Storage.
Analyst house Gartner, Inc. has released its 2021 Critical Capabilities for Distributed File Systems and Object Storage, companion research to the popular Magic Quadrant report. Used in conjunction with the Magic Quadrant, the Critical Capabilities report is an additional resource that can assist buyers of distributed file systems and object storage platforms in finding the products that best fit their organizations.
Gartner defines Critical Capabilities as "attributes that differentiate products/services in a class in terms of their quality and performance." Gartner rates each vendor's product or service on a five-point (five points being best) scale in terms of how well it delivers each capability. Critical Capabilities shows you which products are best for each use case and includes a comparison graph for each, along with in-depth descriptions of the various points of comparison.
The study highlights 17 vendors Gartner considers most significant in this software sector and evaluates them against eight critical capabilities in seven use cases prevalent in the space, including:
Analytics

Archiving

Backup

Hybrid Cloud Storage

Cloud-Native Applications

Cloud IT Operations

Commercial High-Performance Computing (HPC)
The editors at Solutions Review have read the report, available here, and pulled out three key takeaways.
Public Cloud Integration Capabilities are Improving
According to Gartner, unstructured data storage vendors are continuously enhancing and optimizing their public cloud integration capabilities. In doing so, these vendors are simplifying the extended use for hybrid cloud storage use cases. Additionally, with respect to hybrid cloud storage, Gartner recommends that Infrastructure and Operations (I&O) leaders should enable hybrid cloud storage to address use cases including disaster recovery, burst for capacity, and burst for processing by shortlisting vendors with the ability to integrate with the public cloud.
Top scorers for the hybrid cloud storage use case include Scality, Qumulo, and IBM.
The Feature Sets of Distributed File Systems and Object Storage Tools are Merging
As the distributed file systems and object storage markets merge, so too have the use cases. Starting with this Critical Capabilities report, Gartner has combined the evaluation of these products into a single report. This decision reflects current vendor offerings and products adopted by I&O teams. While in the early years of object storage, there were distinct features offered compared to distributed file systems, now the difference in capabilities addressing unstructured data challenges between object storage and file systems are minimal.
New capabilities that have emerged as a result of this market change include metadata analysis and tagging; life cycle management of data from placement to tiering; ransomware detection and protection; and hybrid cloud connectivity.
IBM Ranked Top 3 in Six-Out-of-Seven Use Cases
IBM's COS or Spectrum Scale solutions were ranked within the top three spots in almost all of the use cases in this year's report. Spectrum Scale claimed top spots in Analytics and Commercial HPC use cases, while COS ranked highly in Archiving, Hybrid Cloud Storage, Cloud-Native Applications, and Cloud IT Operations. IBM COS differentiates itself from other products in this research by being the only tool that is also the underlying storage for a major public cloud: IBM Cloud. Additionally, IBM Spectrum Scale boasts a highly scalable throughput, delivering 2.5 TB per second sequential and 2.2 TB per second random read/write bandwidth in production.
Recent notable updates to COS include object tagging, support of 18 TB SMR drives, and enhancements to object life cycle management and performance through Zone Slice Storage.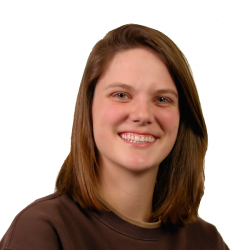 Latest posts by Tess Hanna
(see all)