DataCore Software has announced its acquisition of Caringo, Inc. The combined entity will allow DataCore to provide complete software-defined storage solutions for block, file, and object from a single vendor. This acquisition will add both talent and expertise to the DataCore team, as well as users in key markets, including cloud service providers, media, and government. DataCore's acquisition of Caringo furthers the DataCore ONE vision, which is to realize the power of software-defined storage to unify the storage industry.
Our
Buyer's Guide for Data Storage
helps you evaluate the best solution for your use case and features profiles of the leading providers, as well as a category overview of the marketplace.
DataCore Software specializes in storage virtualization, storage management, and storage networking. The vendor enables users to virtualize storage, expand capacity, enhance access to data, and centralize and automate storage administration for Windows, UNIX, Linux, macOS, and Netware systems. Its HCI platform, DataCore SANsymphony is mainly used for mission-critical, core IT, and edge use cases. The vendor recently delivered integration with backup software and improvements to its predictive analytics solution, DataCore Insight Services. DataCore also integrates hyperconverged storage with storage area networks (SANs) and servers, and supports the independent scaling of compute and storage resources.
Caringo is a provider of object-based technology for accessing, storing, and distributing unstructured or file-based data. Its flagship product, Caringo Swarm, provides private cloud storage that enables users to deploy storage clusters without being locked into proprietary hardware. In addition to data storage, the provider offers enterprise IT, medical, high-performance computing, and media and entertainment solutions. Caringo's storage platform is offered in private, public, and hybrid cloud environments. Users also have the ability to scale on-premise with any mix of x86 hardware.
Caringo's product line complements DataCore's software-defined storage portfolio, including vFilO software. This tool is a next-generation distributed file and object storage virtualization platform designed to help businesses organize and optimize large volumes of data spread on-prem and in the cloud.
In a media statement, Barry Griffiths, Managing Director of NAS UK Ltd., a long-term Caringo and DataCore partner, said, "DataCore's acquisition of Caringo offers compelling use case advantages and product synchronization, with both platforms offering enterprises the benefits of fast recovery, zero downtime and fast throughput software-defined storage running on x86 commodity hardware. It will bring together best of breed software solutions for managing and archiving structured and unstructured data — not least because one of the biggest challenges that IT managers worldwide will face in 2021 is how to effortlessly move swiftly growing capacities of unstructured block and file data easily into the cloud/object world."
To learn more about Caringo, click here.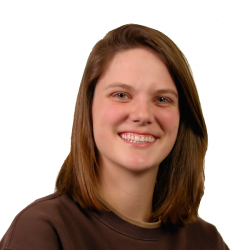 Latest posts by Tess Hanna
(see all)