Caringo, Inc. recently announced the release of the Swarm Cloud DR managed service, powered by Wasabi Hot Cloud Storage. The combined solution leverages the enterprise data protection methods present in Swarm with the ability to instantly add a remote disaster recovery site powered by Wasabi Hot Cloud Storage. The Swarm Cloud DR service is offered as a three-year add-on to an existing Swarm deployment or Swarm Server Appliance purchase and includes customizable backup to any of Wasabi's globally distributed data centers.
Our
Buyer's Guide for Data Storage
helps you evaluate the best solution for your use case and features profiles of the leading providers, as well as a category overview of the marketplace.
Caringo offers object-based technology for accessing, storing, and distributing unstructured or file-based data. The vendor's flagship product, Caringo Swarm, provides private cloud storage that enables users to deploy storage clusters without being locked into proprietary hardware. In addition to data storage, the provider offers enterprise IT, medical, high-performance computing, and media and entertainment solutions. Caringo's storage platform is available via private, public and hybrid cloud environments. Users also have the ability to scale on-prem with a mix of x86 hardware.
Wasabi provides hot cloud storage technology with no fees for egress or API requests. The Caringo and Wasabi storage solution is recommended to businesses that want to quickly and seamlessly add offsite replication for backup and disaster recovery.
In a press statement, Tony Barbagallo, CEO of Caringo said, "many of our customers don't have a secondary data center but have a requirement to store a copy of data offsite. Cloud storage paired with on-prem storage is an ideal solution, and when looking at services to integrate with, Wasabi offered an excellent mix of reliability and predictable costs."
Benefits of the new Swarm Cloud DR solution include:
Enhanced data protection with the ability to add a remote disaster recovery site instantly;

Data management through the Swarm user interface with automated replication to Wasabi;

Management of data recovery by Caringo support staff, and,

Predictable costs with three years of Wasabi storage.
Learn more about Caringo.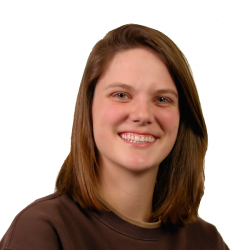 Latest posts by Tess Hanna
(see all)