IBM recently announced new high-speed entry-level flash storage systems, as well as hybrid cloud and container-centric updates, all developed to help make enterprise-level storage accessible to organizations of all sizes. The new IBM FlashSystem 5200 provides up to 1.7PB of storage capacity in a compact, 1U form factor. Additionally, the provider added support for IBM Cloud Satellite to the FlashSystem family, expanding its comprehensive hybrid cloud capabilities.
Our
Buyer's Guide for Data Storage
helps you evaluate the best solution for your use case and features profiles of the leading providers, as well as a category overview of the marketplace.
IBM offers various technology and consulting services, including predictive analytics and software development. The provider offers a range of storage options, including flash storage, Software-Defined Storage (SDS), data protection software, hybrid storage arrays, Storage Area Networks (SAN), and tape storage. IBM offers the FlashSystem SSA and hybrid array portfolio, as well as the high-end DS8900F SSA products, which cover primary storage workloads from the mainframe to general-purpose storage environments. To improve its position in the primary storage market, IBM is providing advanced engineering platforms, expanding security features, and improving public cloud affinity.
The new FlashSystem 5200 is designed to deliver enterprise-class storage capabilities to businesses of any size. Although the system has greater performance and capacity than its predecessor, the FlashSystem 5100, the 5200 is 20 percent less expensive on average (based on configuration). Other key features include:
Hybrid Clouds and Containers: The IBM FlashSystem 5200 supports Red Hat OpenShift, Container Storage Interface (CSI) for Kubernetes, Ansible automation, and VMware and bare metal environments.

Enterprise Capabilities: The system comes with IBM Storage Insights, which gives users across complex storage environments, and IBM Spectrum Virtualize, which allows users to consolidate and manage storage as if it were one pool. Additionally, data resiliency functions, including IBM HyperSwap are offered.

Capacity: The FlashSystem 5200 starts with 38TB of data capacity, and can grow to deliver 1.7PB in a compact 1U form factor for space-constrained environments.
In a press statement, Deney Dentel, President and CEO of Nordisk Systems, a Converge Company, an IBM Premiere Business Partner, said, "the data needs of business have become critical since the pandemic. Enterprise-class data availability, massive scalability, and the flexibility to access and manage data across hybrid clouds are imperatives. IBM's refresh of the FlashSystem line and its continued integration of hybrid cloud and container capabilities are exactly what's needed to keep companies performing at a high level as workforce dynamics and economics evolve."
To learn more about IBM, click here.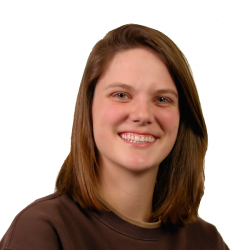 Latest posts by Tess Hanna
(see all)