Nutanix recently announced additional ransomware protections in the company's cloud platform. These include new threat monitoring and detection, as well as more granular data replication and robust access controls, all natively built into the Nutanix stack. These new capabilities build on Nutanix's data services for network security, files and object storage, virtualization, and business continuity to help organizations prevent, detect, and recover against ransomware attacks across multi-cloud environments. These features make it easier to implement security and business continuity best practices at the infrastructure level, rather than rely on a complex matrix of bolt-on security products.
Our
Buyer's Guide for Data Storage
helps you evaluate the best solution for your use case and features profiles of the leading providers, as well as a category overview of the marketplace.
Nutanix provides cloud software, compute and storage infrastructure, and hyperconverged infrastructure solutions for implementing enterprise virtualization without complex and expensive network storage, whether it is SAN or NAS. Nutanix Complete Cluster's converged compute and storage architecture can scale to manage petabytes of data while running thousands of virtual machines.  Nutanix's storage solution, Nutanix Acropolis, offers built-in AHV virtualization, networking services, platform services, and enterprise storage capabilities such as data protection and disaster recovery features. The provider recently raised $750 million from Bain Capital Private Equity.
The Nutanix cloud platform now provides anomaly detection based on machine learning and IP reputation services with the company's security networking operations and monitoring solution, Flow Security Central, a feature with Nutanix Flow. Closer to the application layer, the Nutanix cloud platform now also offers native ransomware detection for file storage services within Nutanix Files, File analytics, which is a feature included with Files, now detects abnormal and suspicious access patterns and identifies known ransomware signatures to block data access in real-time.
In a press release, Rajiv Mirani, Chief Technology Officer at Nutanix, said, "CIOs and CISOs know that there is no one solution that provides 100 percent protection against ransomware or other types of malware attacks, and the current remote and hybrid work models widen an enterprise's attack surface. Enterprises need a defense-in-depth approach to security, starting with their IT infrastructure. However, the right security tools need to also be simple and seamless to implement. Nutanix delivers a strengthened cloud platform out of the box, with an even richer set of ransomware protections available now."
To learn more about Nutanix, click here.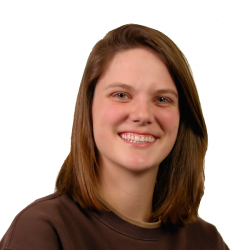 Latest posts by Tess Hanna
(see all)