Nutanix recently announced new capabilities in the Nutanix Cloud Platform that make it easier for users to simplify data management and optimize database and big data workload performance for the most critical applications. The Nutanix Cloud Platform will deliver unstructured data tiering from on-prem to the cloud, up to a 2x increase in storage performance for database workloads and 3x for big data workloads without requiring complex reconfiguration. The platform will also deliver Nutanix Data Lens, a new unstructured data governance service. Additionally, the database service, Nutanix Era, now delivers one-click storage scaling and rich role-based access control for database management across hybrid multi-cloud environments for database engines.
Our
Buyer's Guide for Data Storage
helps you evaluate the best solution for your use case and features profiles of the leading providers, as well as a category overview of the marketplace.
Nutanix provides cloud software, compute and storage infrastructure, and hyperconverged infrastructure solutions for implementing enterprise virtualization without complex and expensive network storage, whether it is SAN or NAS. Nutanix Complete Cluster's converged compute and storage architecture can scale to manage petabytes of data while running thousands of virtual machines.  Nutanix's storage solution, Nutanix Acropolis, offers built-in AHV virtualization, networking services, platform services, and enterprise storage capabilities such as data protection and disaster recovery features. In 2020, the provider raised $750 million from Bain Capital Private Equity.
Nutanix's database service, Era, manages the top database engines, including PostgreSQL, MySQL, Microsoft SQL Server, and Oracle Database across hybrid multi-cloud environments. With Era, users can easily and quickly scale database storage online with a single click. Users can also now implement their security and compliance policies through support for role-based access control, as well as securely share access to databases and database management operations. Finally, Era supports multi-region failover capabilities, providing increased resilience through a highly available Database as a Service.
In a press statement, Rajiv Mirani, Chief Technology Officer at Nutanix, said, "customers require a variety of ways to store data — both structured and unstructured — and are looking for ways to simplify management without needing to rely on different vendors to do so. The new features in the Nutanix Cloud Platform extend our data-centric innovation to high-performance applications to deliver a unified platform with comprehensive data services for all workloads and all variety of data."
To learn more about Nutanix, click here.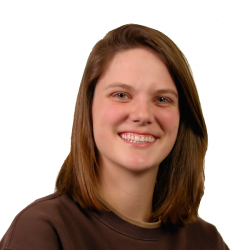 Latest posts by Tess Hanna
(see all)