Qumulo has announced the release of Qumulo Hybrid File Software v3. The updated solution offers the security, scalability, and simplicity of data insights needed to make hybrid cloud and multi-cloud environments possible. The v3 software release extends the provider's leadership in hybrid cloud file storage with enhanced security, real-time analytics and management, integrated backup functionality, and increased scalability on-prem and in the cloud.
Our
Buyer's Guide for Data Storage
helps you evaluate the best solution for your use case and features profiles of the leading providers, as well as a category overview of the marketplace.
Qumulo is an enterprise data storage startup whose solutions are available on Qumulo storage servers, on hardware from companies such as Dell and HPE, and natively on AWS in the public cloud.  The provider was formed by professionals from Isilon Systems, Adobe, and Wily Technology. The vendor offers Qumulo File Fabric (QF2), a scale-out NAS tool that runs on-prem and in the public cloud, as well as preintegrated Qumulo Core appliances. Qumulo's software is available on the AWS Marketplace, third-party hardware, and standard hardware that the company sells direct to consumers.
Qumulo Hybrid File Software v3 offers end-to-end data security and integrated data protection, accelerated all-NVMe application performance, and a new all-NVMe Platform. The provider has optimized its software in order to deliver high performance for small file data sets. These performance optimizations are provided within a single software release that runs natively in the cloud, or on a broad range of commodity hardware, accelerating workloads both on-prem and in the cloud.
In a press statement, Vice President of Product at Qumulo, Ben Gitenstein said, "data insights are critical to innovation and business success. The release of Qumulo's Hybrid File Software v3 makes it simple to consolidate an entire organization's unstructured data, gain visibility into the information, and move data to the applications that will leverage it, wherever it resides, on-prem or in the cloud."
Today, Qumulo also announced that it has expanded access to its hybrid cloud file software globally with the addition of new partnerships and distribution channels. Qumulo Hybrid File Software v3 is now available through Fujitsu, HPE GreenLake, Arrow Electronics, and Global Distribution.
Learn more about Qumulo.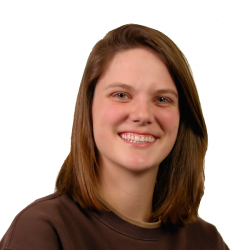 Latest posts by Tess Hanna
(see all)