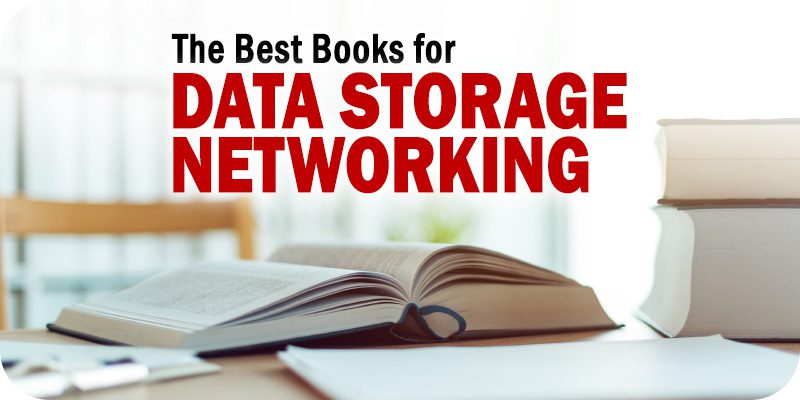 The editors at Solutions Review have compiled the best data storage networking books worth reading based on relevance, ratings, publish date, and ability to add business value.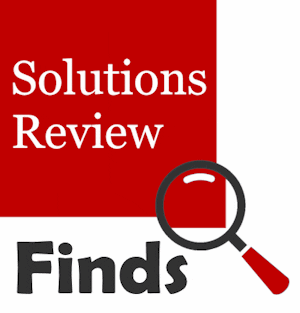 There are plenty of free resources for data storage networking professionals available online, but sometimes, it's best to do things the old-fashioned way, especially since few resources can match the depth of a good book. Solutions Review has researched some of the best data storage networking books on the market and carefully selected the following titles based on their industry relevance and overall popularity, ratings, publish date, and ability to add business value.
Below, you will find a library of the best data storage networking books from recognized leaders, experts, and technology professionals in the field. These publications have something to offer even the most tenured data storage professionals. The books below are listed in no particular order. To learn more, consider checking out our Data Storage Buyer's Guide or our popular best practices section.
Note: Data storage networking books are listed in no particular order.
The Best Data Storage Networking Books
OUR TAKE: This book from Nigel Poulton gives an overview of virtualization, big data, cloud storage, security, scalability, and how storage fits into wider technology environments. This title offers a solid foundation for data storage administrators and acts as a reference that can be consulted repeatedly.
Description: Whether you're preparing for the CompTIA Storage+ exam or simply seeking a deeper understanding of data storage networks, this Sybex guide will help you get there. This book covers data storage from the basics to advanced topics, and provides practical examples to show you ways to deliver world-class solutions. In addition, it covers all the objectives of the CompTIA Storage+ exam (SG0-001), including storage components, connectivity, storage management, data protection, and storage performance.
OUR TAKE: With this book, author Sam Halabi simplifies the concepts of HCI technology, gives readers an overview of its use cases, and offers solution comparisons from a vendor-agnostic perspective. Additionally, Halabi explains how to migrate legacy data centers without disrupting production systems.
Description: This book approaches the HCI topic from the point of view that any individual working this field needs to have enough knowledge in all the different areas such as storage, storage networking, compute, virtualization, switching and routing and automation. The book will explain each area in the context of a legacy data center design, detailing the problem statement for the particular technology and how HCI solves the problem and to what extent. Equipped with such knowledge the IT professional whether at a technical or management level will be well prepared to evaluate the need to move into the HCI and to find the best approach and timeline to move from a legacy data center design to an HCI design.
OUR TAKE: Nikola Zlatanov guides readers through this book, aimed at university students, engineers, educators, and system architects. Zlatanov selected the concepts covered in this title to help readers understand today's technology.
Description: One of the main objectives is to promote in a well-selected technical language the engineering efforts in creating computational systems, industrial systems controls, and networking technology between them.
Many structures explained in this book are developed with intend to inspire engineers and high-tech managers who are looking for a fundamental reference and information on their projects and new ventures. Toward the end, there are topics related to computer security, mobile security, and almost anything that a security architect may find interesting in the fight for privacy.
OUR TAKE: This title from Greg Schulz explores a range of topics, including data protection for virtual, physical, and cloud environments, as well as servers, storage, I/O networking, and data center virtualization. Additionally, Schulz covers high availability, business continuity, and disaster recovery.
Description: This much-needed reference brings together technology themes and topics that are converging in IT and data center environments for enabling effective information services, in a practical and hype-free manner. When it comes to IT clouds and virtualization, you must look before you leap. This book will help you address the questions of when, where, with what, and how to leverage cloud, virtual, and data storage networking as part of your IT infrastructure.
OUR TAKE: Author Gary Lee provides readers with an overview of aspects that must be considered when designing cloud data center networks, written in non-technical language that makes it easy to understand for readers of all skill levels.
Description: Cloud Networking: Understanding Cloud-Based Data Center Networks explains the evolution of established networking technologies into distributed, cloud-based networks. Starting with an overview of cloud technologies, the book explains how cloud data center networks leverage distributed systems for network virtualization, storage networking, and software-defined networking. The author offers insider perspective to key components that make a cloud network possible such as switch fabric technology and data center networking standards. The final chapters look ahead to developments in architectures, fabric technology, interconnections, and more. 
Solutions Review participates in affiliate programs. We may make a small commission from products purchased through this resource.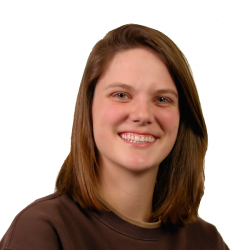 Latest posts by Tess Hanna
(see all)