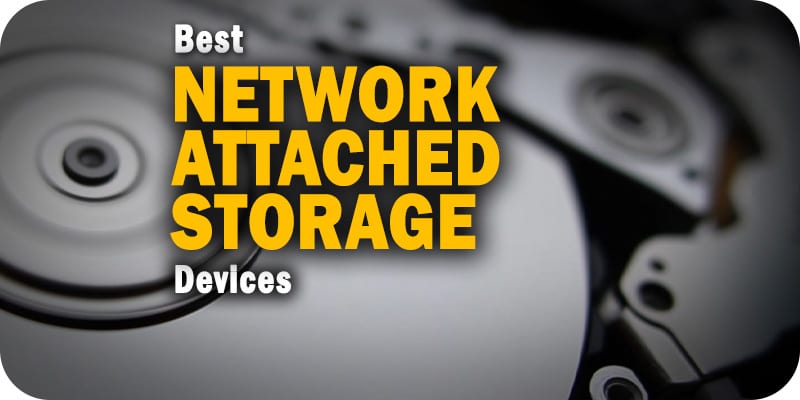 Our editors have compiled this directory of the best network attached storage devices based on Amazon user reviews, rating, and ability to add value.
If you're running out of storage space at home or at work, network attached storage (NAS) devices can be a great way to solve the problem. These devices can vary widely in terms of capacity, backup capabilities, and cost, among other factors. A NAS device is a good fit for users or small businesses looking to securely share and access files without having to plug into a drive, from any location. However, with so many options on the market, determining which NAS is best for you and your organization's needs can be an overwhelming process.
The editors at Solutions Review have done the research for you, curating this directory of the best network attached storage devices on Amazon. The products have been selected based on the total number and quality of user reviews, as well as the ability to add value. Each of the network attached storage devices listed below meets a minimum criteria of 35 reviews. Additionally, many of these devices come in a range of capacity options.
Note: Products are listed in no particular order.
Best Network Attached Storage Devices
NETGEAR ReadyNAS 2304, Rackmount 1U 4-Bay, Dual Gigabit Ethernet, Diskless (RR230400)
SUMMARY: The NETGEAR ReadyNAS RR2304 supports the complete suite of features in the ReadyNAS OS, including ReadyDR disaster recovery, data protection, and virtualized storage for VMware and other virtualized networks. The device's ReadyCLOUD ecosystem provides users with a secure personal cloud with an integrated, automatic VPN connection. According to NETGEAR, this NAS device "represents a significant upgrade in terms of storage features and performance available for small businesses," as the ReadyNAS RR2304 also supports workgroups of up to 40 employees.
PROS
Has a powerful 64-bit Dual Core Intel Celeron processor.
Two Gigabit Ethernet ports and three USB 3.0 ports for additional storage and transfer.
Automatically installs ReadyDR to ensure business continuity.
CONS
A somewhat clunky interface.
The mobile app could use an update.
Users must buy hard drives separately.
OUR TAKE: In terms of data protection, the NETGEAR ReadyNAS 2304 is unmatched. With Btrfs File System Flex RAID protection against disk drive failure, real-time antivirus, incremental backup copies, and bitrot protection, users can be sure their data is safe. The device also offers versatile sync and remote management capabilities, enabling employees to utilize the same unified interface, regardless of location. However, buyers should be aware that the NAS' hot-swap functionality is limited to replacing failed drives only.
Synology 2 Bay NAS DiskStation DS218
SUMMARY: The Synology DS218 offers storage capacity that enables users to create their own private cloud and maintain total control over their data. This device also delivers QuickConnect, which allows users to connect through a simple, customizable address, so they can instantly access media and work files on any Windows/Mac/Linux computer, laptop, or mobile device without an additional charge. Additionally, Synology provides a range of mobile applications, allowing users to access their multi-media library, even when they're on the go.
PROS
Has a quad-core 1.4GHz Realtek RTD1296 64-bit chip.
Optimized for 10-bit 4K H.265 transcoding.
Easy installation for more inexperienced NAS users.
CONS
Cannot upgrade memory.
Only has a single LAN port.
The port and copy buttons are only made to USB 2.0 specs.
OUR TAKE: The Synology DS218 is a great fit for home users looking for an affordable storage repository for file sharing, PC backup, and multimedia services. If users are looking for a less expensive option, they could consider the DS218play. However, buyers should be aware that the DS218play does not offer hot-swap drive bays. However, both of those devices provide 4K video transcoding capabilities, which is the feature that differentiates these models from their competition.
Asustor AS5202T
SUMMARY: The Asustor AS5202T provides seamless cross-platform and multi-user access, enabling users to easily connect to their device from Windows, Mac OS X, or Unix-like operating systems. The device also offers Snapshot Center, a new feature allowing devices to utilize BTRFS and iSCSI volumes to take snapshots of the information inside a NAS. This capability supports up to 256 snapshots of a volume and can be done every five minutes, creating a backup that can be restored if data is lost or damaged.
PROS
Up to 5GbE speeds with link aggregation.
Generous library of Asustor and third-party apps.
4K video decoding.
CONS
Limited mobile app management options.
Drives are sold separately.
Slightly expensive for a two-bay NAS.
OUR TAKE: We recommend the Asustor AS5202T to home power users in need of a NAS device with a 4K video transcoding engine and a fast LAN connection. Though the device is a little pricey, it justifies its price with speed. Even without the use of link aggregation, the AS5202T delivers read/write speeds of 293MBps over a single 2.5GbE connection. However, buyers should be aware that Asustor's technical support is reportedly slow to respond.
TerraMaster F4-210
SUMMARY: The TerraMaster F4-210 is a four-bay, entry-level NAS device optimized for home and small office users, running a TOS 4.1 operating system. The device supports Emby and Plex media servers, which allow users to keep their videos, music, photos, and other personal media organized and ready to view on-demand. According to TerraMaster, the F4-210 "supports several array modes, including RAID 0, RAID 1, RAID 5, RAID 6, JBOD, and SINGLE, as well as HTTP, SMB/CIFS, AFP, FTP, NFS, and WebDAV." With regard to privacy, the F4-210 also enables users to tailor access rights as needed, at no extra cost.
PROS
Relatively inexpensive.
4K video transcoding.
Speedy file transfer rates.
CONS
Limited application library.
Only has one LAN port.
RAM is not upgradeable.
OUR TAKE: The TerraMaster F4-210 is designed to act as a home or personal cloud solution. The device's differentiating factor is its low price, but buyers should note that some features are sacrificed to offset this. The device does not offer capabilities including multiple gigabit LAN ports, link aggregation, or an HDMI video output. The F4-210 is also relatively easy to install and manage through the TOS operating system, but it does not offer a large number of downloadable applications, especially when compared to competing devices. If you have a larger budget, a comparable NAS with additional features is the aforementioned Asustor AS5202T.
WD My Cloud EX2 Ultra Network Attached Storage
SUMMARY: The WD My Cloud EX2 Ultra Network Attached Storage enables users to organize their media collection in a single place and access it securely from any location. With My Cloud EX2 Ultra, users are able to automatically sync content across computers, easily share files and folders, and utilize multiple backup options in order to create a personalized system. According to Western Digital, the My Cloud EX2 Ultra "comes pre-configured with WD Red hard drives, specifically built for NAS systems to provide improved performance within 24×7 environments." Additionally, the device is also available in a diskless version, allowing users to create a custom NAS with compatible hard drives.
PROS
Simple set-up process.
Sleek design.
Offers remote access configuration through the My Cloud Service.
CONS
The handle used to pull drives out of the bay is flimsy.
Average write speeds.
Fewer third-party apps and plugins than competitors.
OUR TAKE: We recommend the WD My Cloud EX2 Ultra for use in the home or a small business, as this device fits in the space between WD's consumer-facing My Cloud and its four-bay business storage solution, the My Cloud EX4. The My Cloud EX2 Ultra has a similar set-up process as the My Cloud Home device while also offering some of the more advanced features of the EX4. Though the device comes with WD Red NAS hard drives, if you would rather build your own system, you have the option to choose the diskless model and add compatible drives yourself. With good overall performance and competitive streaming and backup capabilities, this NAS is a great fit for the home or small offices.
QNAP TS-451D2-2G
SUMMARY: The four-bay QNAP TS-451D2-2G provides high storage potential for home and small business users to store, share, and back up files. Business users can leverage the device's dual-core Intel processor to enable seamless multi-user on-prem or remote access to work files. Conversely, home users can enjoy a high-quality multimedia experience with both streaming and direct 4K HDMI 2.0 output. QNAP's Cloud Storage Gateways allow users to leverage their existing cloud storage to deploy a hybrid cloud solution, while a built-in App Center delivers a variety of applications to add enhanced functionality to the TS-451D2.
PROS
Expandable with TR-002 and TR-004 QNAP devices.
Compact size.
Low noise levels.
CONS
Only offers 1GbE ports.
Somewhat difficult set-up.
Lacks the PCIe upgrade slot offered by the TS-251D.
OUR TAKE: The QNAP TS-451D2 is a NAS device suitable for novice home users, as well as small businesses. The complete system offers Intel AES-NI encryption, 4K media streaming, and real-time transcoding. Users can also rest easy, as the device comes with a two-year warranty with the option to purchase a three-year warranty extension. While the choice to not include 2.5GbE ports is a bit of a headscratcher, for its price, the TS-451D2 is a great media service for home use and business surveillance jobs.
Buffalo LinkStation 220
SUMMARY: The Buffalo LinkStation 220 is an intuitive two-drive network storage device that comes equipped with a wide range of features, making it easy for users to store, share, serve, and protect their critical data. The device comes with a built-in BitTorrent capability for simplified file downloading and management. The LinkStation 220 also offers support for RAID 0/1 for maximum capacity or redundant data protection. According to the manufacturer, "Buffalo's free WebAccess service allows users to create a personal cloud for easy remote access and file sharing with anyone, anywhere over the internet." Additionally, the device features five licenses of NovaBACKUP WorkStation – Buffalo Edition and Time Machine support for multiple Mac computers.
PROS
Offers backup scheduling capabilities.
Integrated power supply.
Users can utilize the device as a print server.
CONS
Lacks IPP support.
Somewhat difficult web set-up for non-professionals.
Does not offer a DHCP server.
OUR TAKE: The LinkStation 220 is a low-cost solution for users looking for additional storage and a print server for their home or small business network. The device lacks some of the higher-end capabilities you'd find in more expensive NAS devices, but if you're looking for a basic solution, the LinkStation can be a viable option. Buffalo's LinkStation also boasts a clean, compact design. Because the manufacturer integrated the power supply into the LinkStation, there is no extraneous power brick dangling from the unit's power cord. If you're on the hunt for an industrial-strength device, consider alternatives such as the Buffalo LinkStation 720.
Synology DiskStation DS1621+
SUMMARY: The Synology DiskStation DS1621+ is a powerful six-bay network attached storage device designed to store and protect critical data assets. The DS1621+ is a compact desktop form-factor NAS that features 174 percent higher 4K random read IOPS compared to its predecessor. The NAS' dual M.2 2280 slots allow NVMe SSD caching to enhance performance by up to 20 times for commonly accessed data. The DS1621+ also supports an optional 10GbE NIC for faster network environments with more concurrent users. According to Synology, this NAS supports two DX517 expansions units for a total of 16 bays.
PROS
Allows for users to upgrade the RAM.
The user interface is appealing to both beginners and advanced users.
Low noise levels.
CONS
Only has one ethernet port.
The front storage door is not secured with a lock.
Somewhat expensive for casual users.
OUR TAKE: The Synology DiskStation DS1621+ is a great all-around NAS device for both novice and advanced users alike. The device can double as a media streaming box, host a website, serve as an email server, and act as a personalized iTunes server. The DS1621+ features a dual-core Intel Celeron J3355, giving it more power than its predecessor, the DS218. Additionally, for users concerned with data protection, the DS1621+'s Btrfs file system delivers snapshotting with file or folder-level restoration. This device is an excellent choice for a home server, supporting standard features without the need to pay for any extra applications. The DS1621+ would be a good fit as a network file server for a small office, as a multi-user collaboration tool, and for basic beginner virtual machines.
WD My Cloud Personal Network Attached Storage
SUMMARY: The WD My Cloud Personal Network Attached Storage is a private, personal storage unit that users can plug directly into their home network. The device automatically backs up and centralizes all data in one secure location that only the user controls. Additionally, the My Cloud provides individual, private spaces for each user. According to Western Digital, "everyone added to your device can set up their own private space that only they have access to. They have full control over how they manage, access, and share their files." This unit enables users to wirelessly back up their devices, as it works seamlessly with Windows Backup, Time Machine, and smartphone camera rolls. The My Cloud also allows users to stream music and movies through Sonos, Google Chromecast, and Plex Media server, among others.
PROS
Intuitive user interface.
Very simple installation process.
Expandable through USB 3.0 port.
CONS
The mobile app's streaming functionality is somewhat limited.
WD's app catalog is less robust than some of its competitors.
Only displays content by folders.
OUR TAKE: The WD My Cloud Personal NAS device's stand-out feature is its ease of use, with many reviews citing how simple the NAS is to set up. Though the My Cloud is not the fastest device in this listing, it is a great option for someone looking for an affordable solution to back up multiple home PCs, without the need for more cutting-edge features. Additionally, the My Cloud is available in both single- and dual-drive options, with capacity ranging from 2TB to 8TB for the single-drive unit and 4TB to 16TB for the dual-drive unit. Buyers should be aware that this drive does not work like a traditional NAS. It cannot be accessed or configured via universal network standards and protocol, and devices plugged into the My Cloud Home's USB port are not mounted as network resources.
TerraMaster F5-422
SUMMARY: The TerraMaster F5-422 five-bay unit comes equipped with an Intel Apollo J3455 quad-core processor, a frequency of up to 1.5 GHz, a read speed of up to 670MB/s, and a write speed of up to 650MB/s. The device is compatible with both AES hardware encryption and 4K HD video transcoding, making the F5-422 a great choice for multimedia entertainment and small business applications. The F5-422 also protects user data through automatic scheduled backups, the Btrfs file system, multi-RAID array security, cloud drive data backup, and file system clusters. The manufacturer states that the F5-422 is "highly suitable for professional users in the field of video editing or those with large volumes of data and significant speed requirements."
PROS
Provides multiple RAID options.
10Gbps Ethernet port.
Offers LAN network aggregation and failover.
CONS
Limited app library.
Does not offer a separate SSD cache option.
To upgrade the RAM, users must dismantle the case.
OUR TAKE: The five-bay TerraMaster F5-422 is designed for small to medium-sized businesses, as it can accommodate up to 80TB of storage and delivers several RAID options to help keep data secure. In addition to multiple RAID levels, the F5-422 supports the Btrfs and EXT4 file systems. Because the device is a five-bay unit, users should be aware that it is significantly wider than more standard network attached storage devices. The F5-422 also accounts for any potential port malfunctions with a 10Gbps Ethernet port and two Gigabit LAN ports that support link aggregation and failover protection. Though this NAS doesn't have the most robust app catalog, its easy installation and solid file-transfer performance make it a great option for SMBs and home users alike.
Synology DiskStation DS220+
SUMMARY: The two-bay Synology DiskStation DS220+ delivers smooth data sharing, video streaming, and photo indexing, as well as a range of data protection and recovery options. The device has dual 1GbE LAN ports to support network failover, and with link aggregation enabled, the NAS provides over 225MB/s sequential read and 192MB/s sequential write throughput. The DS220+ is powered by an Intel J4205 dual-core processor with an AES-NI hardware encryption engine and 2GB of memory, which is expandable up to 6GB. According to Synology, the device's Btrfs file system "introduces cutting-edge storage technologies and optimized snapshots to prevent data corruption and reduce maintenance overhead." The DS220+ also provides snapshot replication and automatic file self-healing in order to detect and recover corrupted files without user intervention
PROS
Tool-less hard drive replacement.
DiskStation Manager (DSM) operating system is robust and provides a large catalog of apps.
Affordable.
CONS
Memory maxes out at 6GB.
Does not offer multi-gig or NVMe caching options.
Users cannot swap the pre-installed RAM.
OUR TAKE: The Synology DiskStation DS220+ is a great choice for more inexperienced users, as Synology's DSM software is incredibly user-friendly. While the DS220+ looks almost identical to its predecessor, the DS218+, the newer model supports link aggregation and sports a more powerful processor. However, buyers should note that the DS220+ does not have an eSATA port, like its predecessor. The server comes equipped with a generous library of Synology and third-party applications, including Synology chat, hyper backup, virtual machine managers, and many more. With a simple set-up process, fluid user interface, and modest price, the DS220+ is a great fit for NAS beginners.
Solutions Review participates in affiliate programs. We may make a small commission from products purchased through this resource.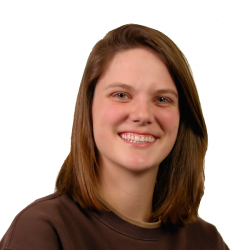 Latest posts by Tess Hanna
(see all)