The Top 13 Free and Open Source Storage Solutions
The editors at Solutions Review have compiled this list of the best free and open source storage solutions.
Searching for storage solutions can be a daunting (and expensive) process, one that requires long hours of research and deep pockets. The most popular storage tools often provide more than what's necessary for non-enterprise organizations, with advanced functionality relevant to only the most technically savvy users. Thankfully, there are a number of free and open source storage solutions out there. Some of these solutions are offered by vendors looking to eventually sell you on their enterprise product, and others are maintained and operated by a community of developers looking to democratize storage.
In this article, we will examine free and open source storage solutions, first by providing a brief overview of what to expect and also with short blurbs of the options currently available in the space. This is the most complete and up-to-date directory on the web.
Free storage tools defined
Free storage platforms refer to products that are offered commercially free by the solution provider. These offerings are usually trimmed-down versions of the expert or enterprise editions, offering basic functionality that enables users to back up their data. Commercially free storage tools typically offer less functionality on the whole than their open source counterparts, but are often a great way to gain more than a free trial if it's a product you were already considering.
What is open source storage?
Open source storage software is software with a source code that anyone can inspect, modify, or enhance. These tools are designed to be publicly accessible and are commonly managed and maintained by organizations with a specific mission in mind. The open source storage tools included in this list are surprisingly full-featured, offering an expansive list of capabilities for a variety of users.
It's important to remember that some of the open source offers included in this list require some development skills, and that may make them less than ideal fits for your use case. We recommend that you read each tool's FAQ to see just how much coding is required to take advantage of the software. The open source tools usually do a good job of explaining the requirements for use on the download pages.
The Top Free and Open Source Storage Solutions
Alluxio, formerly Tachyon, offers open source memory-speed virtual distributed storage. The platform is compatible with tools such as Spark, Hadoop, Flink, Zeppelin, and Presto, enhancing speed performance on large data queries. Alluxio works with both Linux and macOS operating systems. The provider also enables compute data locality, accessibility, and orchestration. The product was released under the Apache 2.0 license and has an active developer and user community.
Ceph
offers unified object and block storage capabilities. The tool's librados software libraries enable applications written in C, C++, Java, Python, and PHP in order to access Ceph's object storage system utilizing native APIs. Additionally, Ceph supports both S3-compatible and Swift-compatible interfaces. The block storage tool also offers librados capabilities, such as read-only snapshots and revert to snapshot.
CloudStack is open source software designed to deploy and manage large networks of virtual machines, as a scalable Infrastructure as a Service (IaaS) cloud computing platform. The provider offers a turnkey solution that includes compute orchestration, Network as a Service, user and account management, resource accounting, and a full and open native API. CloudStack supports popular hypervisors, including VMware, KVM, Citrix XenServer, and Microsoft Hyper-V.
FreeNAS can be installed on almost any hardware and turn it into a Network Attached Storage (NAS) device. In addition to file sharing and snapshots, FreeNAS offers a range of data protection features. These include replication, encryption, and backup services such as Windows Backup, rsync, Apple Time Machine, and True OS Life Preserver. The company also offers a third-party plugin system based on the FreeBSD jails system and the PBI system from PC-BSD.
Hadoop is a popular open source distributed storage platform for processing data. It is an Apache Foundation project that is compatible with apache Spark, Hive, and Yam. The platform supports Windows, Linux, and macOS operating systems. Apache also oversees other Hadoop-related projects, including Ambari, Avro, Cassandra, Chukwa, Hbase, and Spark, among others.
Lustre is a scalable parallel file system built to handle the needs of High-Performance Computing (HPC) environments. It was first developed at Carnegie Mellon University, and the latest version, released in April, supports data on MDT, file-level redundancy, and lock ahead. The Lustre file system also provides a POSIX compliant file system interface, petabytes of storage, and hundreds of gigabytes per second of I/O bandwidth.
OpenFiler offers a unified storage solution designed to combine the best features of NAS storage with the best features of SAN storage. The platform offers features such as high availability/failover, web-based management, and block replication. A paid commercial edition is also available. File-based storage networking protocols such as CIFS and NFS also ensure compatibility in homogeneous networks.
OpenMediaVault is designed to provide NAS for home users and small offices. The solution offers a web-based administration console and also includes software RAID capabilities. It contains services such as SSH, (S)FTP, SMB/CIFS, DAAP media server, RSync, and BitTorrent client. Additionally, the framework has a modular design and can be enhanced through plugins.
OpenStack offers a complete operating system for controlling compute, networking, and storage in the cloud. It also incorporates three sub-projects related to storage, which are Cinder, Swift, and Manila. OpenStack also offers sample configurations based on OpenStack case studies and real-world reference architectures across workloads and industries. Users can use these to figure out which configuration will work best for their environment.
Pydio offers cloud-based file management and sharing. The solution provides users with modern collaboration capabilities, as well as security and compliance features. Users are enabled to protect their shared data with passwords, link expiration dates, and limited downloads. Additionally, the platform allows users to define their own versioning policies, or restore previous ones.
Raider is a bash shell script that enables users to convert any Linux disk into a RAID array with RAID 1, 4, 5, 6, or 10 software. The tool is compatible with many popular Linux distributions, such as Ubuntu, Debian, OpenSUSE, Fedora, and Linux Mint, among others. Raider supports Linux operating systems.
Sheepdog is a distributed object storage system for volume and container services that manages disks and nodes intelligently. The solution supports cloning, snapshotting, and thin provisioning. Additionally, the tool is compatible with Amazon S3 and OpenStack, and the object level container abstraction can be used to store and retrieve any amount of data with a web services interface.
SnapRAID's tool was built for home media servers or environments with a large number of big files that rarely change. SnapRAID arrays can also recover from up to six disk failures. The platform offers data hashing, recovery of deleted files, and no lock-in. The solution also enables users to add disks at any time, and the disks can have different sizes.
If you're looking for an enterprise-class storage solution, consult our Data Storage Buyer's Guide.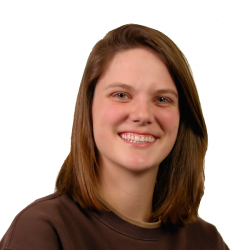 Latest posts by Tess Hanna
(see all)