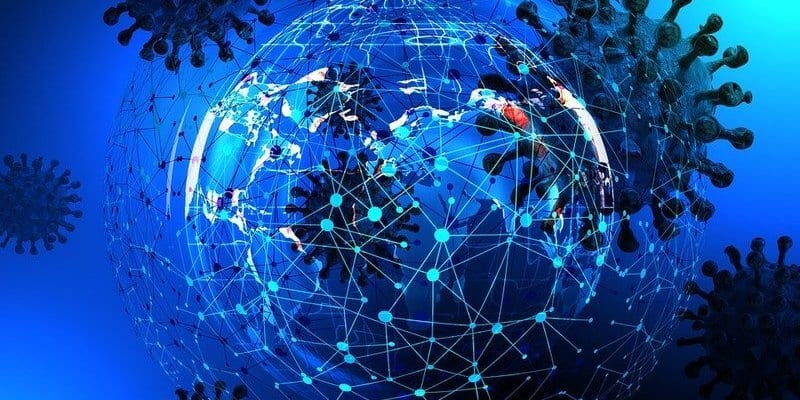 IT news and analysis outlet CRN recently released a list of 32 Free Data Storage Offerings to Help Reduce COVID-19 Impact. According to an MIT survey, nearly 50 percent of the American workforce is currently working remotely due to the coronavirus pandemic. This drastic change has created a significant impact on IT infrastructures and has caused businesses to struggle with maintaining productivity. For organizations experiencing these troubles, some storage vendors have begun introducing free data storage technologies. Some of these offerings are only for a limited time, but they can still have a lasting impact on businesses.
CRN has published this list and included the vendors in an interactive slideshow. At Solutions Review, we track the solution providers that have the biggest impact on the enterprise. As such, we've read through CRN's complete list, available here, and plucked the 12 free data storage offerings we think matter most. For an even deeper breakdown of the top data storage offerings, consult our Buyer's Guide for Data Storage Solutions.
Note: companies are listed in alphabetical order.
Platform: Acronis Cyber Files Cloud
Description: Acronis is offering its Acronis Cyber Files Cloud file sync and share solution as a free service until July 31. With this technology, users can work with the content they need from any location, on any device. Acronis also offers cyber protection – solving safety, accessibility, privacy, authenticity, and security (SAPAS) challenges with backup, security, disaster recovery, and enterprise file sync and share solutions that run in hybrid cloud environments: on-premises, in the cloud, or at the edge. Enhanced by AI technologies and blockchain-based data authentication, Acronis protects data, in any environment, including physical, virtual, cloud, mobile workloads, and applications.
Platform: Arcserve Cloud Direct
Description: Arcserve is assisting organizations with protecting remote laptops with direct-to-cloud backup and disaster recovery that does not require the use of any on-prem hardware. This technology is also remotely managed through a cloud-native console. Businesses can receive 5TB of free cloud storage for 120 days with Arcserve Cloud Direct. Additionally, Arcserve offers several different backup products, including Arcserve Unified Data Protection (UDP), Arcserve Replication and High Availability, Arcserve UDP Cloud Direct, UDP Cloud Hybrid, and a legacy offering.
Platform: Axcient Anchor and CloudFinder
Description: Axcient is offering free licenses of its Axcient Anchor and Axcient CloudFinder technologies through June 30. Axcient Anchor stores data on an on-prem file server for performance and reliability while simultaneously making the data available in the cloud by continuously backing up files for point-in-time restores. Axcient CloudFinder is the provider's Microsoft Office 365 backup technology that protects an organization's Microsoft data. Axcient also provides cloud-based disaster recovery and data protection to businesses of all sizes.
Platform: Carbonite Endpoint Protection and Carbonite Backup for Office 365
Description: Carbonite is offering its Endpoint Protection and Backup for Office 365 tools for free, at least through April, with extensions of this offer possibly coming depending on how the pandemic progresses. Carbonite Endpoint Protection is a hybrid cloud-based endpoint backup tool that secures data on desktops, laptops, and tablets. Carbonite Backup for Office 365 offers automatic backup and protects data across the entire Microsoft Office 365 Suite. The vendor also offers enterprise cloud-based backup and recovery.
Platform: DataPlatform and Helios
Description: Cohesity is offering a free, one year, 20TB subscription to its DataPlatform backup, file share, object store, test/dev, and analytics management solution. Additionally, the company recently unveiled a mobile app for its Helios data and application management technology. Additionally, the provider's flagship tool, Cohesity DataProtect, safeguards a wide range of data sources on a single web scale platform. The solution can be deployed on-premises on qualified platforms in the data center, in the public cloud, and on the edge.
Platform: Commvault Metallic Endpoint Backup & Recovery
Description: The new SaaS-based Endpoint Backup and Recovery technology from Commvault Metallic is currently available at no cost through September 1 with unlimited Microsoft Azure backup storage for up to 1,000 endpoint devices. Commvault also provides data protection and information management software to assist organizations with protecting, accessing, and using all of their data economically. The vendor has a long list of supported public cloud providers, hypervisors, big data support, and database protection as well.
Platform: HPE Cloud Volumes
Description: HPE is offering 10 TiBs of free capacity per month for 90 days to US businesses and a $3,500 credit for each silver or gold subscription for all geographies. This offer is available until July 31 and can be added to existing credit and discount promotions. HPE also provides hyperconverged storage by converging the entire IT stack in each node, consolidation up to ten devices, and apps in a building block for virtualized workloads.
Platform: Hitachi at Home
Description: Hitachi Vantara's Hitachi at Home program is designed to help businesses cope with COVID-19 by providing the Hitachi Content Platform and Hitachi Content Platform Anywhere software for free for 90 days. The vendor is also working with VMware, which has extended free trials of its Horizon 7 virtual desktop technology for up to 90 days and up to 100 users. Registration for Hitachi at Home is available through June 30, but this period may be extended depending on the coronavirus crisis.
Platform: IBM Storage
Description: IBM Storage is offering access to free data storage through a select group of its software-defined solutions. Storage Insights Pro is now available with a free 90-day license and users purchasing a FlashSystem Storage array by September 30 can use Storage Insights Pro free of charge until December 1. Additionally, IBM is offering a free remote consultation until December 31 through its Client Storage Assessment. The IBM platforms provide storage for blockchain, artificial intelligence, private cloud, and SAP.
Platform: Nutanix Special Financial Assistance Program
Description: On April 22, Nutanix launched the Nutanix Special Financial Assistance Program (NSFAP) in order to show its commitment to supporting partners across the globe during COVID-19. This program immediately provides authorized Nutanix participating reseller partners with extended payment terms at no additional cost. Those partners are expected to also offer these extended payment terms to their customers. The program is available through May 31. Additionally, Nutanix offers cloud software, compute and storage infrastructure, and hyperconverged infrastructure solutions.
Platform: Pure Storage Pure-as-a-Service
Description: Pure Storage is offering three free months of its Pure-as-a-Service consumption model for all new customers with a 12-month contract term of 50 TiBs in response to the coronavirus pandemic. This program offers pay-as-you-go billing. The provider is also offering expanded enhances services to all customers directly involved in combating the pandemic at no extra cost. Pure Storage also enables users to adopt next-generation technologies like artificial intelligence and machine learning.
Platform: Qumulo Cloud-Native File Software
Description: Qumulo is offering its cloud-native file software to public and private sector medical and healthcare research organizations working to reduce the spread of COVID-19 at no cost through July. With this technology, businesses can launch workloads with large amounts of compute power to analyze large data sets and capture, process, analyze, and share data with researchers across geographies. The provider's free data storage software also works with applications healthcare and medical researchers use, as well as with AI and analytics tools.
Platform: Rubrik Polaris Radar
Description: Rubrik is offering free access to Rubrik Polaris Radar through July 10 to help businesses detect anomalies. The tool can analyze threat impacts and prevent data loss with granular visibility into which files and applications were impacted. Rubrik primarily provides data protection and data management in hybrid IT environments with its flagship product, Rubrik Cloud Data Management (RCDM). The platform is a scale-out-architecture-based data protection tool with cloud integration, live mount for Oracle Databases, support for Office 365 backup, and support for SAP HANA backup.
Platform: Zerto IT Resilience Platform
Description:  Zerto is offering six free months of its IT Resilience Platform to organizations on the frontline of the COVID-19 crisis. Zerto's solution combines backup, disaster recovery, and cloud mobility into one converged platform. Through an enterprise scale, the provider's software platform delivers continuous availability, which minimizes downtime. This offer extends to local healthcare, government, food supply, and other organizations. Zerto is offering free licenses for the protection of up to 50 VMs, premium support at no extra cost, implementation assistance, online training, and free on-demand educational labs. This offer will end on September 30, 2020.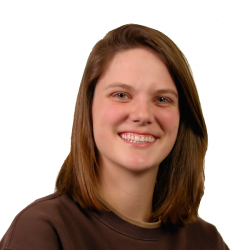 Latest posts by Tess Hanna
(see all)