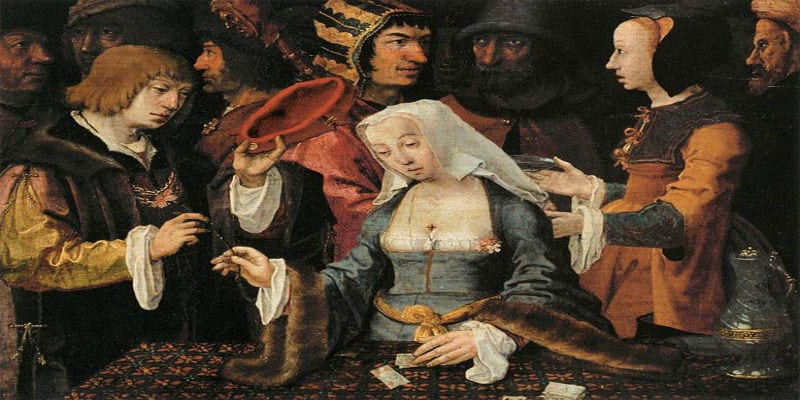 It's that time of year once again: cybersecurity experts, solution providers, and market observers come forward with their 2019 predictions for cybersecurity as 2018 wraps up.
We here at Solutions Review spend our days immersed in the endpoint security discourse, keeping up with the latest in technological developments, InfoSec strategies, and hacking campaigns. We've listened to the expert conversation surrounding the digital perimeter and corporate bring-your-own-devices-culture.  
And so we present our own 2019 predictions for endpoint security. We hope they'll help you plan your EPP solution strategy going into the new year and authoritatively manage your databases and endpoints going forward.
Here they are:     
Endpoint Detection and Response (EDR) Takes Over
Of all the 2019 predictions for endpoint security, EDR's dominance in the coming year is perhaps the most well-sourced and the most likely. 2018 marked numerous EPP solutions providers either developing their EDR capabilities or acquiring other vendors to incorporate EDR into their security portfolios. Gartner, one of the most recognized technology research firms in the world, has made EDR a critical capability in their assessments of the endpoint security marketplace.
The reason for EDR's prominence in 2018 and its probable prominence in 2019 is simple: the digital perimeter for enterprise networks is becoming ever more porous and expansive. With so many enterprises digitally transforming and putting their databases on the cloud, it becomes harder for traditional endpoint security capabilities to defend against hackers. EDR offers the threat detection and remediation capabilities necessary to secure these new IT environments.
As part of these 2019 predictions, we predict solution providers will develop their AI, automation, and machine learning to facilitate their EDR capabilities. Currently, EDR can be intimidating to inexperienced or overstretched enterprise IT security teams; it generates alerts at a similar pace to SIEM solutions, with a similar rate of false alarms. This has stymied enterprises' adoption of the technology to their detriment. Solution providers will invest heavily to alleviate these problems and reduce the noise.         
On a similar note…
AI in Endpoint Security Becomes an Arms Race
Of all the 2019 Predictions for Endpoint Security, few are as filled with potential promise and treachery as the AI arms race. AI is vital to the optimal functionality of EDR, threat intelligence, and machine learning—crucial technologies to next-generation endpoint protection platforms.
Simultaneously, hackers and other external threat actors are working to incorporate AI into their own attacks and social engineering campaigns, improving the overall effectiveness and making detection that much more difficult.
In 2019, vendors and hackers will compete to improve the AI capabilities faster and more effectively than the other. As a result, we may see more effective detection and remediation overall but much more devastating if less frequent enterprise data breaches as both sides of the equation collaborate with their brethren to achieve their goals.  
The IoT Remains Vulnerable, Despite InfoSec Criticism
The Internet of Things (IoT) is still not secure. We've written about this issue several times throughout 2018. However, the inherent issues with the IoT have remained consistent, hence these 2019 predictions.
Manufacturers continue to design IoT devices without any endpoint protection whatsoever, or only implementing the bare minimum of endpoint protection platforms in their firmware. In many cases, manufacturers still leave easily guessed or cracked administrator credentials on their devices' systems even after they've gone to market.
Even enterprises concerned with their endpoint protection platform policies can have trouble securing their IoT devices. Often, the devices remain hidden on the network, connecting without being detected by endpoint security solutions. Manufacturers may not offer security updates or make may the updating process challenging and frustrating.  
Hackers can use the IoT as a covert jumping-off point for lateral movement into the network or as an ideal place to dwell while they mine cryptocurrency or siphon proprietary data. In some cases, hackers have used the IoT to steal money directly from their victims.  
If our 2019 predictions prove accurate, don't expect this trend to change. If anything, we expect these attacks to become more common and more damaging as more hackers learn to take advantage of them. Next-generation endpoint security solution providers will increase their IoT security capabilities to bridge the security gaps inherent in the connected products and appliances. Enterprises, who are poised to incorporate more connected items into their network over the coming year, will be well-advised to take advantage of these offerings.

Latest posts by Ben Canner
(see all)