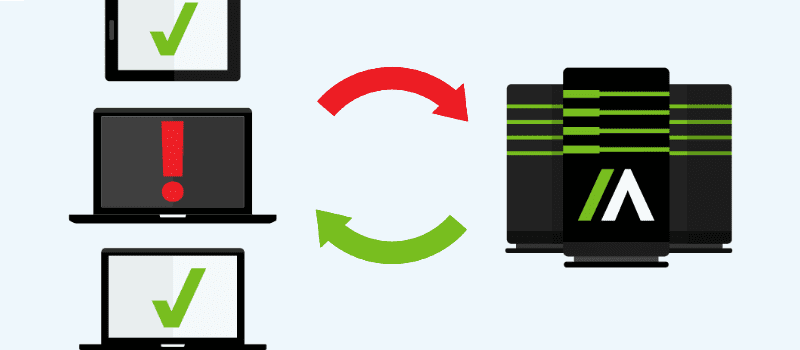 Endpoint security and data risk management solutions provider Absolute has announced interoperability with the HP ArcSight Security Information and Event Management (SIEM) platform.
With this integration, ArcSight customers can now access endpoint security alerts generated by Absolute Data & Device Security (DDS) in the ArcSight console. These alerts are activated by leveraging Persistence technology from Absolute, which provides a two-way connection with endpoints, on or off the corporate network.
"Analyzing security intelligence across all layers informs IT policies and corporate strategy using the broadest context possible," said Christopher Bolin , Chief Product Officer, Absolute. "Our partnership with HPE ArcSight facilitates the delivery of Absolute endpoint security data within the HPE ArcSight console. This provides our mutual customers with a unique layer of insight so they can develop effective security operations and response procedures."
"The ability to access and customize threat intelligence data is instrumental in upholding security and data risk management practices," said Chandra Rangan , Vice President Marketing, HPE Security Products, Hewlett Packard Enterprise. "This connectivity between Absolute and HPE delivers deeper contextual analysis of endpoint data, enabling joint customers to better detect and respond to advanced attacks."
Don't Get Hacked. 
Compare Top Endpoint Security Providers with the 2016 Endpoint Security Buyer's Guide.
24 Vendor Profiles and Capabilities References
10 Top Questions for Buyer's
Complete Market Overview
Download

Latest posts by Jeff Edwards
(see all)