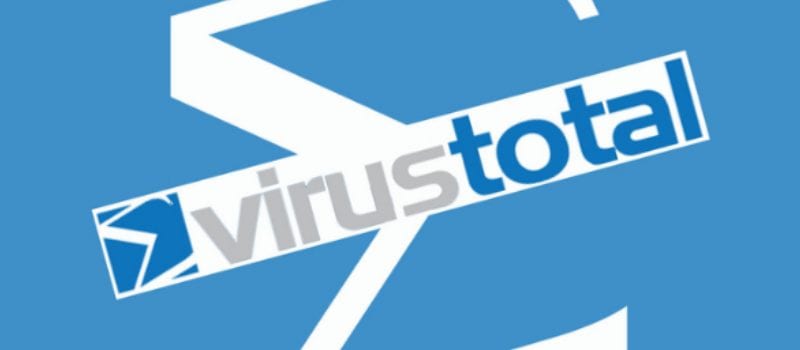 CrowdStrike will integrate its CrowdStrike Falcon Machine Learning engine into VirusTotal malware scanning service, the company announced last week.
VirusTotal, a subsidiary of Google, is a free service that analyzes suspicious files and URLs to facilitate the quick detection of viruses, worms, trojans, and all kinds of malware. The added functionality builds upon CrowdStrike's continued support for the mission of the VirusTotal community to help the security industry and make the Internet a safer place.
The move is a bit of an about-face for CrowdStrike, who had previously resisted calls to become a contributing member of the VirusTotal community after concerns emerged that 'next generation security companies' such as CrowdStrick, were using the data from the VIrusTotal service to improve their products without giving back to the community.
In May, VirusTotal threatened next generation security firms with exclusion from data supplied by traditional AV firms such as Symantec, McAfee, Kaspersky, and Trend Micro, unless those next-gen services became contributing members themselves.
CrowdStrike has claimed that its Falcon ending is the first 'pure machine learning engine' to be integrated into Google's service. In a statement, CrowdStrick has said that the full machine learning engine is "unique" in that it is "the first engine in VirusTotal to provide a confidence level as a result of its analysis." A trait that CrowdStrike says will help VirusTotal users by giving them more insight into the level of maliciousness of the malware sample, rather than just a pass or fail detection result currently provided by existing engines.
"CrowdStrike is proud to support the VirusTotal mission and to be the first next-generation endpoint security vendor to contribute its engine to the community," said Dmitri Alperovitch, CrowdStrike's co-founder and chief technology officer. "Advanced prevention is a critical component of CrowdStrike's endpoint protection platform and innovative approach that unifies next-gen AV with EDR and managed hunting. CrowdStrike customers rely on Falcon Host for AV protection every day and we are looking forward to contributing our technology for the benefit of the community and end-users. We hope that our commitment to openness inspires other vendors to follow suit."
Don't Get Hacked. 
Compare Top Endpoint Security Providers with the 2016 Endpoint Security Buyer's Guide.
24 Vendor Profiles and Capabilities References
10 Top Questions for Buyer's
Complete Market Overview
Download
Now watch this:

Latest posts by Jeff Edwards
(see all)