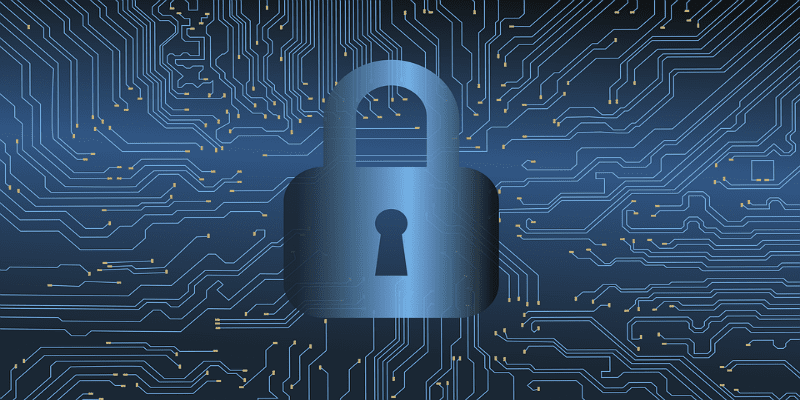 Modern endpoint protection occupies a unique space in the cybersecurity conversation. It's perhaps the most famous and most prominent aspect of enterprise-level cybersecurity, yet it can be dismissed as less important than SIEM and identity management. Enterprises look to endpoint security to secure their IT security perimeter, yet no perimeter is 100% effective at preventing digital threats.
Having a modern endpoint protection solution is vital to helping your enterprise achieve its full potential. After all, digital transformation is an enticing process of optimized business processes and smoother communications between employees and customers. At the same time, it can open up new attack vectors in your IT security perimeter.     
So your modern endpoint protection can't be an afterthought. Here are four principles you need to remember to get the most out of your solution:
Watch Out For Security Holes
As your enterprise goes through cloud adoption or starts deploying the Internet of Things, your IT security perimeter will stretch and expand…possibly to the point of tearing. The fact is that legacy endpoint security solutions just aren't equipped to handle cloud-based enterprise architectures—and the IoT is notorious for its inherently lax security measures and how difficult it can be to update. Only modern endpoint protection solutions can close both holes and bring your enterprise's perimeter as close to 100% as possible.
New Threats Require New Solutions…But Old Threats Persist
Long gone are the days when you could install an antivirus solution on your corporate endpoints and no longer have to worry about hackers. The most they could do then was install a trojan or flood your browser with ads—malware that must now seem innocuous.
Hackers have since become more sophisticated, more cunning, and far more destructive in the years since. While ransomware and illicit cryptocurrency mining have taken center stage over the past 12 months, fileless malware—undetectable to legacy endpoint security solutions—have seen a quiet but distressing rise in popularity. Meanwhile, traditional malware hasn't gone away, as hackers will constantly update and evolve old malware strains to circumvent detection.
Together, these threats represent a serious and persistent threat to your data and intellectual property. Only modern endpoint protection can secure your perimeter as firmly as possible, and evolve quickly enough to keep up with hackers' machinations.
Furthermore, most modern endpoint protection platforms feature endpoint detection and response (EDR). EDR represents the detection complement to prevention that can help you ensure a far stronger IT perimeter as well as find and remove threats that managed to break through your defenses.
Remember, you may be able to handle threat removal on your own if you are in charge of a few hundred endpoints… but your enterprise could have thousands.
Supplement Your Resources with Machine Learning
Cybersecurity overall is suffering from a staffing crisis, as thousands upon thousands of security positions go unfilled and those that are filled suffer from high turnover rates.
While few experts believe machines can completely supplant humans in modern endpoint security, many believe that AI can augment and facilitate human security knowledge. They can handle the complex algorithms humans can't, improving security teams' situational awareness and communication.
Altogether, machine learning can give your IT security team a significant boost, helping to prevent burnout and improving their success rate in blocking and eliminating threats. It's a vital component to any modern endpoint protection protocol.    
Phishing Should Dominate Modern Endpoint Protection Discussions
Ultimately, no matter the technology or staff you have on hand, everything you've worked to secure could be at risk from your own employee's neglect. Phishing remains one of the most popular attack vectors in modern enterprises simply because it is reliable and easy—fool an employee into clicking a bad link and the hacker doesn't need to worry about anything else.
As part of deploying your modern endpoint protection platform, make sure that your employees are aware of cyber risks and how to recognize phishing attacks before they can do damage. Your business depends on your employees. Your security does as well.
Other Resources: 
Gartner's 2018 Magic Quadrant for Endpoint Protection Platforms (EPP): What's Changed?
4 Tips For Endpoint Security Solutions (That Everyone Forgets)
Endpoint Security Advice for the CISO on the Go!
Endpoint Security vs Legacy Antivirus: What's the Difference?
Comparing the Top Endpoint Security Vendors — Solutions Review
Answering the Top 4 Enterprise Endpoint Security Questions
Endpoint Detection and Response (EDR): The Way of the Future?
What Can We Expect for the Future of Endpoint Security?
Six Endpoint Security Vendors to Watch in 2018
The 25 Best Endpoint Security Platforms and Tools of 2018

Latest posts by Ben Canner
(see all)